Celebrating a 20-year partnership with International Students House
Our partnership has supported 116 London Met students with housing, scholarships, bursaries and cultural opportunities since 1999.
Date: 21 February 2020
London Met is celebrating 20 years of partnering with International Students House (ISH), a charity which provides accommodation to students, scholarships, and hardship funds to support international students studying in Britain. It also offers social and cultural activities to help foster an international community between students, and build better societies.
ISH aims to promote global friendship and understanding, and to provide the best possible opportunities for international students to experience the many facets of life in the UK by giving them a deeper understanding of British society.
Over the 20 year-partnership, a total of 116 students have benefitted from joint awards made between the University and ISH, to the value of nearly £4 million.
These students have hailed from 28 different countries, from Afghanistan to the USA, Zimbabwe to Nepal, and many others. In 2019, 7 students studying at London Met were able to benefit from the scholarships.
Jennifer Wilkinson, Head of Recruitment and International Development at London Met, said: "Our partnership with ISH provides fantastic opportunities for international and UK students alike to broaden their horizons and build friendships with people from different backgrounds and cultures. We're delighted to celebrate 20 years of working together, and hope our partnership continues to benefit many more students in the future."
Dr Sharon Bolton, Dean of Student Life at International Students House said: "ISH's scholarship programme, now in partnership with 18 London universities and scholarship providers, is one of our charity's most significant endeavours. We are proud to have been collaborating with London Metropolitan University from the very beginning of the programme. Our joint efforts have increased the diversity of our respective communities and have had an immeasurable impact on over 100 young people from around the world, who have benefitted from our support with the cost of living and studying in London."
Nora Aburto, an MBA graduate who received an ISH scholarship said: "My experience of moving to London to pursue a graduate degree was incredible and it would not have been possible without London Metropolitan University and ISH. My journey through education has not been a straight line, and partly this was because of facing financial difficulties. Receiving a full scholarship has been a game-changer for me. Having the financial freedom to study and live allowed me to have less stress and truly focus on my studies, and thanks to this I graduated with a Distinction.
"In addition to my studies, I was also the founder and president of the LMU MBA Society. In this role, I created an inclusive environment and platform for MBA students to network and develop by advocating for the best possible academic and extracurricular experience. I also hosted a weekly business breakfast with industry influencers and really pushed myself out of my comfort zone to network. Not having to worry about finances also meant I was able to actively participate with the Accelerator's workshops and events at ISH. This opportunity allowed me to be part of the community at ISH and really take in all the experiences which emerged through the melting pots of cultures. The collaboration between London Metropolitan University and ISH has made all the difference in my life and journey."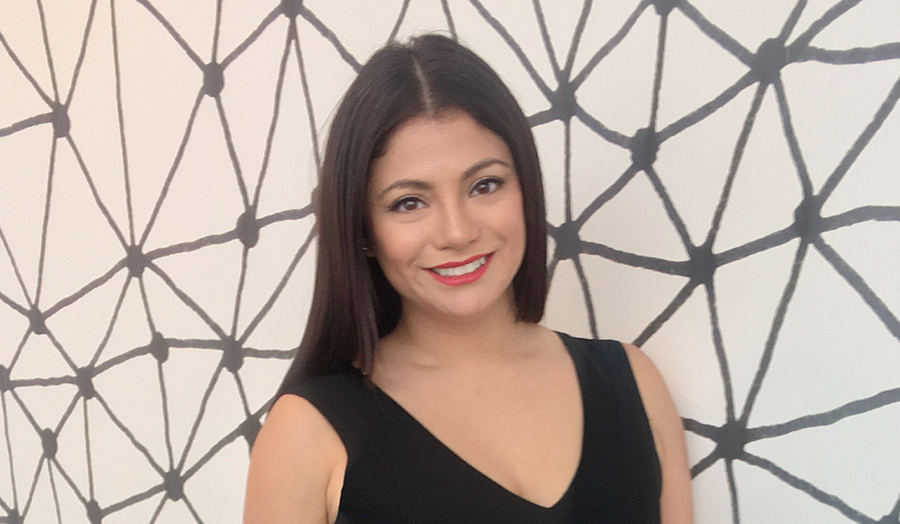 Nora Aburto, an MBA graduate who received a scholarship from ISH.