The first annual Cass yearbook, embodying the life, culture and achievements of the School has arrived.
This year we celebrate three years of The Cass
To mark the occasion we have published The Cass Session 2014-15, a yearbook which looks back over the last academic year and celebrates the different aspects and achievements of the School.
Richly illustrated with images of the work produced by students over the course of the academic year, it is also a comprehensive review of the talks, events, exhibitions and projects run by staff and students which stimulate learning and inject life into the student experience at The Cass.
The front cover of The Cass Session 2014-15 is a blank canvas. It is a window into the rest of the book, a free space that could contain any one of the thousand images within, or better yet an original scrawl, a collaborative doodle or an artwork of your very own. The cover was designed to be an open vessel, customised and filled by you.
It was in 2012 the School of Architecture and Spatial Design merged together with The Sir John Cass School of Art, Media and Design, changing its name, location and the whole teaching structure. The students who graduated in Monday's ceremony were the first cohort to complete their studies in the newly defined Cass.
The Cass Session 2014-15 looks at the accomplishments of the school, exploring the staff and student output, course by course, studio by studio. Punctuated with interviews between each 'Head of Cass' and the Dean, Robert Mull, the yearbook distinguishes elements of and aims for their areas and the studios which exist within them.
Nine academic clusters make up The Cass; Foundation, Fine Art, Architecture, 3D, Cities, Interiors, Film, Visual Communication and Music, each enabled by three support areas; Projects, Works and Culture.
The studio system practiced here is celebrated in the book, as one of the unique teaching styles successfully employed since the merger. This infrastructure is designed to mimic the dynamic of working practices, run by practitioners who propose a single theme or project which runs for the year.
The Cass Session 2014-15 was produced in house, with design agency Polimekanos working closely with staff and students, and in collaboration with the talented designer-Kirstin Helgadóttir, a 2014 Cass Graphic Design Alumna with Art Direction by Cass Head of Visual Communications Susanna Edwards.
Cass 2015 graduates can claim a free copy of The Cass Session 2014-15, please email b.farquharson@londonmet.ac.uk for more information.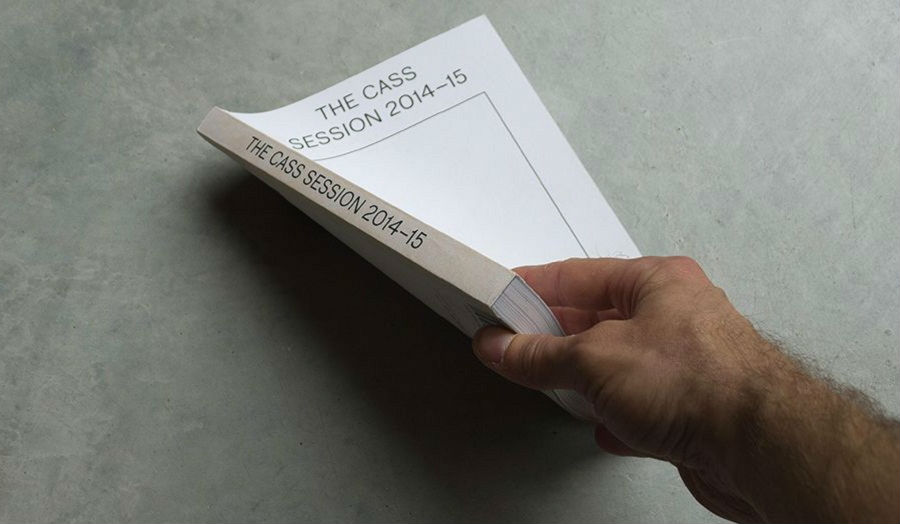 Yearbook images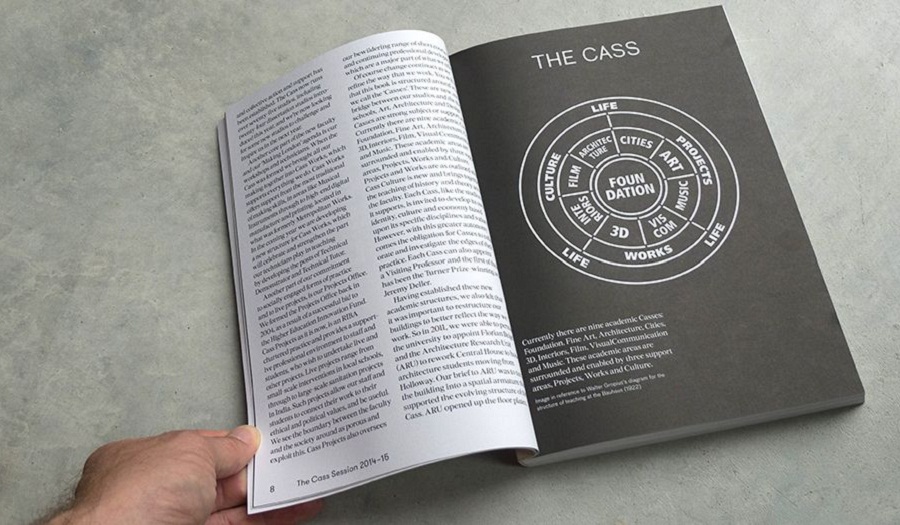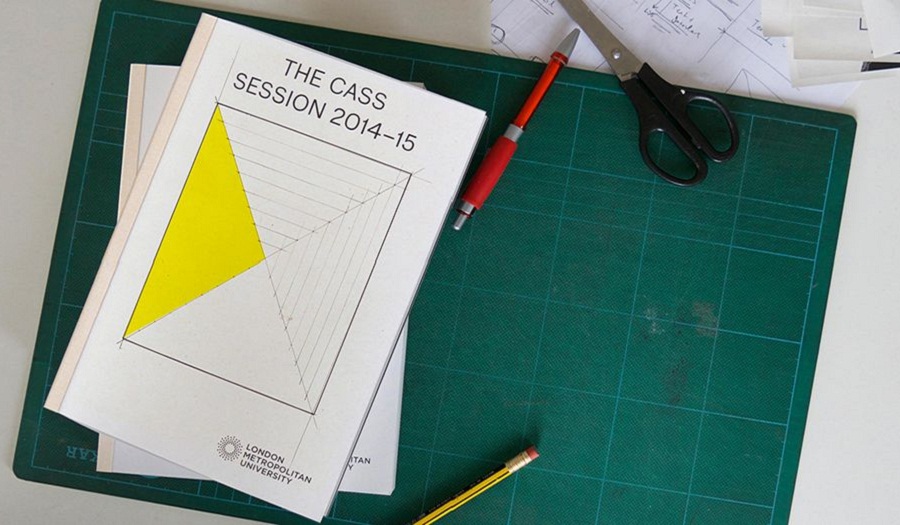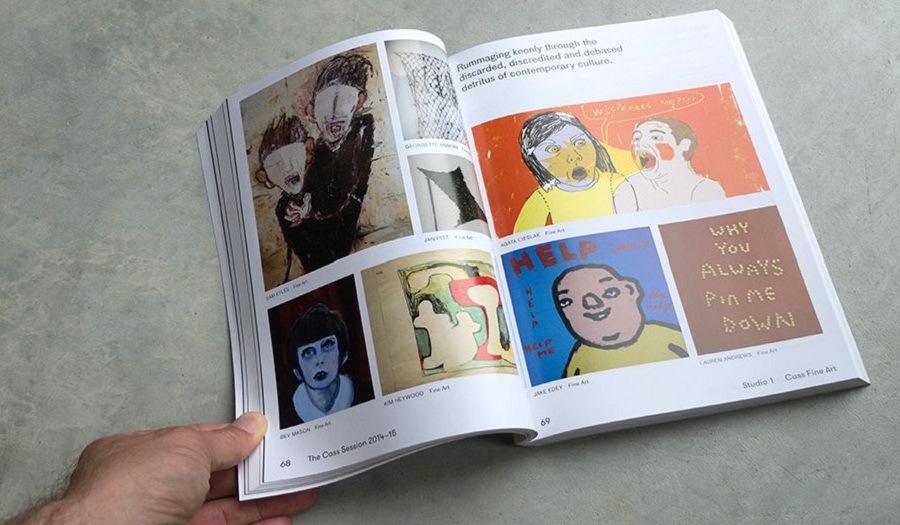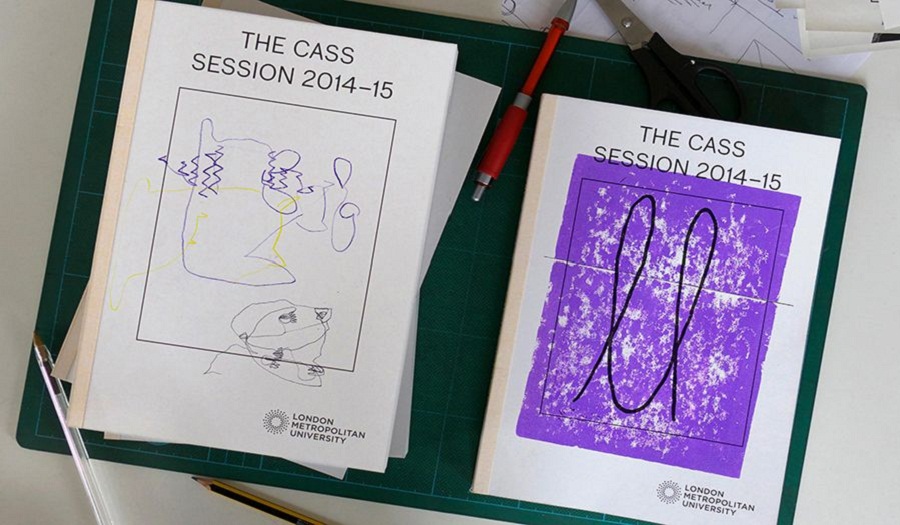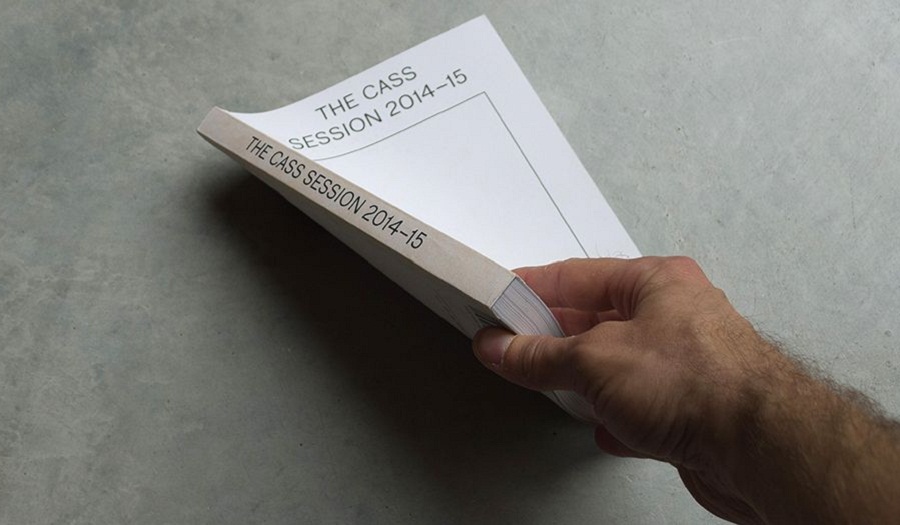 Recent news from The Cass