Cass team invited to exhibit work at the British Council
The Cass Travelled to Freetown to exhibit their research in Sierra Leone.
Date: 02 August 2013
In 2012 the Architecture of Rapid Change and Scarce Resources team participated in the International Architecture Showcase and London Festival of Architecture, hosting an exhibition entitled "The Architecture of Three Freetown Neighbourhoods" held at The Cass.
In July 2013 the exhibition was taken to Freetown where it was opened by the Director of Cultural Affairs (Foday Jalloh) from the Ministry of Tourism & Culture and Louisa Waddingham of the British Council.
The launch was attended by a number of dignitaries including the US Ambassador to Sierra Leone, as well as pupils from the Ivor Leigh Memorial School, Kaningo and members of the public including those whose houses were surveyed and featured in the display.
A short talk by Professor Maurice Mitchell on the historical development of timber houses in Freetown was followed up with an evening seminar with attendance by the SLAA and students from Fourah Bay College, University of Sierra Leone.
Both exhibitions were generously supported and sponsored by the British Council, the Water Trust and the Manser Practice.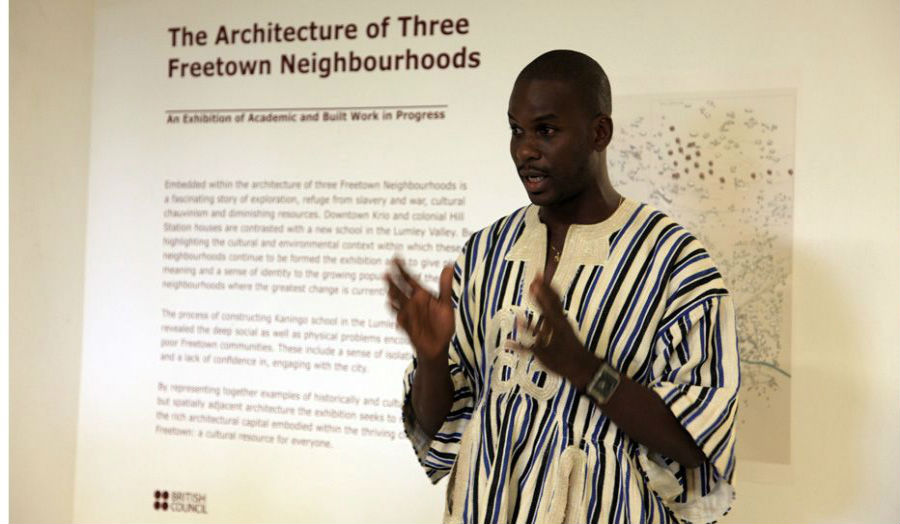 Images
Exhibition open to the public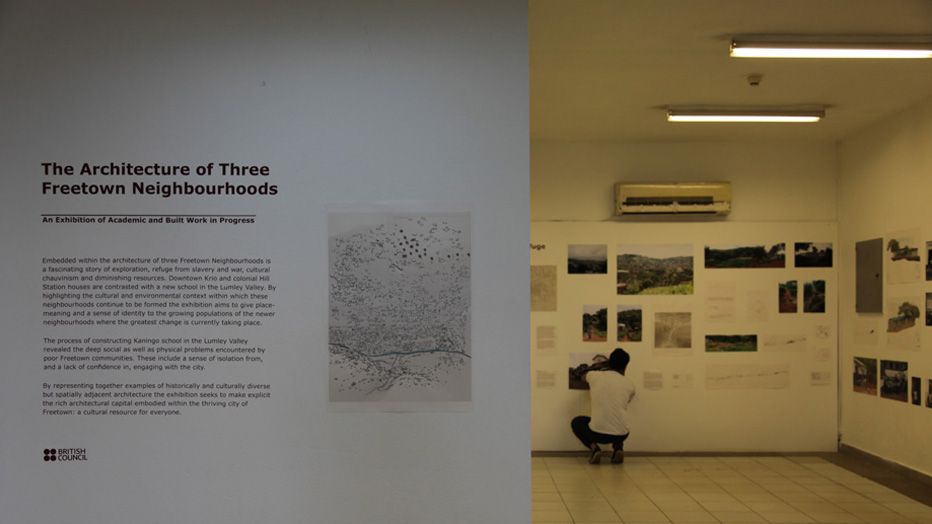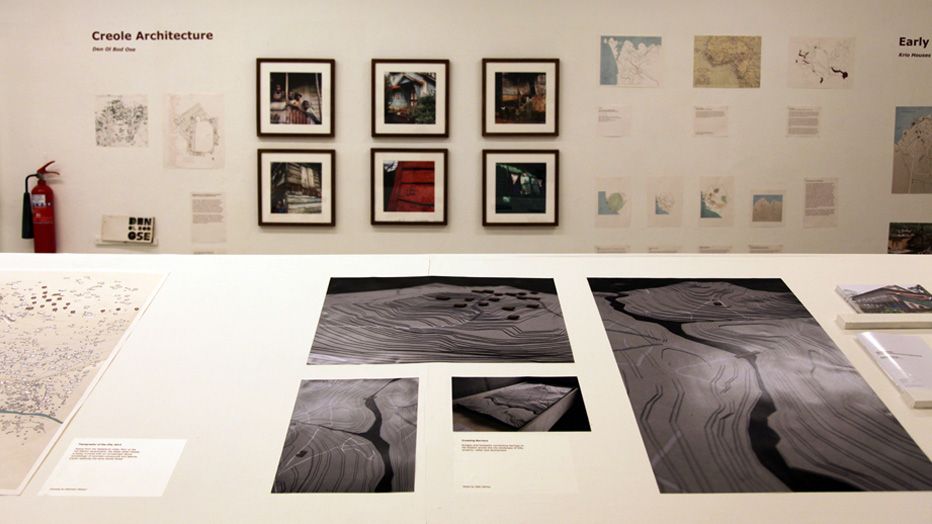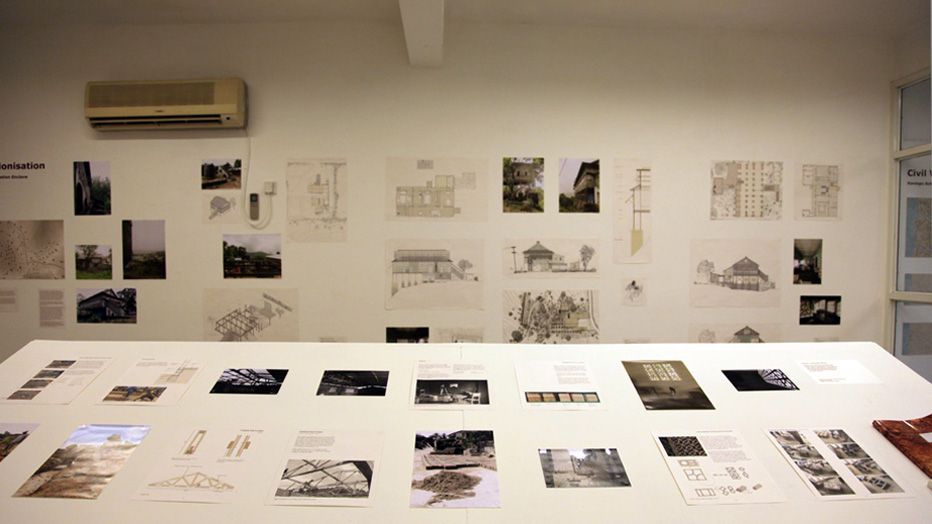 Kaningo students see their school exhibited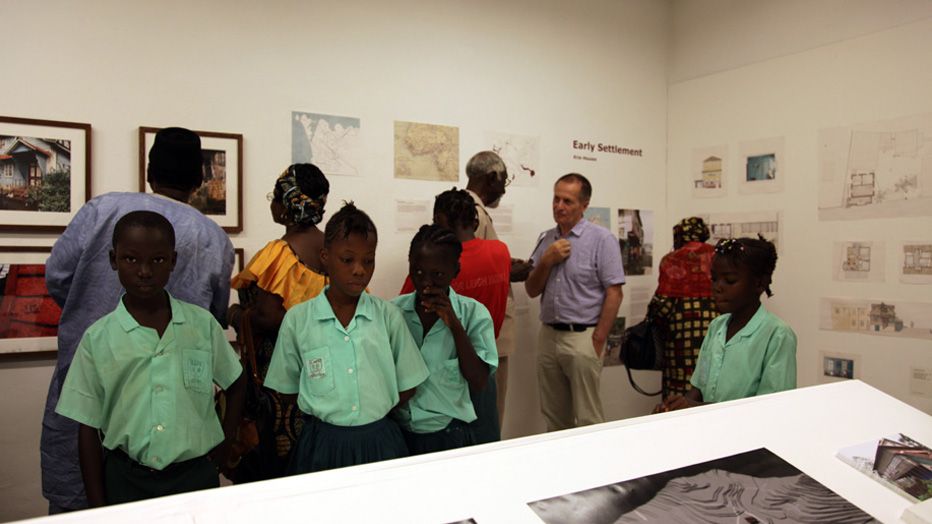 Residents discuss their houses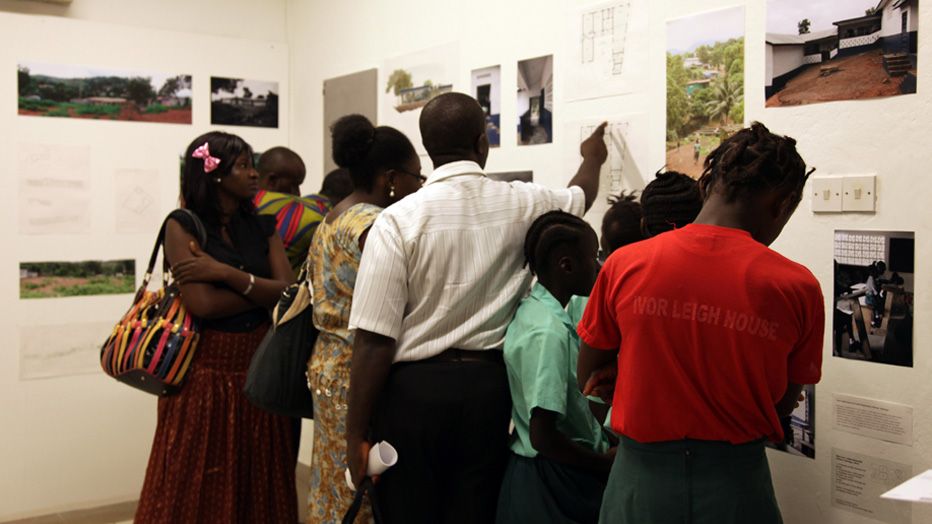 Visitors looking through research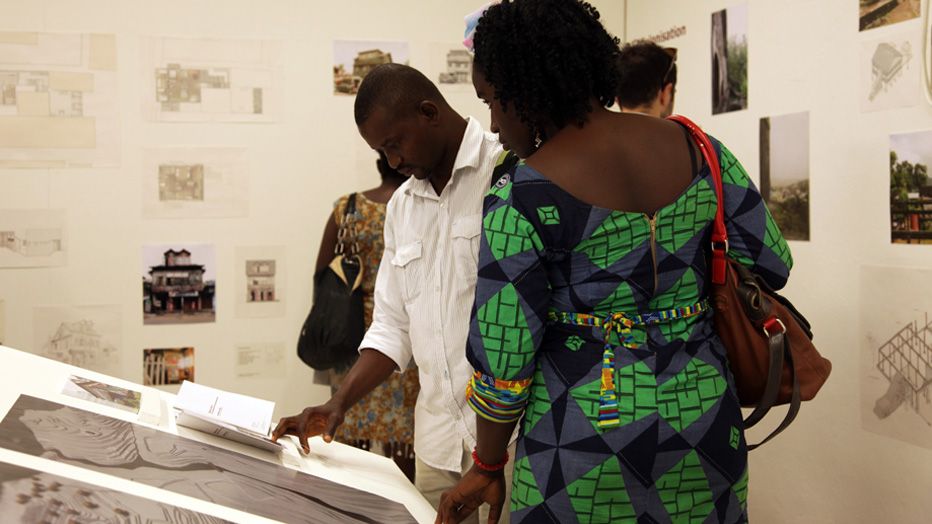 Students discuss drawings