Arts Emergency Response Centre
Immersive exhibition in run up to General election in collaboration with arts charity ARTS EMERGENCY, curated by Bob and Roberta Smith.
Date: 13 April-2 May
The Cass, London Metropolitan University announces ARTS EMERGENCY RESPONSE CENTRE, an innovative immersive exhibition in The Cass Bank Gallery curated by Bob and Roberta Smith, RA.
The exhibition is presented in collaboration with Arts Emergency, a new charity helping low income teenagers get into university and Art School. Arts Emergency Response Centre confronts the critical challenges facing education, the arts, and those young people hoping to study them.
It brings together diverse artists, students and organisations with the crucial common interest: to defend the arts and make a difference to individuals. The exhibition will directly confront issues such as funding, privilege and class, and aims to ensure that the arts are seen as an important election issue.
Visitors to the Arts Emergency Response Centre will first enter a 'hospital ward', created by Arts Emergency. Here they will be seen by an 'Arts Emergency Pharmacist' (with the occasional celebrity appearing throughout the show) and pick up a prescription for something to make, see or do. They will also be able to claim an 'Arts Emergency Kit' should they need one.
Visitors then pass on into the Arts Emergency 'waiting room', and view works that consider the value of art in today's society. Treatment will be administered in the form of knowledge and advice.
At a series of clinics situated throughout the gallery space - representing The Art Party, Q Art, The National Association of Educators in Art and Design (NSEAD), Craftivist Collective, Bow Arts, Deptford X, The Cultural Learning Alliance and the Artists Union - patients will be informed about the work of such organisations which advocate the arts.
The exhibition will run over three weeks, with each week targeting a specific theme.
Week 1 (13-19 April) will focus on Arts and Democracy, led by Arts Emergency. During this week organisers will be asking people to get active by donating privilege and registering to vote in the General Election before the closing date on 20 April.
Week 2 (20-26 April) led by the Craftivist Collective will emphasise the importance of craft as a tool for critical thinking, the benefits of creativity for individual and societal wellbeing and show how activism can be done in a slow, gentle and joyful way to change our world one stitch at a time
Week 3 (27-30 April) will see Bob and Roberta Smith look at Creative Industries and Diversity. Experimental composer Seth Scott will perform a special composition for the project on 30 April at 6.30pm.
Work by artists connected to the project will be exhibited on the walls of the Arts Emergency Response Centre. Bob and Roberta Smith will exhibit their historic letters to Michael Gove and Nicky Morgan. The Artist Union will screen a film of a recent hustings featuring Chris Bryant MP Shadow Arts Minister, and Damien Collins Conservative MP for Folkestone.
The exhibition will feature daily master classes on creativity delivered by artists and teachers and Q Art will perform a series of free weekly 'guerilla crits' for emerging artists.
Talking about the exhibition, artist, The Cass Professor and curator Bob and Roberta Smith remarks:
"Since the coalition agreement was signed in 2010 there has been concern that the arts are diminishing within the school curriculum and that the arts have suffered a disproportionate cut in Government funding. We are bringing together many of the organisations who have actively engaged with this issue. Who knows? This coming together at The Cass in the Arts Emergency Response Centre may represent the beginning of the National Arts Service!"
Neil Griffiths, Co-founder of Arts Emergency says:
"This show is a celebration of our collective creative response to the erosion of access, the reversal of genuine social mobility, and the entrenchment of privilege in the arts and humanities. The Arts Emergency Response Centre is a unique opportunity for visitors to stimulate their critical and creative faculties – you come and get active by donating privilege to a young London student that could use it, and pick up your own Arts Emergency kit and prescription while doing so."
Get involved @TheCassArt #cassemergency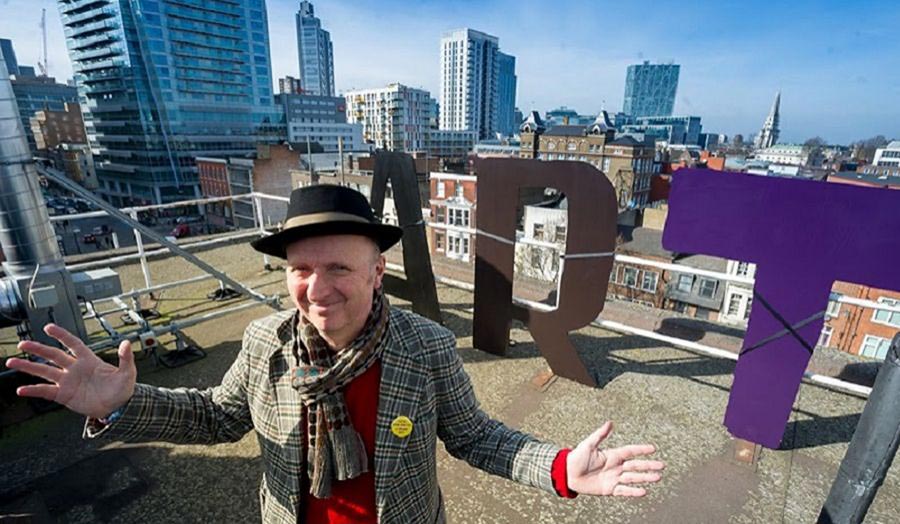 News details
| | |
| --- | --- |
| Dates | 13 April - 2 May 2015 |
| Opening Hours | Mon-Fri 10-6, Sat 11-5 |
| Venue | Bank Gallery, Central House |