Trainee teachers may be able to receive a bursary of up to £26,000 from the Teaching Regulation Agency (TRA) depending on course and degree classification.
Bursaries are normally paid in 10 equal monthly instalments from October to July.
You may receive this bursary in addition to the undergraduate funding package from Student Finance England.
Eligibility criteria
Whether you qualify for a bursary, and the level of bursary you receive depends on the teaching subject and the class of degree or highest relevant qualification.
Bursaries can range from £2,000 to £26,000.
You must be a full-time UK or EU student.
The bursary is available for the following teaching subjects:
Languages – up to £26,000 bursary or £28,000 scholarship
Mathematics – up to £20,000 bursary or £22,000 scholarship plus £10,000 early-career payments
Physics – up to £26,000 bursary or £28,000 scholarship
Chemistry – up to £26,000 bursary or £28,000 scholarship
Biology – up to £26,000 bursary
English – up to £15,000 bursary
Please check the Department for Education (DfE) website for full details.
How to apply
The teacher training bursary is paid by the University and students need to be enrolled.
The University applies for the teacher training bursary on behalf of enrolled students. Students receiving the bursary are then paid in instalments as per the DfE's guidance. No separate application is required. The University will calculate the bursary and applicants can expect to be notified before the course/programme starts.

Overseas qualifications are assessed by our admissions team according to the guidelines from the National Academic Recognition Information Centre (NARIC) and the TRA bursary tables. This enables us to confirm the level of bursary you will receive.
Further information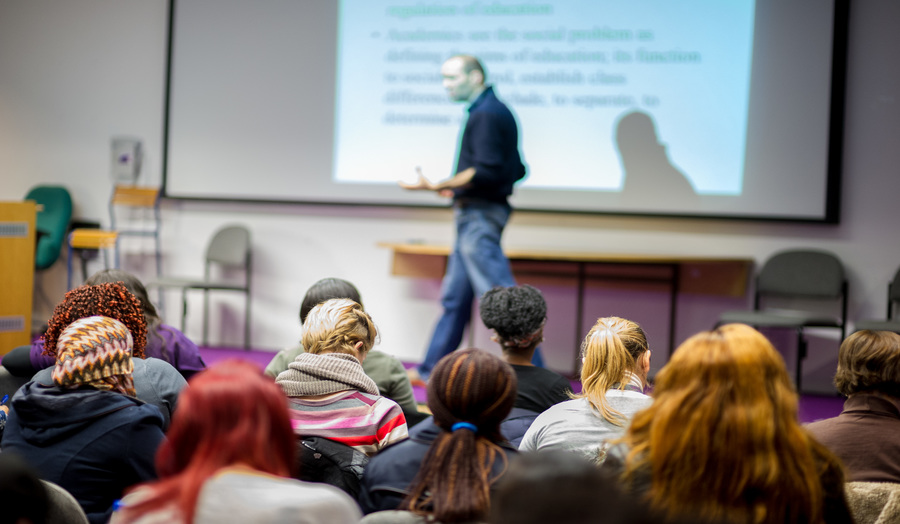 At a glance
Maximum value:
£6,000 to £26,000 depending on course
Open to:
Full-time UK/EU students
Studying at level:
Postgraduate
The information on this page applies to students starting courses in these academic years (as indicated):
2018/19
2019/20