Lecture by Jose Esteves de Matos, as part of Criss Cross Lectures.
For the past sixteen years, De Matos Ryan has developed projects on a variety of scales, combining expertise in architecture, landscape, interior architecture and product design to create imaginative and well-detailed award-winning modern environments. They will deliver the Interior Continuity talk at The Cass, as part of the Criss Cross Lecture series.
The practice has challenged assumptions, broadened horizons and suggested new ways of doing things. They take a holistic approach to design continuity, believing that true transformation can only be achieved by re-engineering design processes and rethinking places.
De Matos Ryan are particularly known for their imaginative design approach within heritage settings, making innovative and practical interventions which have a high impact, not only in terms of their attention to detail, material and spatial quality, but also in the emotional and tactile response that they encourage from end users.
Jose Esteves de Matos will talk at The Cass about the practice's recent projects for Sadler's Wells and the British Library, which explore the De Matos Ryan's approach to interior architecture, engaging with the physical, cultural and historic continuity of each project's respective context.
Image credit: De Matos Ryan British Library ©Hufton+Crow.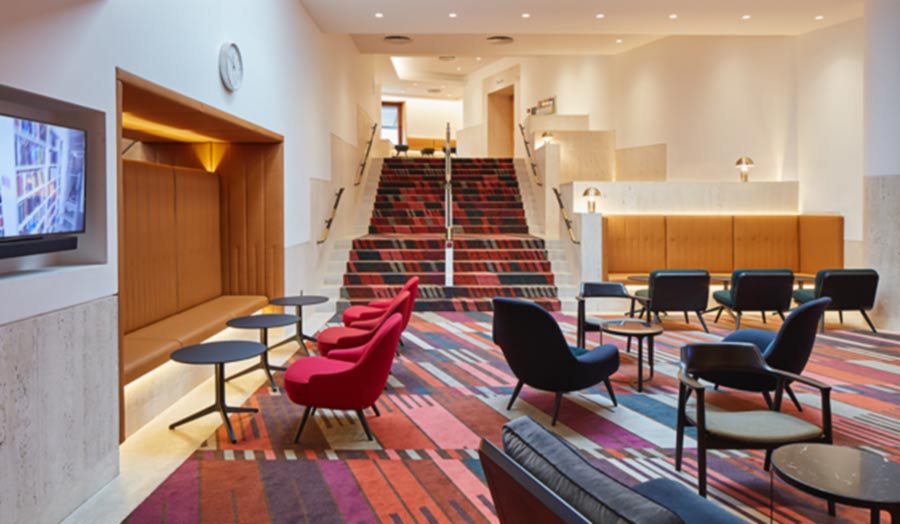 | | |
| --- | --- |
| Date/Time | Thursday 2 February, 6.30pm |
| Location | Room CE1-16, Central House |
| Contact | Charlotte Berman |