Ben Strak and Will Smyth-Osbourne
New hall and cloister
About the proposed design
St Botolph's is a fine example of a Georgian City Church. Our proposal seeks to draw from it's spatial and material character so that the new Hall makes a sympathetic and respectful neighbour.
When we visited St Botolph's we were particularly struck by the high quality wooden joinery in the nave and galleries. This observation informs our proposal, which is based around a simple but well made wooden cloister that extends to the East (ritual South) of the church nave.
The Hall, meeting Rooms and other facilities are accessed off this new sociable cloister and garden, which logically reorganises access into both the church nave as well as to the crypt below.
A welcoming separate entrance for the new facilities is formed by peeling back the outer brick wall to reveal the cloister. From here there is direct access onto Aldgate High Street via a new paved public forecourt.
The Hall and other rooms are generously proportioned and well lit suitable for a variety of uses. Self-contained commercial letting office accomodation is provided to the North and accessed separately from St Botolph Row.
We propose that the engineered oak surface of the cloister garden is carved with the names of notable parishioners to make it a genuine heart of the community. Moreover, this space could form part of a future funding strategy for the Hall and other facilities, with the potential for donors to have their names also carved here in perpetuity.
Ben Strak and Will Smyth-Osbourne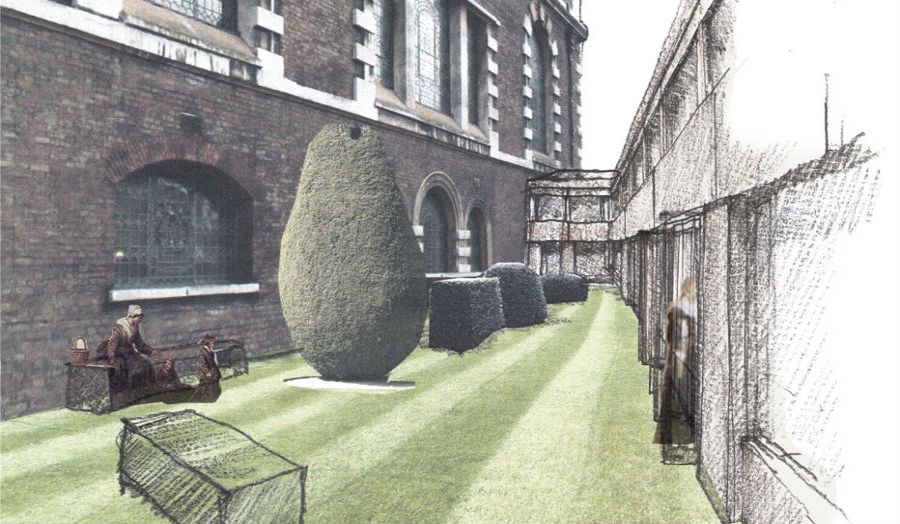 Images
Diagram of proposed hall and cloister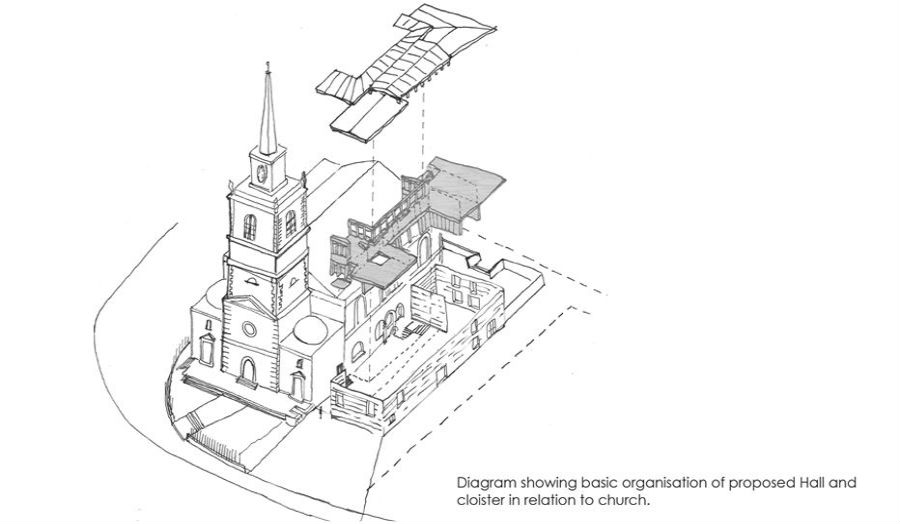 Ground Floor and Context Plan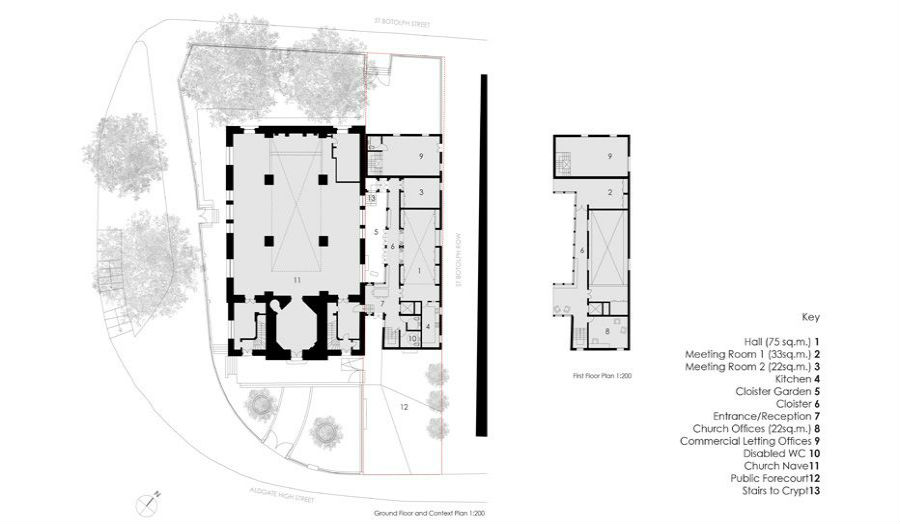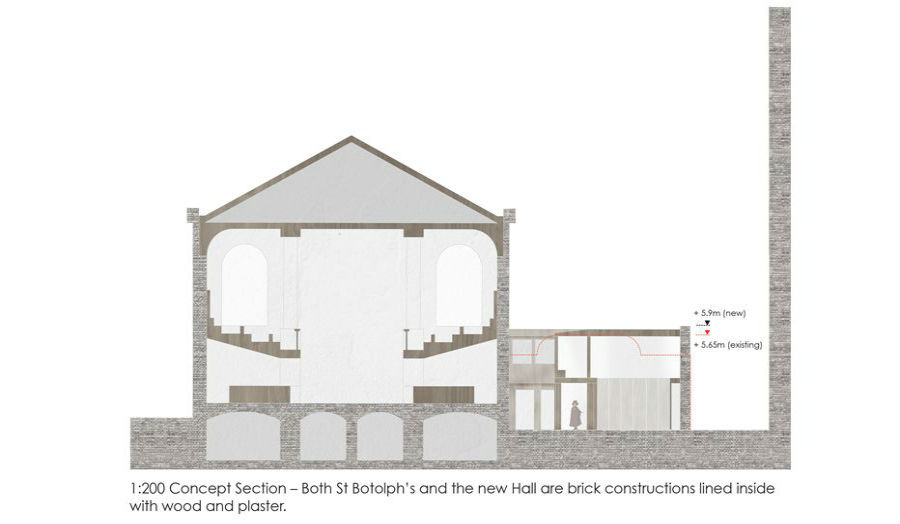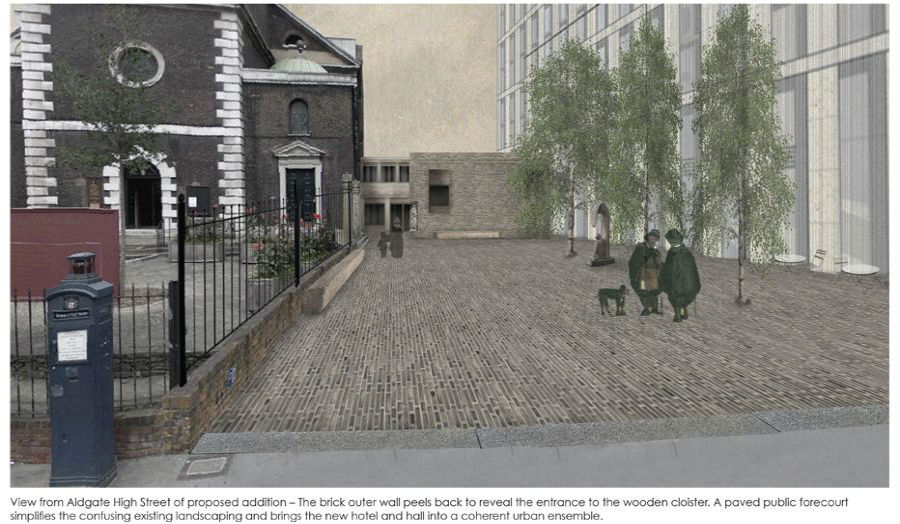 Elevation and External View