Outdoor stage in Kronberg, Germany
More about this project
(Sandra Denicke-Polcher and Torange Khonsari), done in collaboration with their student Craig Harrison-Smith and Cass Projects in 2009/10, has celebrated its 2nd year of annual summer events as a community stage.
The project was initiated by Studio 3 for a set of informal cultural organisations in Kronberg, Germany, started in June 2009. The first local engagement on the site in Victoriapark ("Ideenwerkstatt") brought together an informal group of local people who became the project client. At this phase, all the different interest groups and locals were brought together. A common brief was established which manifested the desire for a physical structure, one that could host cultural and community events in Victoriapark.
Throughout the academic year 2009/10 Studio 3 students visited Germany, took on different roles from acting as agents for the project, graphic designers, offering tea to designers and presented 7 different proposals to the local community. A design proposal by the student Craig Harrison-Smith's was selected to be built.
The structure can accommodate everyday and special events and offers flexibility in its form of use. Ornamented panels create a feeling of domesticity in the public park, imitating a local wallpaper pattern created for the former residency of Victoria Emperor Friedrich, who lived in the town and who created the park.
The stage was opened in May 2011 with a programme of performances by local groups.
Due to local policy and the status of the park, the structure was initially only granted permission to stand during the summer months and was designed in a way to be dismantled and stored for the rest of the year. However the success of the stage its first year convinced the council to support the project to such an extend that it is now a permanent feature of the local Victoriapark with a new roof covering the whole stage and catering for larger events.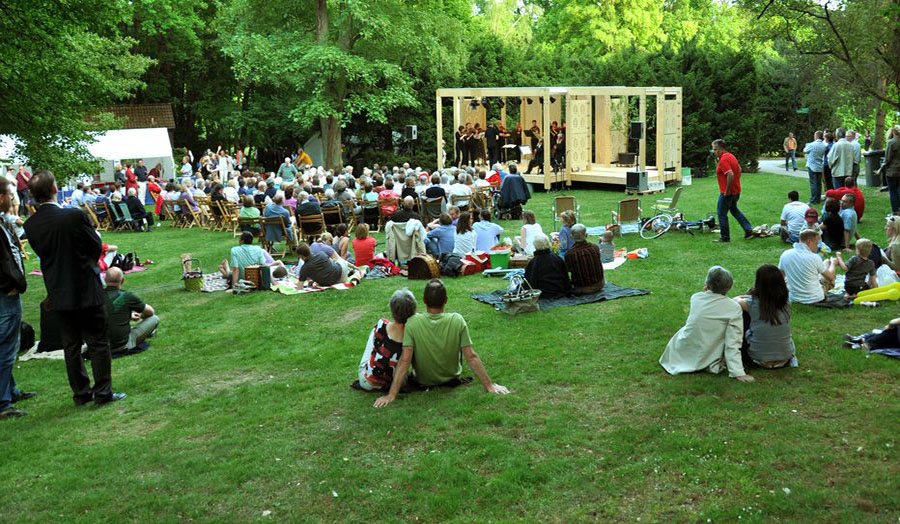 Project images
Author Eva Demski Evening event 2012 in local press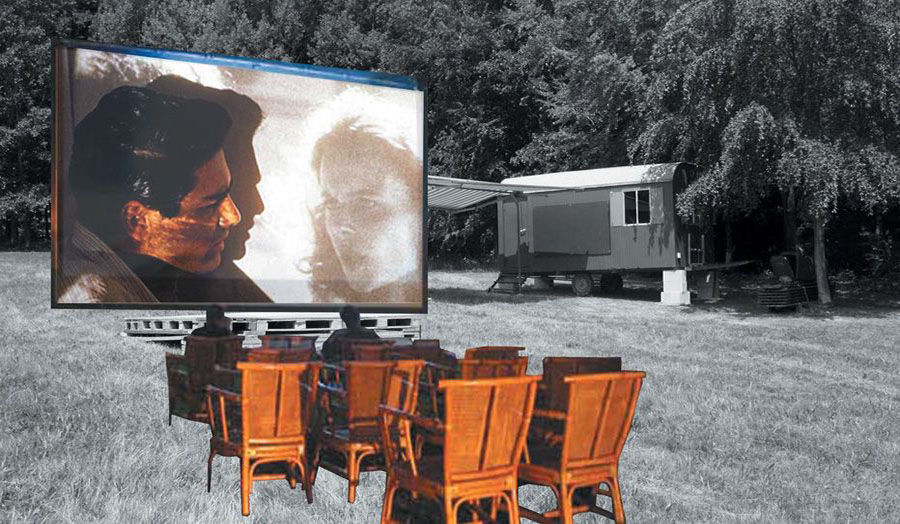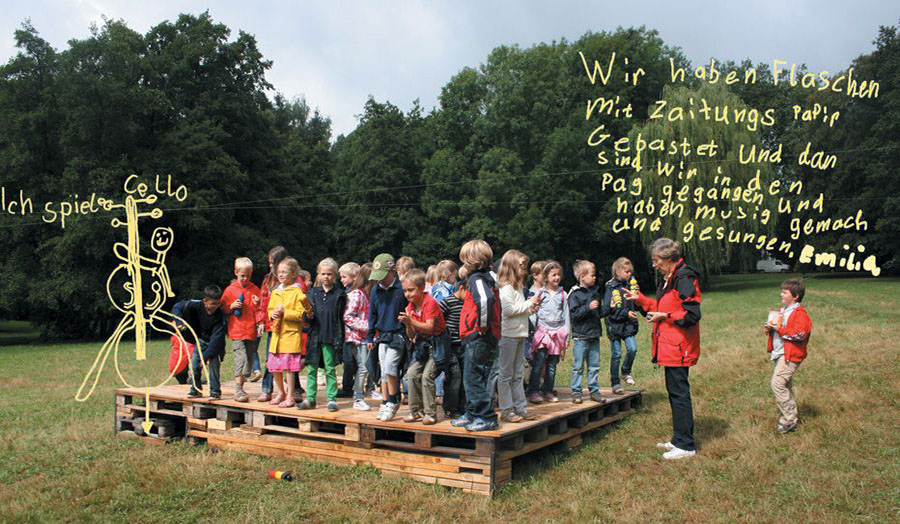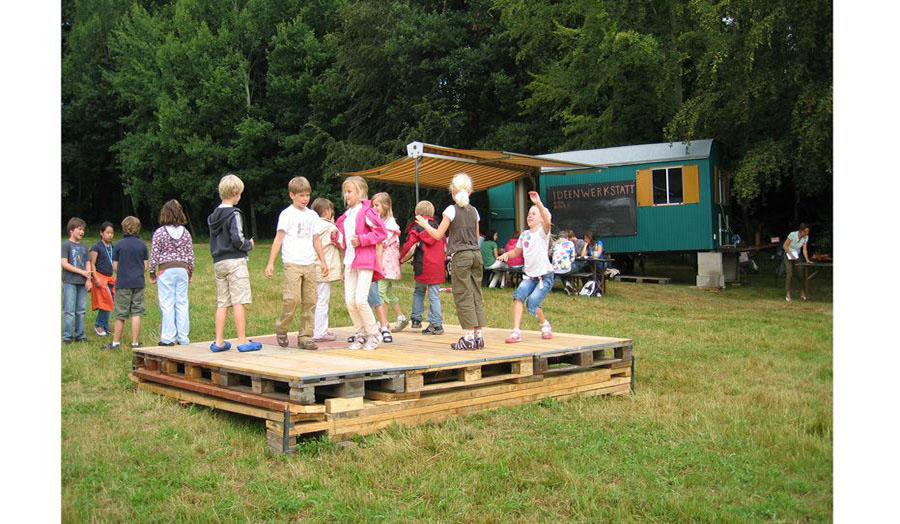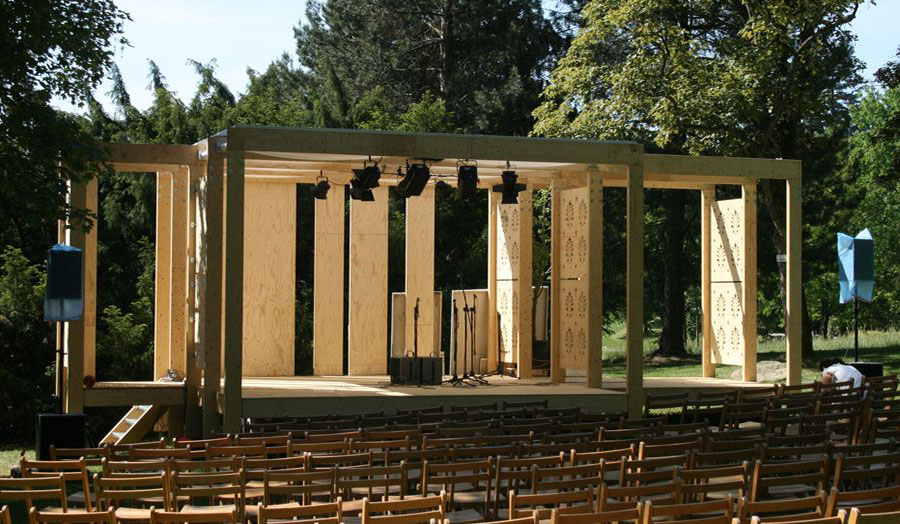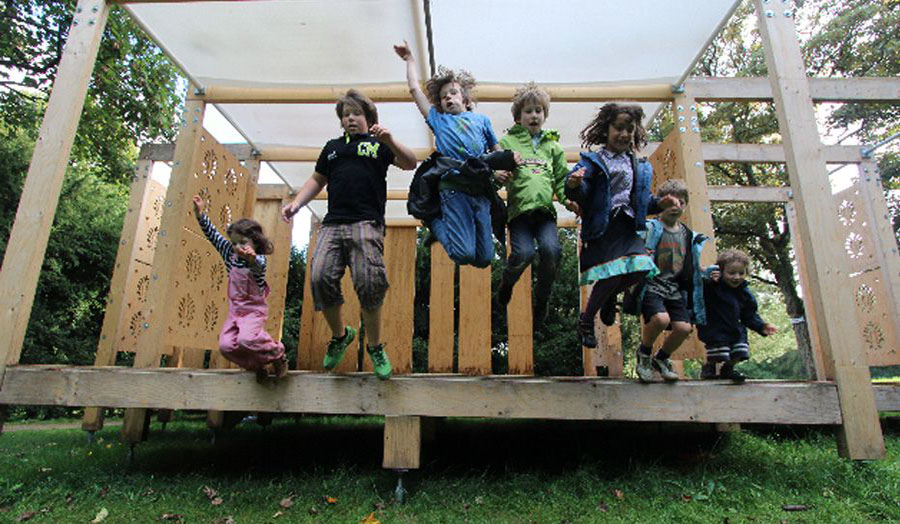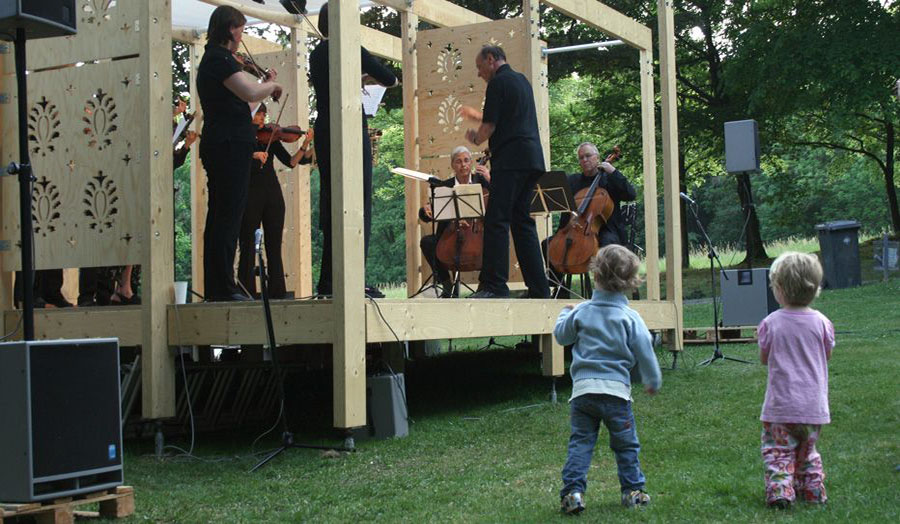 Domesticity in the public park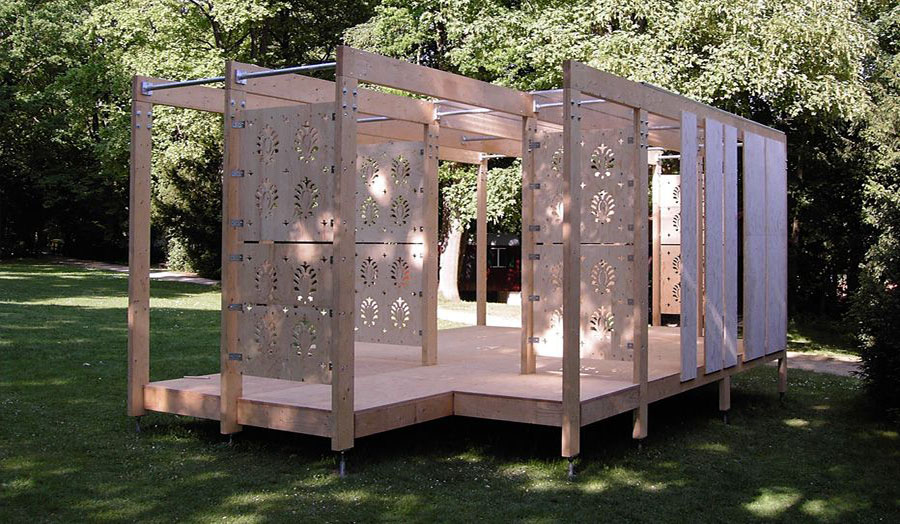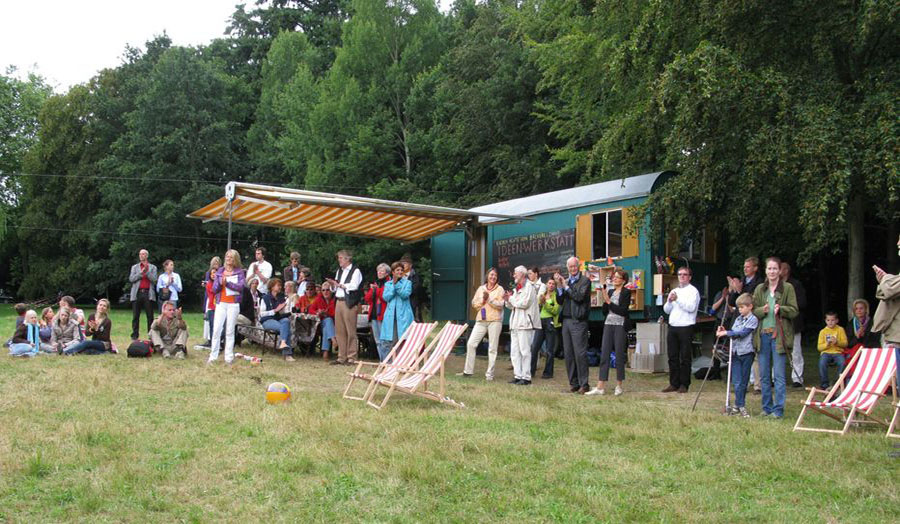 Outdoor Stage in Victoriapark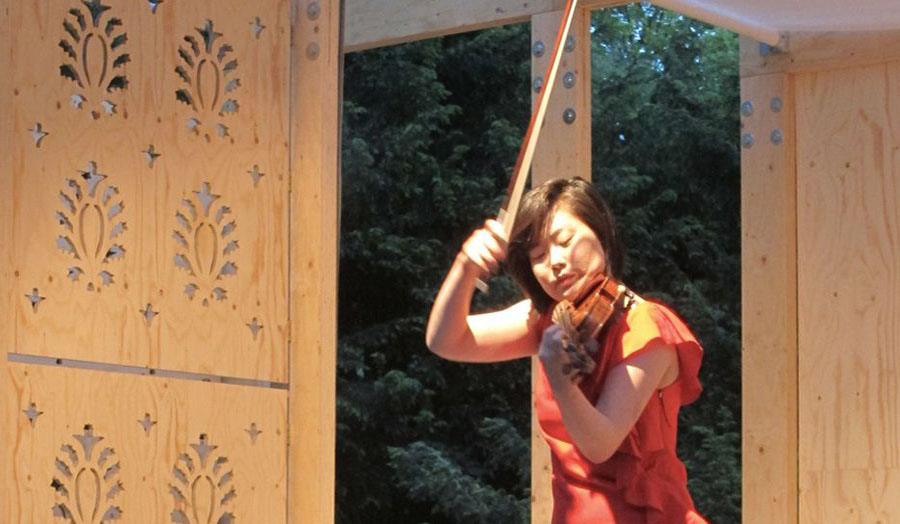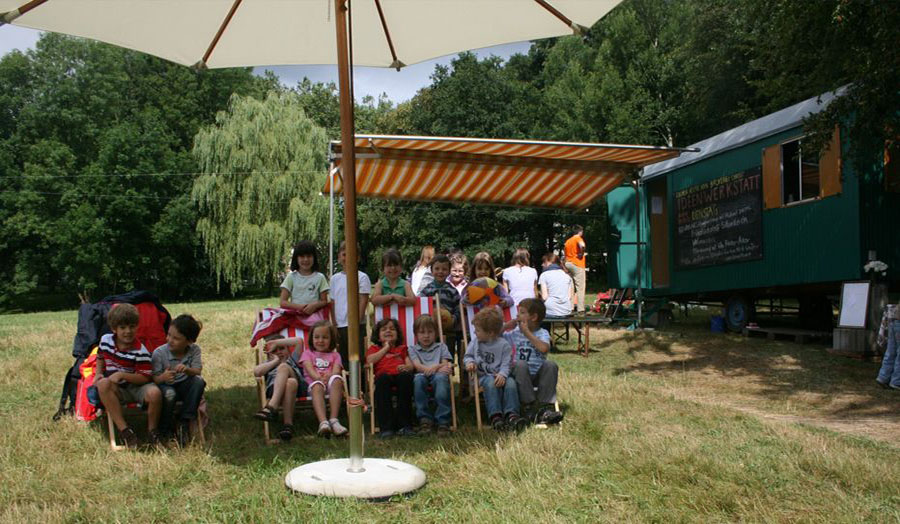 Local Hip Hop Band in the Park