The Territorial exhibition is curated by Paola Leonardi for London Photomonth.
Territorial, curated by Paola Leonardi, will showcase the work of six contemporary photographic practitioners whose work is concerned with concepts of human geography, identity and territory.
The exhibiting artists and projects are:
Alastair Bartlett's series "Sandlings", an exploration of the Suffolk countryside where the photographer grew up, connecting the landscape with concepts of home and belonging.
Ania Dabrowska, an award-winning artist working with photography, installation, sound, moving image and text.
Paul Greenleaf's series "Correspondence", involved with collecting, cataloguing and archiving found postcards in order to trace the spot where the original picture was taken and to re-photograph the view as it is today. The project records and highlights social, cultural and physical changes to the landscape from several subjective viewpoints.
Yiannis Katsaris' "Eklissakia", a documentation of roadside memorial boxes scattered along the motorways of his native Greece, through video and photographic images it combines elements of personal and national identity.
Christos Koukelis presents eight images of his new series "The Hills", an exploration of man-made landscape that deals with themes of human intervention on a particular territory and its social impact.
Paola Leonardi's "Borderlands", which explores the relevance of European identity along the land borders of the European Union; rooted in concepts of human geography this body of work utilises a straight visual approach and combines landscape with portrait photography.
Territorial opens with a private view on 20 October from 6pm-9pm and there will also be free talks by the artists on 27 October and 3 November, both starting at 6pm.
The exhibition is part of Photomonth 2016, East London's annual international festival of photography.
Image: Roadside Shrine by Yiannis Katsaris, copyright the artist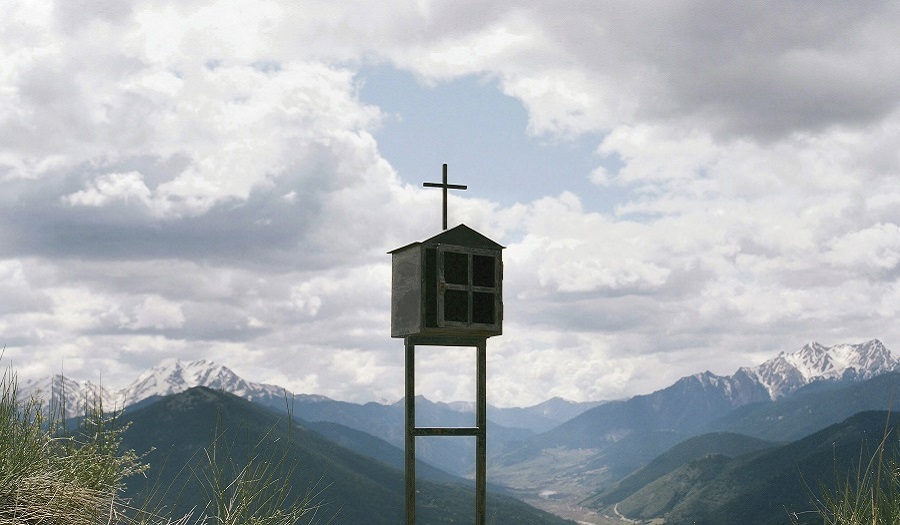 News details
| | |
| --- | --- |
| Private view | 20 October, 6pm-9pm |
| Dates | 20 October – 12 November |
| Times | Tuesday – Saturday 10am-5pm |
| Location | The Cass Bank Gallery, Central House |