London Met launch first ever Festival of Learning event with Cass short courses.
Festival of Learning (previously Adult Learners' Week) running between 19 and 25 June, is the biggest celebration of lifelong learning in England. As part of this year's national programme, Cass short courses will be hosting a pop up event to celebrate learning as a means to transform lives.
Join us on Saturday 24 June, 12-4pm to see some of our renowned alumni, collaborators and tutors showcase their skills. You will be able to take part or simply have a chat with experts in their fields about their personal experiences and professional journeys.
Confirmed so far:
Upholstery demonstration and exhibition with Jude Dennis, London Met alumna, former Cass Upholstery Technician and co-founder of Second Sitters.
Illustration workshop with Alice Stevenson, renowned illustrator and author.
Weaving demonstration by Claire Whelan, London Met Alumna, Cass, Textiles Technician and founder of Whelans Weaving.
This will be a great afternoon for anyone wanting to learn more about what The Cass has to offer and see what other students have gone on to achieve.
Whether you just want to get some advice on a possible new career path, try your hand at something creative or you just want to have a look and be inspired, there is something for everyone.
Tickets are free but must be booked on Eventbrite.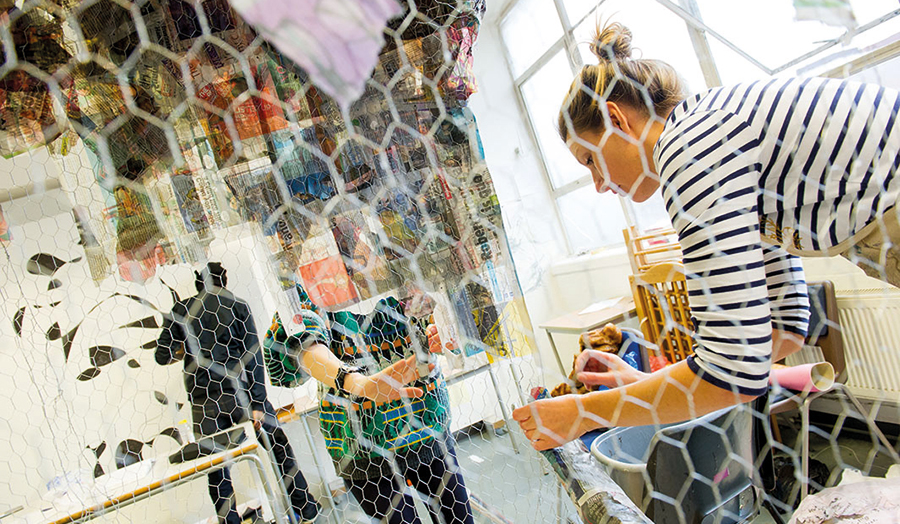 Event details
Date
Saturday 24 June, 12-4pm
Location

Bank Gallery
Central House
59–63 Whitechapel High Street
London E1 7PF