Face Up, Cass exhibition supports the Terrence Higgins Trust
New and Archive celebrity portraits to be exhibited and auctioned to raise money for charity.
Date: 2 November 2015
The Cass Bank Gallery is hosting an exhibition and auction of celebrity portraits to raise funds for Terrence Higgins Trust. The project repeats a similar initiative in 1988 coinciding with the first World AIDS Day.
The exhibition will be made up of found archive photographs and newly taken portraits taken by Cass students, staff and alumni.
The eclectic selection of photographs from the 1980s and present, include Richard E Grant, Gilbert and George, Stephen Fry, Ian McKellen and Matthew McConaughey. Some, including Gilbert and George, have sat for portraits for both events.
The idea for the 2015 exhibition came about when Susan Andrews, reader in Photography at London Met discovered the old photographs in The Cass's East End Archive.
In 1988 Cass students had taken a series of photos of famous people to be exhibited and auctioned to raise money for London Lighthouse, a charity to support people with HIV which became part of Terrence Higgins Trust.
The project embodies the ethos of The Cass which promotes activism through art and encourages social engagement through creativity so Sue decided to repeat the project in line with Photomonth 2015, the international photography festival in the East End.
The project has engaged all Cass photography students who have been contacting celebrities to sit for new or repeat portraits to raise money for the charity.
Participating photographers include Mick Williamson, Lesley McIntyre, Trudy Barry, Louis Burrows, Andy Lawson, Nigel Maudsley, Richard Coward, Susan Andrews, Heather McDonough, Paola Leonardi, Rod Morris, Jacky Chapman, Abdi Ismail, Steve Double, Vanda Playford, Emmanuelle Waekerle and Ralph Hodgson.
The auction on World AIDS Day 2015, 1 December, will be overseen by Sotheby's Auctioneer Mark Griffiths Jones.
About Terrence Higgins Trust:
Terrence Higgins Trust combats HIV on many levels: by educating the public and politicians, working to eradicate prejudice, providing the best possible support to people living with HIV and AIDS, and working to minimise the spread of the virus.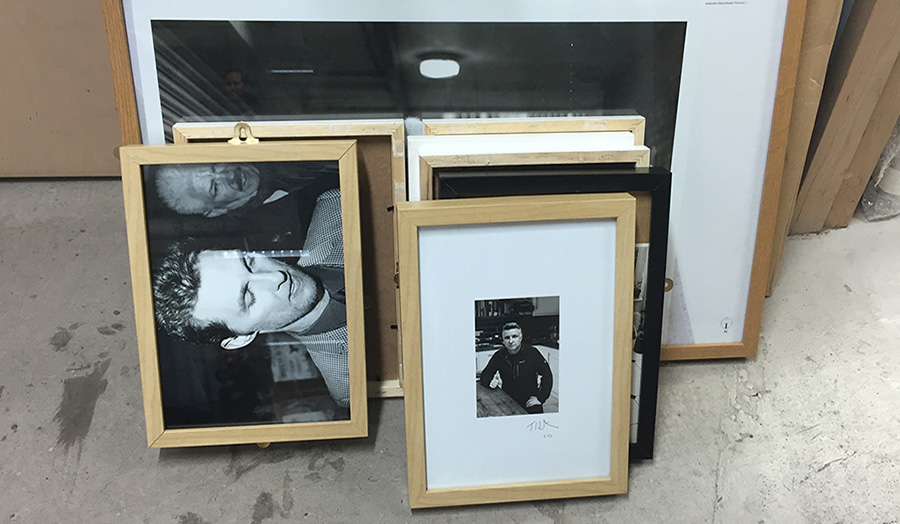 Face Up
Exhibition and Fundraiser for The Terrence Higgins Trust
The Cass Bank Gallery
Central House
59-63 Whitechapel High Street
London
E1 7PF
6 November - 5 December 2015
Tuesday - Friday 12-7pm, Saturday 12-5pm
Private View, Thursday 5 November 2015 6-8pm
Auction to held on World Aids Day, 1 December 2015 7pm