David Lodge and Philippine Hamen in conversation
Cass furniture alumna takes part in unique event for Birmingham Literature Festival
Cass FdA and BA Furniture and Product Design alumna Philippine Hamen is taking part in a conversation event with acclaimed writer David Lodge as part of Birmingham Literature Festival 2016.
French designer Philippine Hamen was inspired by David Lodge's short story The Man Who Wouldn't Get Up to create a new, hybrid piece of furniture, a lounger desk, being shown at Ikon Gallery's Tower Room throughout the festival. The audience at this unique event will hear more about the process of translating fiction into art.
Hamen's lounger is an hommage to The Man Who Wouldn't Get Up (first published in 1966), about a man who is tired of getting up every morning to live the same joyless life, day after day, until one morning he decids to stay where he is.
The event begins at 4.30pm at Ikon Gallery with a drinks reception and special viewing of the current exhibitions, followed by the talk at 6pm at the Library of Birmingham.
Image: Lounger Desk by Philippine Hamen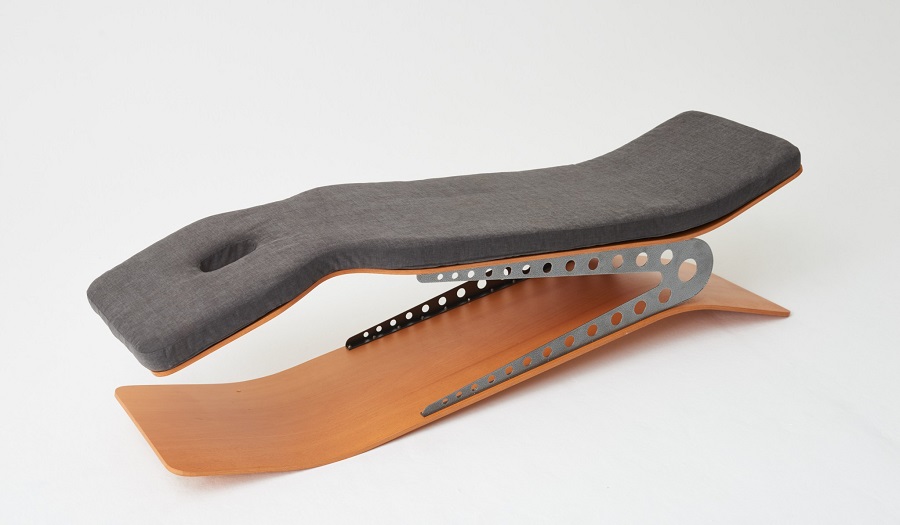 David Lodge and Philippine Hamen
8th October, 4.30pm-7pm
Ikon Gallery, Birmingham and Studio Theatre, Library of Birmingham
Tickets £8/£6.40 or free with Festival Pass
For more information and to book
Birmingham Literature Festival
or call
0121 245 4455.