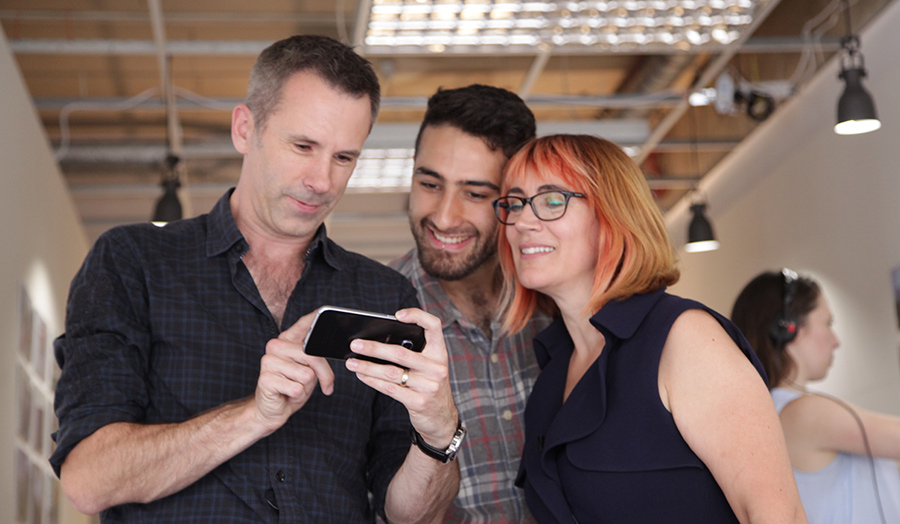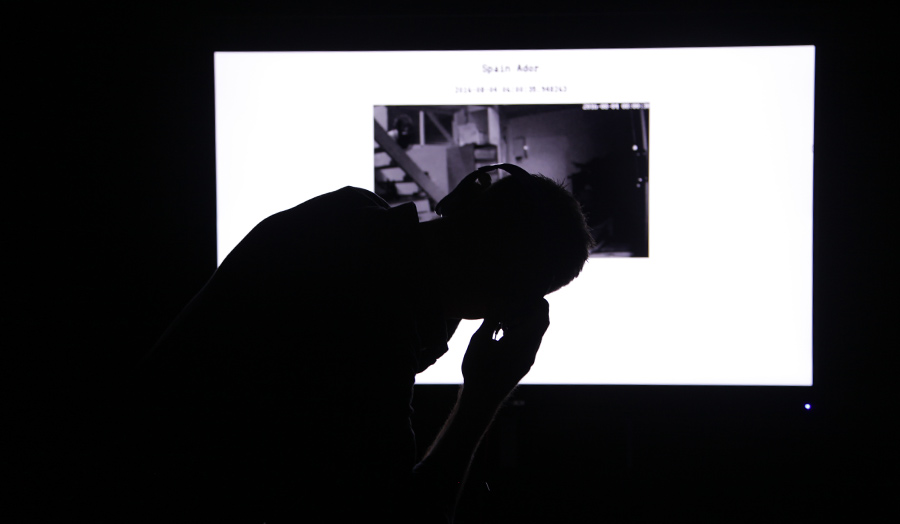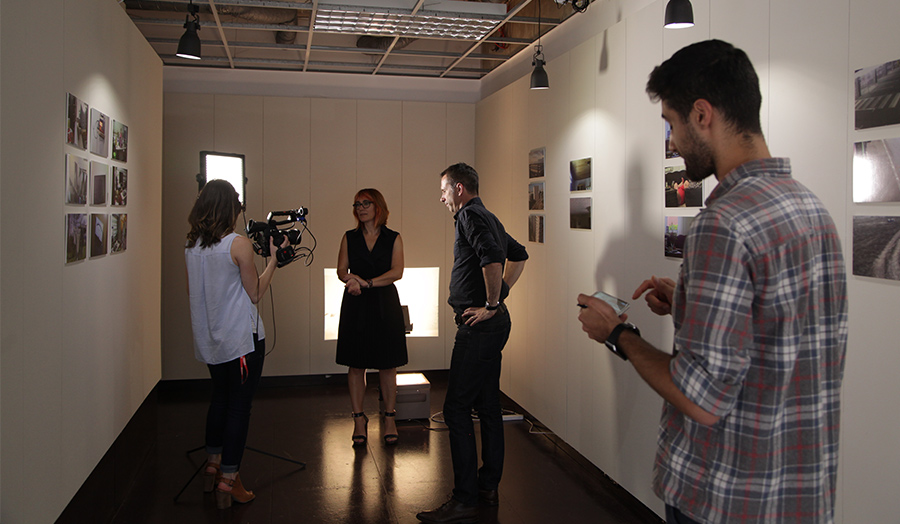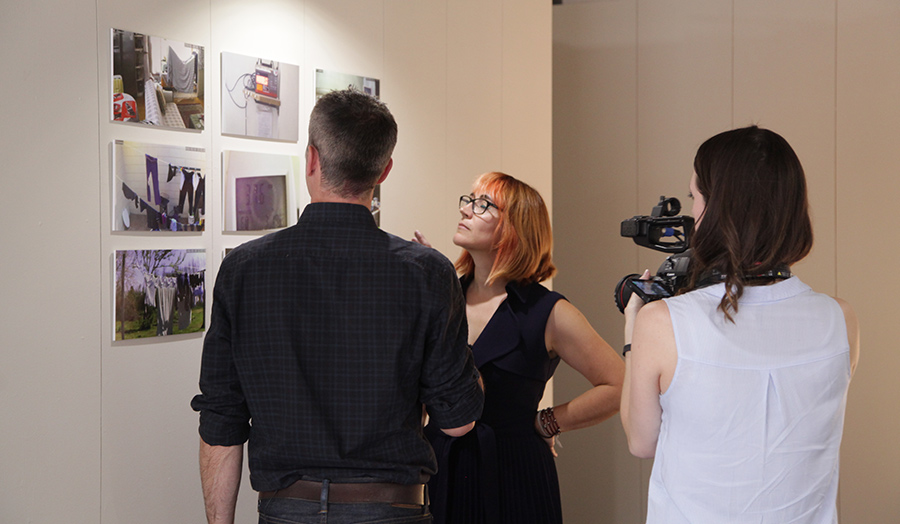 BBC Click visits The Bank Gallery
BBC flagship tech programme comes to The Cass
Artist and post graduate Fine Art alumna Nye Thompson is currently exhibiting her latest work Backdoored.io in London Met's Bank Gallery, which looks at surveillance, unsecured webcams and our vulnerability in cyberspace.
With the exhibition gaining international interest, Spencer Kelly from the BBC's flagship technology programme Click came to film at The Cass. Nye spoke about how the exhibition got started, where she gets the images from and about the people, inluding a residential community in Hong Kong that she has been watching.
Backdoored.io by Nye Thompson and curated by Kosha Hussain is open until the 20 August.