MA Fine Art alumna exhibits at a new show at Espacio Gallery.
Cass MA Fine Art alumna and David Skingle Award winner Natalia Nikoulina is one of the artists exhibiting in A Place in Between a new group exhibition at Espacio Gallery.
The interface between life experience and the artistic process can be a strange mysterious world of half glimpsed effects and ideas, but this is also the place in between life events where creative sparks are born.
The exhibition showcases works by national and international artists, in a variety of interpretations and mediums reflecting moments in the artists' lives when they found themselves in movement, either through space or state of mind.
Come and explore the interface between life and art; the inner place where creative sparks are born as the artists confront their inner selves during times of transition.
Talking about the new exhibition, Natalia says "My work in this espacio show is about the beauties of nature. Since graduation from The Cass I have been working hard at my own temporary printmaking studio. I have great memories of the University printmaking studio."
Artists
Alvaro Mendoza, Natalia Nikoulina, Marianne MarpLondon, Sam Dodson, Pernille Nadine, Frank Pohlmann, Robin Beuscher, Philip Smith, Kumyoung Kwon, Michael Ostromooukhov, Thomas Perceval, Des Kilfeather, Ghada Al-aloussi, Michael Young, Jan Lee Johnson, Happy Andrada, Martin Wharmby, Peter Dobbin, Natxo Borreda, Mehreen Hasan, Clare Haxby, Benjamin Nyari.
Curated by Carlos de Lins.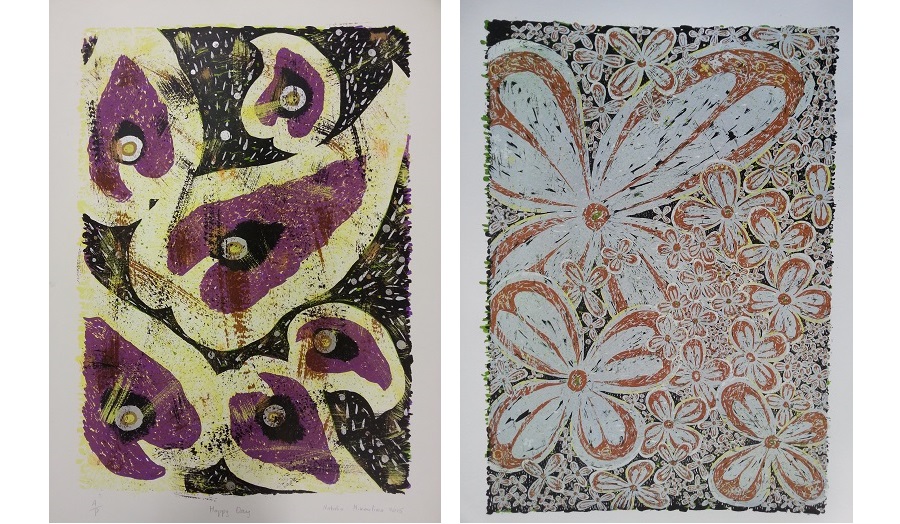 News details
P.V.
24 February, 6-9pm
Dates
23-28 February
Location
Espacio Gallery
159 Bethnal Green Road, London E2 7DG