About the proposed design
The design of the church hall is inspired by Dutch mannerist housing and Swiss agricultural buildings. The Formal connection with St. Botolph's is through the use of similar materials and a shielding form towards the eastern knave of the church.
The construction with be a hybrid of brick, expressed steel framework and CLT.
A rich palette of textures and patterns of materials (especially tiles) are used to bring interest and visual curiosity towards the building.
Robert Leechmere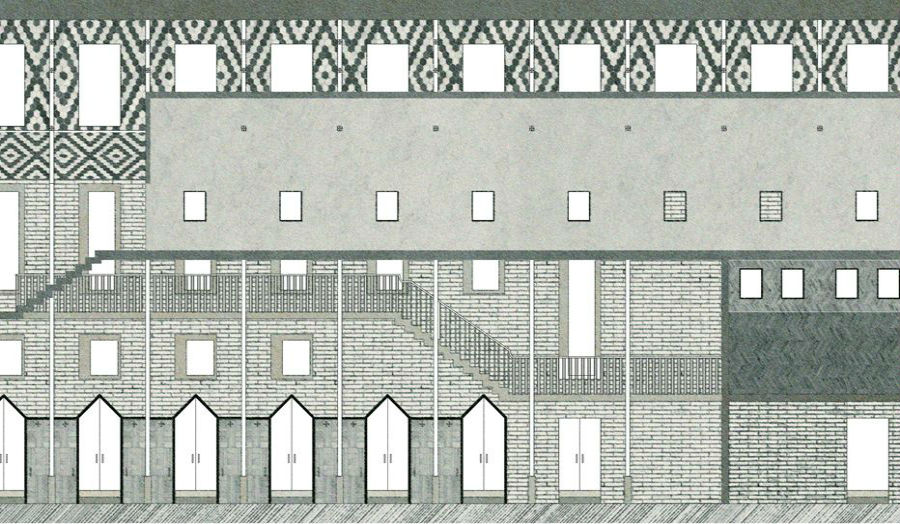 Images