Joanna Sharples and James Hills
About the proposed design
The church and new hall is part of a wider masterplan for the transformation of Aldgate, through a new public space, hotel, office and residential developments. It is a City ward that reflects the diversity of London life, from City workers to the East End's rich mix of cultures and activities. The new hall creates a celebratory setting ready to cater for the intense life of Aldgate.
A continuous carpet of gold trimmed concrete runs from street to street allowing a continued expression between church, hall and garden. Standing to its side, the hall takes its reference from the Church's stone quoins to become a companion yet command a presence of its own. The proposed facades are dressed in two colours of rough, cast stone with smooth recesses to give a chequered ornament. Entrances and windows are expressed and interrupt its order, deliberately countering the symmetry of the old.
Internally, the hall has a simple and generous image to its organisation. A series of functional spaces and smaller rooms line the thick eastern service wall, allowing a large public interior to open up to the visitor. Upon entrance the jack-arched roof is revealed, whose linear rooflights allow light to permeate across the main hall. A row of steps provide seating for talks, fluttering workers and connects through to the Church aisle. The delicate screen hangs in the centre of the space, it wraps and gives privacy to the office space above. A further flight of stairs connects the hall with the restored crypt below, conceived with facilities for catering and cafeteria.
Joanna Sharples and James Hills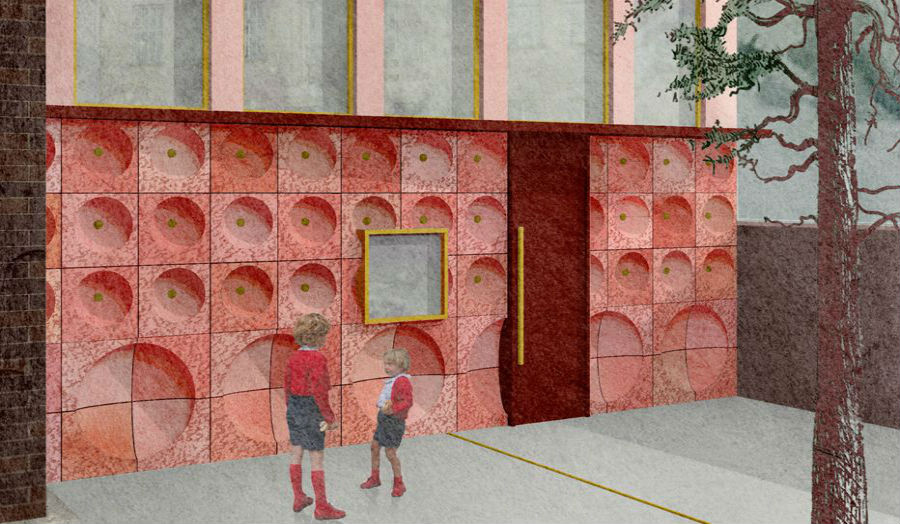 Images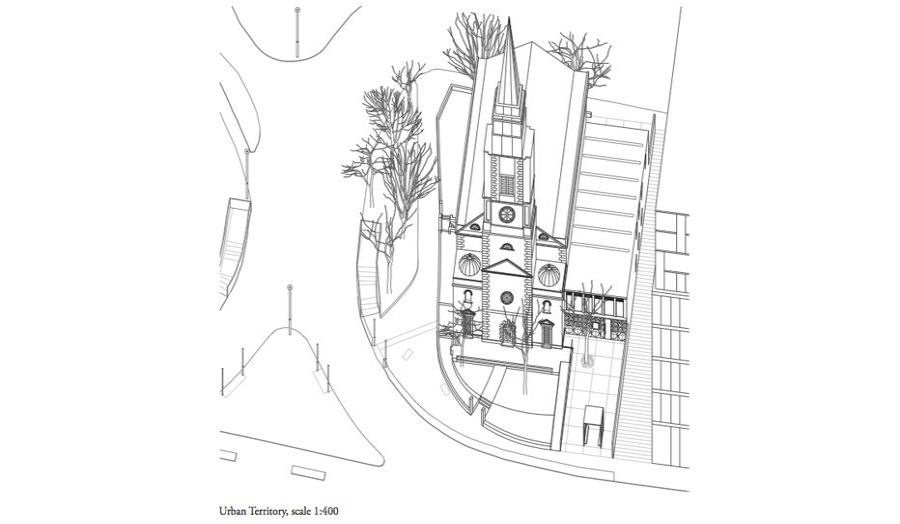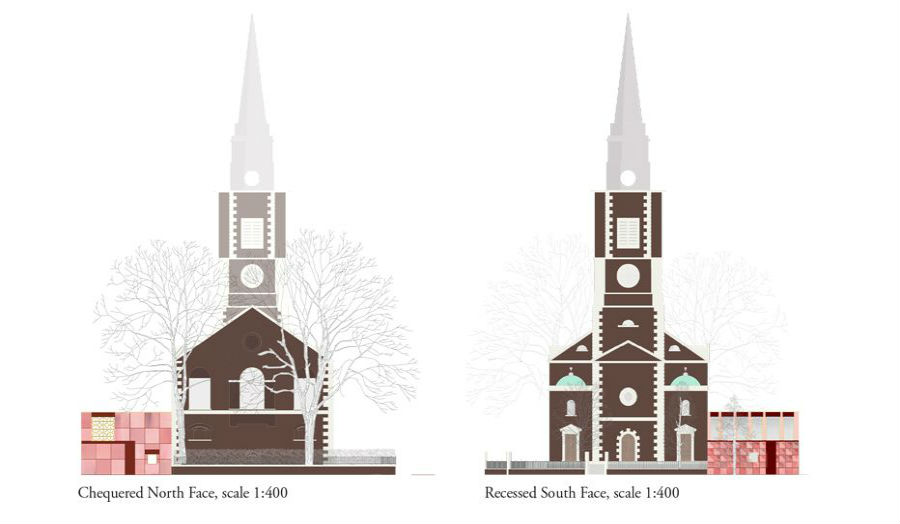 Ground and First Floor Plan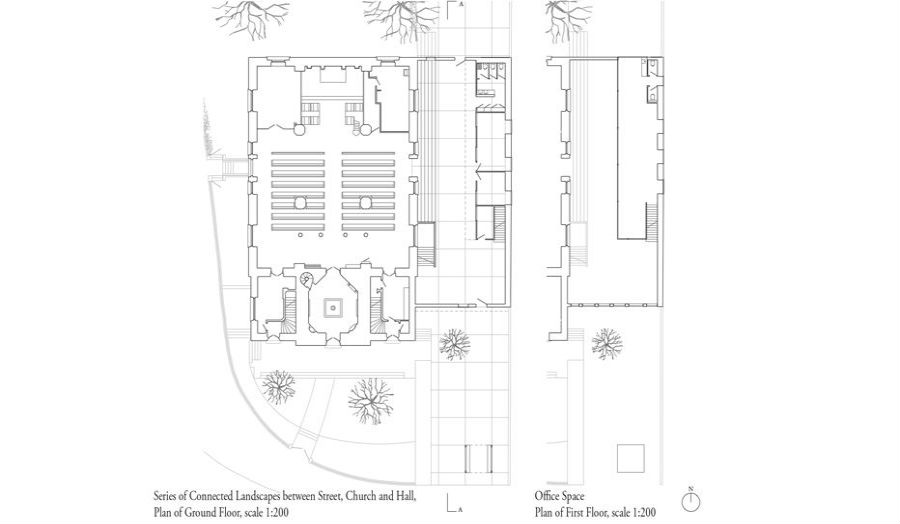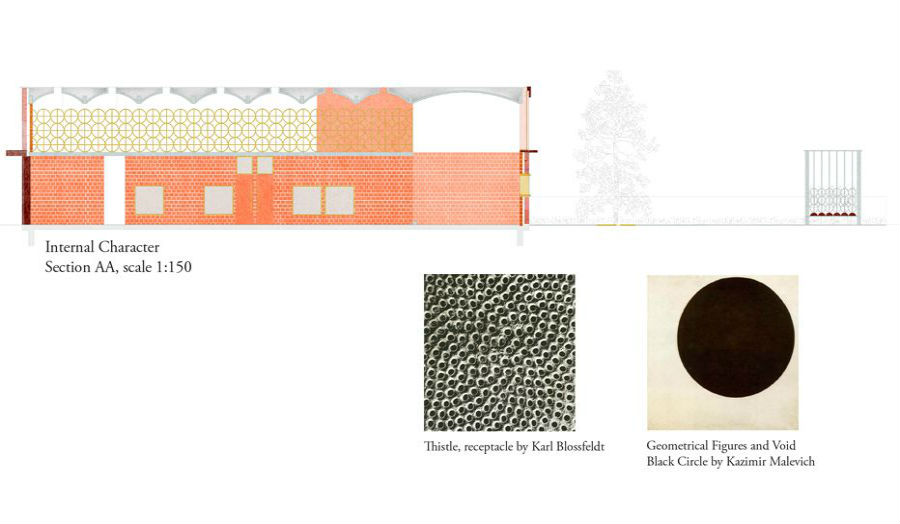 External and internal view