Take a look at our facilities
Campus tours
Our campus tours last approximately 30 to 45 minutes and will give you the opportunity to view our state-of-the-art facilities including our libraries, IT facilities and classrooms.
There are currently three different campuses at London Met. Please see the information below detailing which subject areas are taught at each campus. If you'd like to know where an individual course it taught please refer to the individual course webpage. Some of our courses are delivered by partner colleges. If your course is not delivered at London Met, please contact our enquiries team for advice.
If you wish to speak to an academic tutor during your visit, we recommend attending one of our open days.
Already booked for our next event?
If you're attending an event you will have received confirmation of your booking via email. You may want to consult our frequently asked questions about open days.
Can't attend?
Don't worry, if you're not able to attend any of our forthcoming events, register your interest to be the first to know when we announce future events.
Holloway campus tour information
What's at Holloway?
Touring our Holloway campus is an excellent way to experience London Met. Located around the corner from the famous Emirates Stadium, home to Arsenal FC, and a few minutes away from central London by tube, our Holloway campus is certainly never too far away from the excitement.
You will see:
The largest teaching science lab in Europe
Journalism rooms
Broadcast studio
Courses at Holloway
Social sciences and humanities
Life sciences and computing
Book a campus tour at Holloway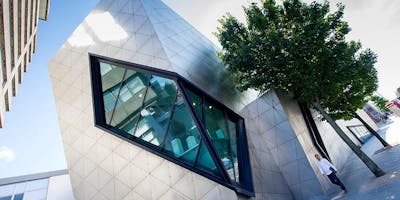 Date
7 Jun 2018
Time
6:00 PM
Venue
Tower Building
166-220 Holloway Road
Touring our Holloway campus* is an excellent way to experience life at London Metropolitan University. One of our student ambassadors will guide you around our state-of-the-art facilities, such as the... more
Moorgate campus tour information
Book a campus tour at Moorgate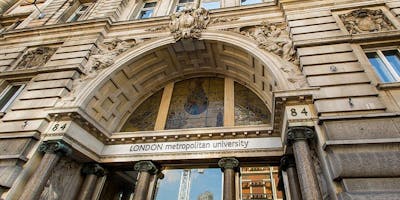 | | |
| --- | --- |
| Date | 7 Jun 2018 |
| Time | 6:00 PM |
| Venue | 84 Moorgate |
These guided student ambassador led campus tours of the Moorgate campus* are a fantastic opportunity to visit our Guildhall School of Business and Law that is currently located in the... more
Book a campus tour at Aldgate
Aldgate tour information
What's at Aldgate?
Aldgate is home to the Sir John Cass School of Art, Architecture and Design and is located in the heart of the creative community in trendy east London.
You will see:
Our wood and metal workshops
TV and recording studio
Metropolitan Works, our digital manufacturing centre
Courses at Aldgate
Art, architecture and design