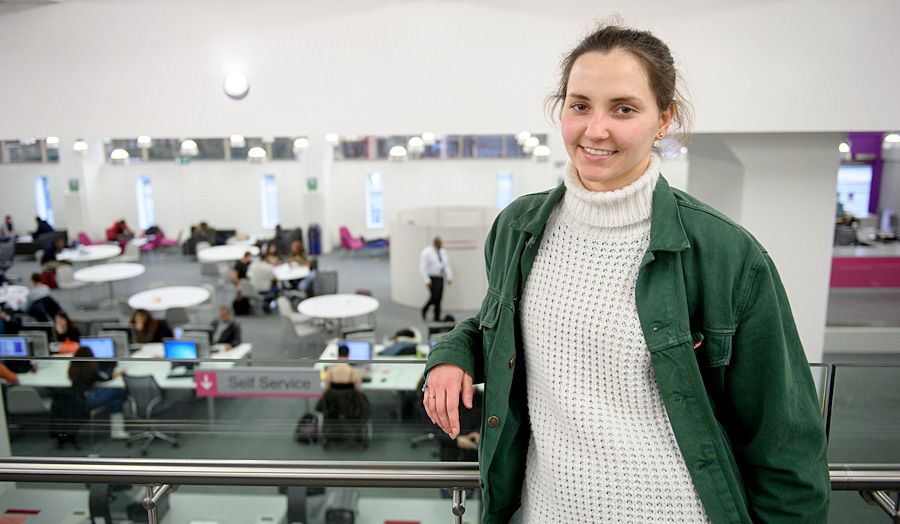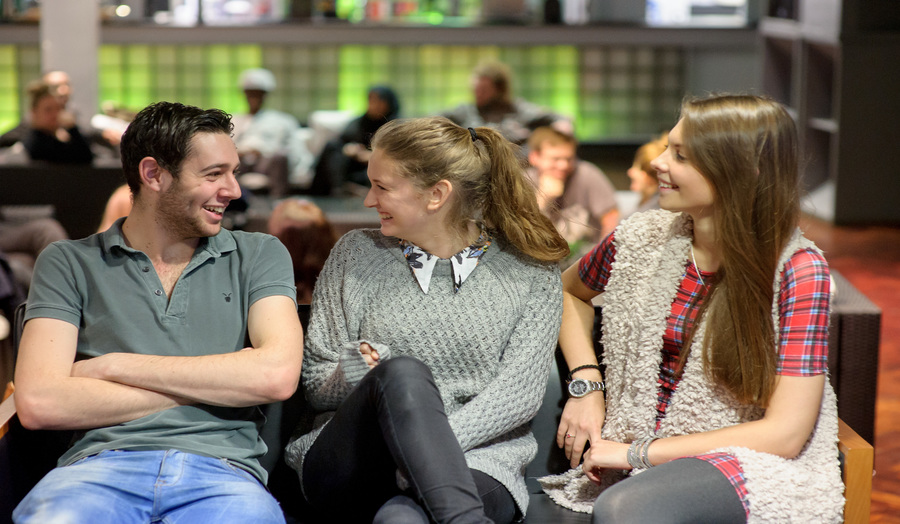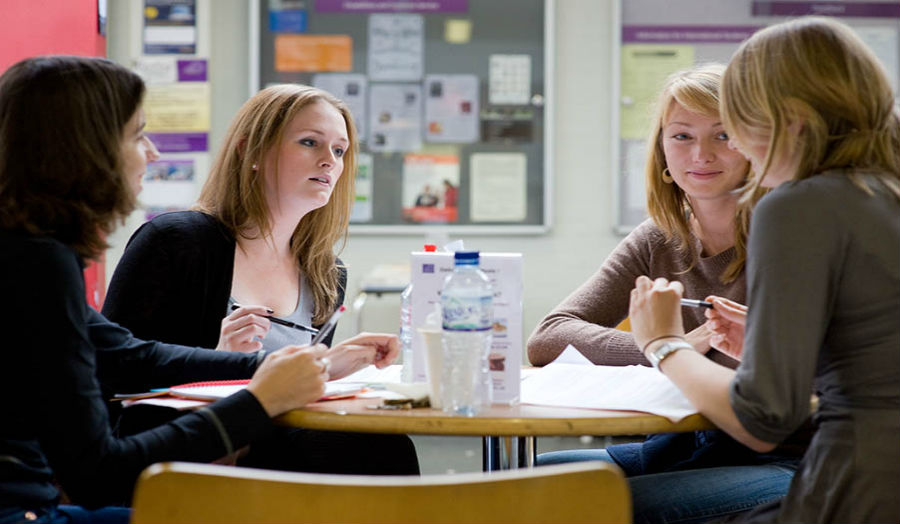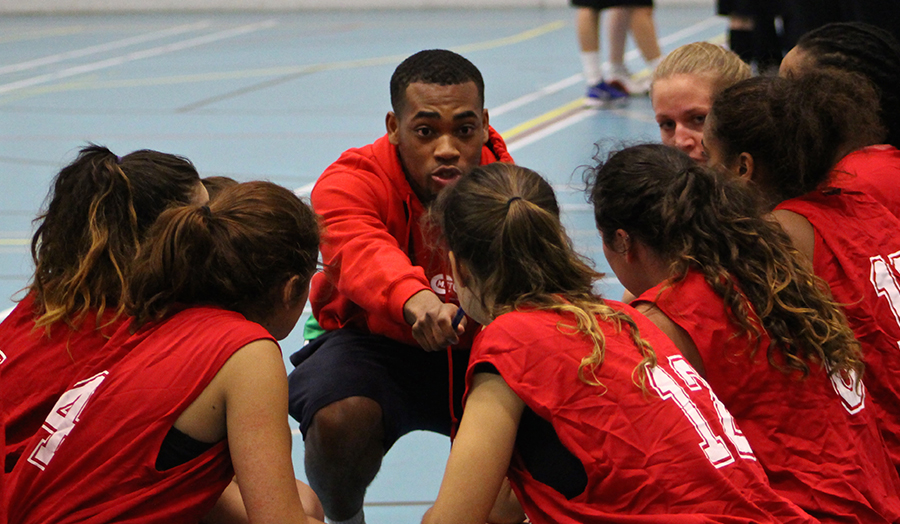 Study, socialise and eat in vibrant spaces
London Met has great places to socialise, eat and study, and we work hard to make sure you have everything you need for your time on campus.
The Rocket
On Holloway Road, The Rocket is our licensed bar and entertainment venue which has Wi-Fi, pool tables, video gaming and board games available. You can also grab a coffee, toasted panini or a snack throughout the day.
In the evenings The Rocket hosts events including our annual summer party and regular club nights, gigs, society activities, movie nights and charity events. Some even take place in our courtyard garden during the warmer months of the year, and we encourage our students to use social media to suggest fun nights that could be hosted at the University. In previous years, we've had special appearances from the likes of Tinie Tempah, Roll Deep, Jodie Connor and Hotsteppa. You can find out what's happening on The Rocket Facebook and Twitter pages.
Clubs and societies
You're encouraged to take part in the clubs and societies hosted by our Students' Union (SU), which runs its own brilliant Verve magazine and Verve radio station, written and hosted by students.
The SU has a large number of sports clubs and societies, and welcomes requests to start a new club that is not yet running. They will support you in this process as much as possible. With such diverse clubs and societies, you'll find all of your interests catered to.
Study areas
You can study in comfort at London Met with access to a wide range of spaces for studying. You'll find cosy sofas nestled off corridors, and in the Holloway Road Graduate Centre. At Moorgate and Aldgate we have refurbished a number of spaces to provide even more comfortable places to socialise with your friends. The libraries, not just centres of knowledge and learning resources, are kitted out with seating and group work areas.
At our Moorgate campus, you can study in our Legal Practice Course (LPC) room with its own special IT facilities for you to use. To enter the room you must be enrolled on the LPC programme and have a London Met ID card.
Cafés and eateries
On our three campuses you'll find a selection of food and drink to keep your brain fuelled in the morning, at lunchtime or before evening classes. Our University has several Costa coffee outlets and a mini-Starbucks, perfect for when you need a coffee, tea, pastry or sandwich. Costa Coffee can be found in the basement area of the Moorgate campus and the ground floor of the Tower Building of the Holloway campus. The Starbucks is in the Learning Centre.
Each campus also has their own caterers who offer deli-style food. This includes The Junction and the Highbury Canteen at our Holloway campus, while at our Aldgate campus artisanal food and refreshments are on offer.
At the Moorgate campus you will also find microwaves in some of our eating areas, allowing you to heat your own food brought in from home. This is helpful when you are on a budget and don't want to spend your money on takeaway food.
"Setting up the Futsal team and playing the first game ever at the University is probably the highlight of my time at London Met so far."
Isaac, founder of the London Met Futsal team
"When I first came to London Met I really wanted to play rugby but unfortunately there was no women's team so I started searching for a team outside the Uni… I then spoke to the SU's Sport and Activities Development Coordinator, Danny, and he suggested I start a team. He helped me get started. Now we have an active team and compete against other universities."
Barbara, women's rugby