PG Architecture Unit 12: Second Life
Unit brief
The American artist and social activist Theaster Gates has talked about his belief that almost everything can have a second life. In his practice, discarded materials, objects, collections and under-occupied buildings are rearranged for alternative purposes. The source and social memory of this material is an important part of its new power. The artist's Dorchester Project, in the depressed area on the south side of central Chicago, involved the salvaging and refurbishment of whole buildings, and nurturing a new economy required for their regeneration. The basic nature of the materials used, and the limited energy required in their transformation, was critical for the project to be an effective alternative to the social and economic forces that brought about the previous decline.
This year the studio will investigate the theme of Second Life, in the context of the design of buildings. Our interest is wider than the theme of Reuse and will address the broader question of a Renewal of our approach to construction, how construction can be less energy-demanding, moving towards a future where buildings are indivisible components of a regenerating ecological system. In recent years the studio has worked with related themes looking for example, at the Transformation of existing buildings (Everything is Transformation eBook), the culture of Metropolitan Parks and short-term buildings, and designing a Permaculture for living and growing food in the countryside (The Garden eBook). The themes are connected by an interest in imagining alternatives to our problematic present, and a renewed relationship between humans and nature.
This year we will visit forests and quarries in Europe to understand more about the source and flow of natural resources through the economy. Our main project will be the design of a timber building for a Housing Collective in South London. The year will have an emphasis on making, and the possibilities of exploring design with large models. We will begin with studying examples of timber buildings, making study models using timber from felled city trees.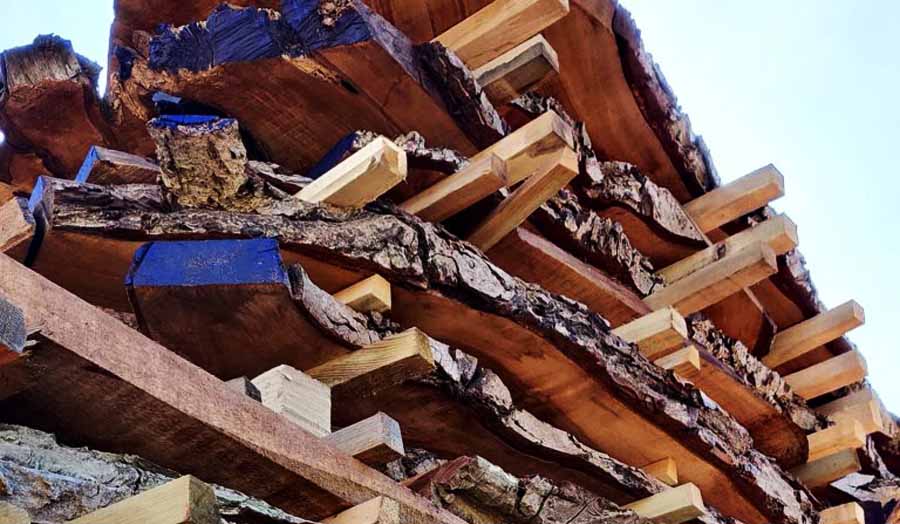 Architecture Postgraduate studios