Studio 10: "Everywhere we remain unfree and chained to technology"
James Payne
"Everywhere we remain unfree and chained to technology"
— Martin Heidegger
This studio is for those who wish to question the role of technology in our lives and investigate the environmental ethics concerning how we relate to – and operate within – the world and each other. This question of technology involves a wider definition than just machines, tools and information technology. The deployment of finite materials and energy is not just conditioned by scientific calculations but by our experiences and the way we construct meaning in our lives.
In 2021, Martijn Doolaard, a dutch graphic designer who had published books on travelling the world by bicycle, decided to buy a pair of dilapidated stone shepherd's huts in the mountains near Turin. Here in the foothills of the Italian Alps he broadcast his own YouTube channel recording his everyday struggles to set up an off-grid dwelling in a wilderness that had been de-populated generations ago. Soon it became an unlikely internet 'hit' – a 'slow TV' meditation expertly produced with dramatic panning aerial drone footage. Using the latest technology to set up and record a very simple way of life, Martijn maintained his work and income remotely. He did not intend to drop out from 'civilisation' but had decided that another way of using the resources available to him was possible – and perhaps even necessary.
Heidegger's concept of the "essence" of technology is a useful way of reconsidering our relationship to the world, not just physically but perceptually. In his essay of 1954, "The Question Concerning Technology," he developed a critique of how materials, resources and technologies are deployed in an instrumental way at the service of a modern society. He termed this "standing in reserve" – measuring everything as a stock of worldly goods to be carelessly spent. Consider the modern management term 'human resources' and what a strange inversion of logic defines a person in this manner.
Another more considered relationship to the world could be unfolded as a deeply experienced process and series of lived and present revelations. "The relationship will be free," states Heidegger, "if it opens our human existence to the essence of technology".
Watch
Suggested reading
Martin Heidegger, The Question Concerning Technology, 1954, English Translation, University of Michigan, 1977
Elle Baez, 'What Technology Reveals', Stanford Rewired, Issue 4, September 2021
Michael Polyani, Amartya Sen, The Tacit Dimension, University of Chicago Press, 1999
Reyner Banham (Illustrated by François Dallegret), A Home is not a House, Art in America, 1965
Inaki Abalos. The Good Life: A Guided Visit to the Houses of Modernity, Editiones Gustavo Gili, 2001
Reyner Banham, The Architecture of The Well-Tempered Environment, University of Chicago Press, 1969
Reyner Banham, Los Angeles, Architecture of Four Ecologies, Harper & Row, 1971Y
Joachim Krausse, Claude Lichtenstein (eds.) Your Private Sky, Buckminster Fuller, Lars Müller Publishers, 1999
Mark Pimlott, Without And Within: Essays on Territory and the Interior, NAI Publishers, 2007 OASE no.64, Landscape and Mass Tourism issue
Alison and Peter Smithson, AS in DS, An Eye on the Road, Delft University Press, 1983 Nick Hayes, The Book of Trespass, Crossing the Lines that Divide Us, Bloomsbury, 2020
Keywords: Phenomenology, Technology, Architecture, Furniture Design, Environmental Ethics, Sustainability, Ecology, Material Science, Thermodynamics, Energy, Lightweight construction, Leisure and Tourism, Lifestyle, Outdoor pursuits,
*
Studio image: James Payne's tent on the shores of a Scottish Loch. Banner: Hans Op de Beeck, Staging Silence (3), video still (detail), 2019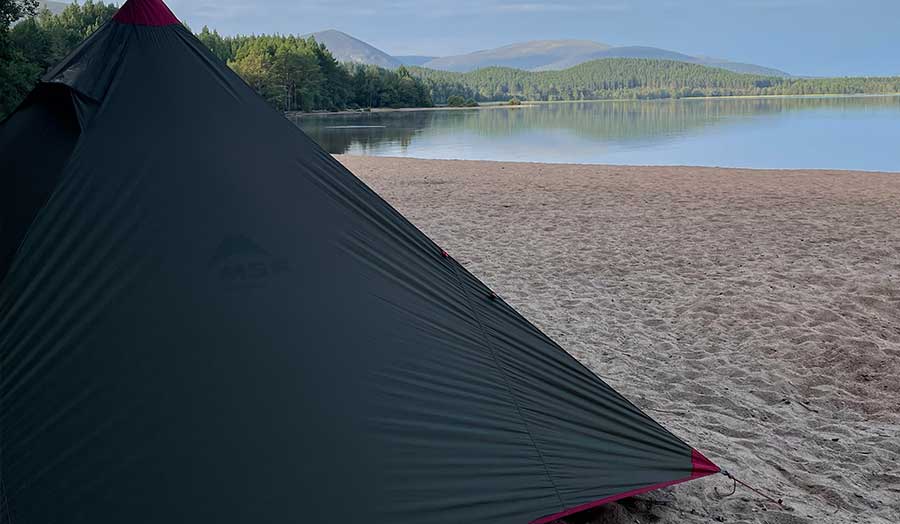 Dissertation Studios 2022–23