Studio 19: The African Interior: Dark Continent to Centrefold
Harriet McKay
This dissertation studio will argue for an idea that much of the rest of the world is ignorant of/ignores. That is the understanding that Africa does design. The vitality and energy around design emanating from many of the continent's 54 countries is something that has largely yet to be recognised in the west/global North. As an introduction to thinking about design across Africa this studio will examine design initiatives at the Southern end of the continent and in South Africa in particular. An element of the extraordinary creativity that can be witnessed in the country is centred on interior design, we will explore this alongside thinking about the country's wider design ambitions and practices.
Beginning with a discussion as to why 'Africa' (as though it were one country) was overlooked by art and design historians and museums the studio will continue on to examine what actually takes place, in terms of design in general, and interior design more specifically at both ends of the African continent, in Morocco and in South Africa.
Students will also be invited to consider and share examples from West and East Africa in order to arrive at the understanding that not only does Africa in fact produce design, but the continent is also interior-design literate.
The autumn taught sessions will consist of visits to London venues, reading (which will be important as preparation to meet designers and group visits), documentary-watching, short individual presentations of dissertation subjects and one-to-one tutorials.
Background Reading
Bhagat, D., (2016), Designs on/in Africa, in Fallan. K., and Lees Maffei, G., Designing Worlds, National Histories in and Age of Globalization, London, Berghahn Books (see attached)
Taukobong, N., (2019), The Real Interior, South Africa, Tracey McDonald Publishers. Watch Nthabi Taukobong speak about the book
*
Studio image: Harriet McKay. Banner: Hans Op de Beeck, Staging Silence (3), video still (detail), 2019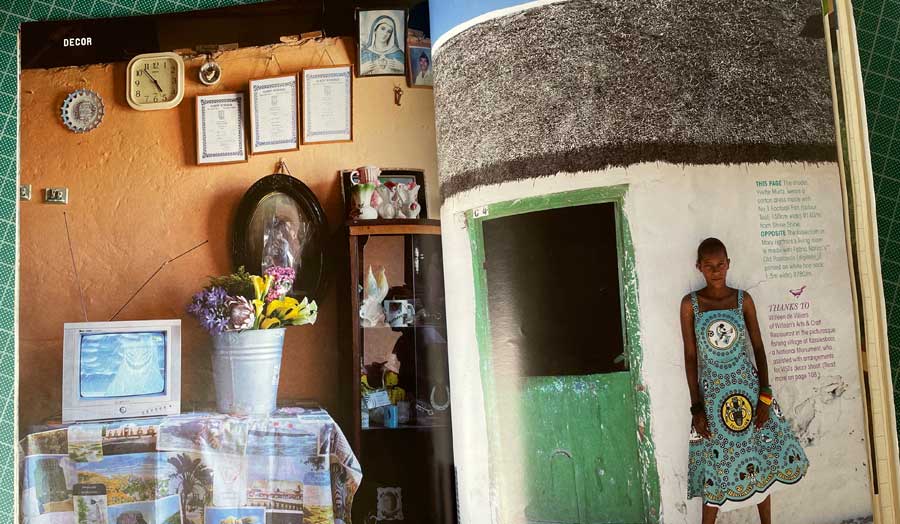 Dissertation Studios 2021–22