Ektoras Arkomanis
Rain has varnished the earth
around the Aniene. Like a voice
of the restless calm, there's a boy
between piles of lime and bricks
scraping a metal wire over a miserable
barrel-top.
The city's periphery shakes
in a havoc of distant trucks, and
the useless day comes to an end.
Useless cicadas intone the silence
in the fiery gloom of twilight.
Pier Paolo Pasolini, The Diaries (1950)
Out of a direct treatment of place, whether subjective or objective, emerges another place. It is neither new, nor fixed in time but it has remained unexplored, scarcely documented — piles of lime and useless cicadas. Its histories, myths and rituals have been supressed and need unearthing and retelling, perhaps through different narrative structures, most likely by a newly found voice.
This studio prescribes:
Descriptions of place based on observation and varied readings
Engagement with the temporal layers of a place and its histories
Unlearning and revising these histories, based on the assumption that they are flawed (biased, inadequate, or at least incomplete)
Reflection on suitable narrative structures, devices and styles for describing place-defining qualities
Readings and references
In preparation you can read these short pieces and think about how to approach place, and about the possibilities and limitations of narrative:
*
Studio image: Paul Klee, Episode at Kairouan, 1920. Banner: Hans Op de Beeck, Staging Silence (3), video still (detail), 2019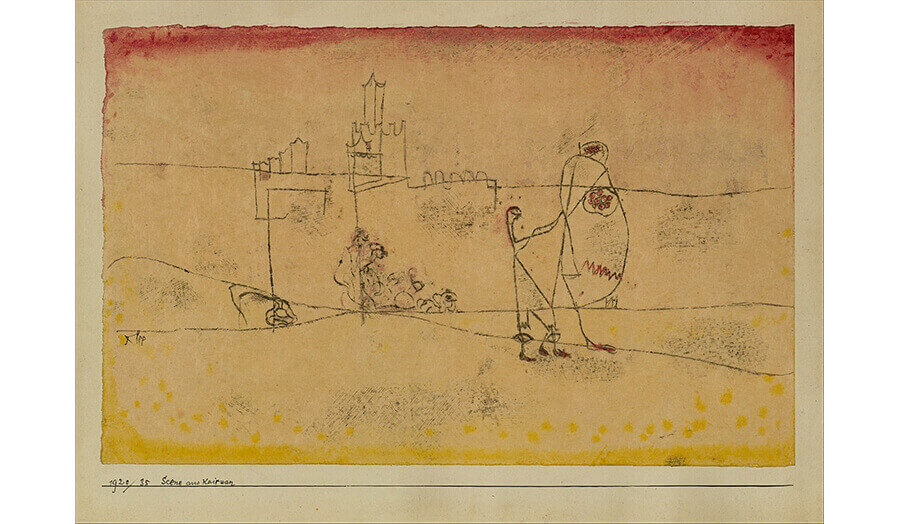 Dissertation Studios 2020–21