Celebration Week 2018 – Project Red: Friday 23 February
Project RED Catwalk Show
The catwalk show, which marks the end to this year's Celebration Week at The Cass, features work from first-year students on The Cass Fashion BA (Hons) degree and will be followed by a drinks reception with staff and students.
The students taking part in Project RED 2018 once again took their inspiration from the red feather used to represent Sir John Cass, the philanthropist after whom the School is named. "According to some, Sir John Cass died suddenly in the middle of signing his will by which his Foundation is still endowed and those present at Founder's Day honour him by wearing a red feather, which has come to represent the blood-stained quill he was using at the time."
Using the red feather and the story of Sir John Cass as a starting point, students were asked to design a collection of 10 red outfits exploring what red means to them – then choose one to create for the catwalk show.
You can see the videos of previous Project RED shows on YouTube below. Undergraduate Film and Photography students from the School, as they did last year for Project RED 2017, will once again take the opportunity to record the show for their portfolios.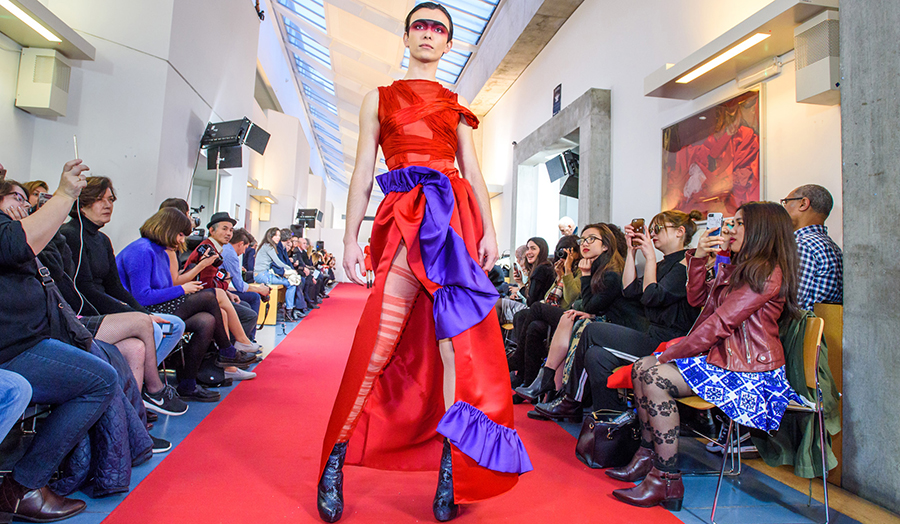 The Cass Fashion Show – Project RED
Celebration Week by weekday presentations