Cass Celebration Week 2017
Celebration Week 2017 will see students, staff and studios across The Cass celebrate and share their work in progress with panels of critics and invited guests.
This event is an opportunity for students from studios and units across The Cass to present their work in progress to external experts as well as to each other. This is done through a packed programme of studio-based crits, screenings, events and pop-up shows.
The programme
Monday 20 February

Fine Art and Photography, 10am-5pm
Music, 2-5pm
Tuesday 21 February
Architecture, 10am-5pm
Animation, 2-5pm
Visual Communication, 10am-5pm
Thursday 23 February
Professional Diploma in Architecture (RIBA 2), 10am-5pm

Conversation Pieces Book Launch, 6pm
Central House, Boulevard (4th floor)
Friday 24 February

Interiors, 10am-1pm
3D and Fashion, 2-5pm
PROJECT RED Fashion Show, 5-7pm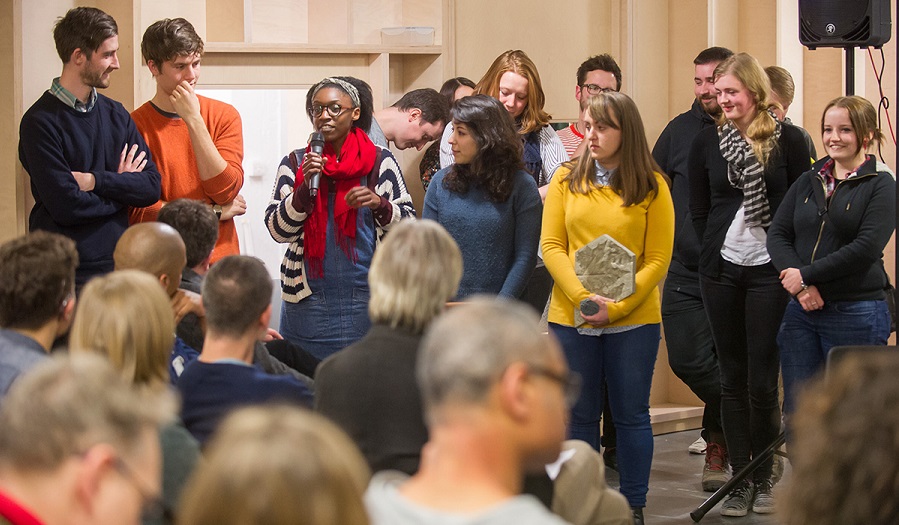 Celebration Week by weekday presentations