Student Works
Kulturhuset, Stockholm by Adam Perkins & Gustaf Hedberg
Housing Tower by Charlotte Chambers
Housing Reservoir by James Bailey
SOL_­ID, a solar powered urban dwelling prototype in Cali, Columbia
Kentish Town West Masterplan by Wayne Blythe
Aerial Ropeway Bungamati by Isobel Chapman
Co-Housing White Post Lane Yard by Karabo Turner
Co-Housing White Post Lane by Oliver Choyce
Flask Alms 3 by Aaron English
Miyato Island Salt Farm and Onsen, by Shenpei Ha (Silver nomination)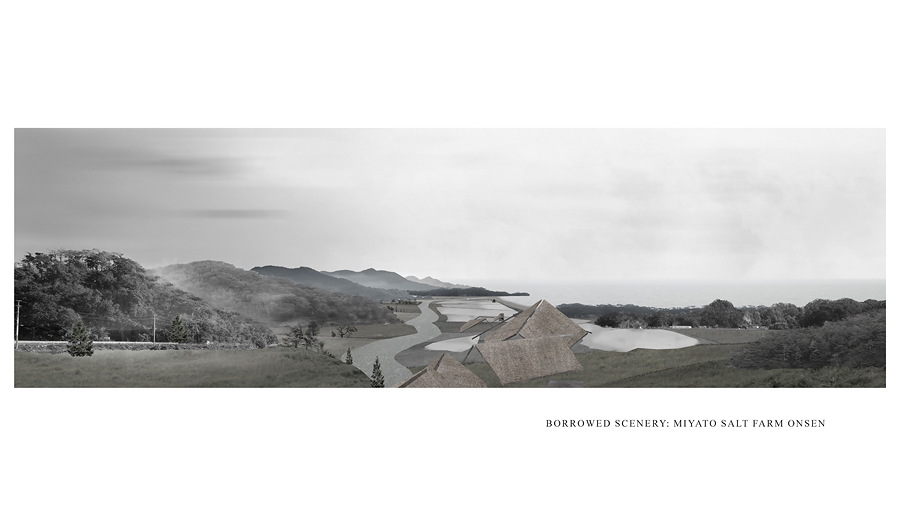 Bonnington Playhouse Model by James Ragonesi
Factory House, Fish Island by Declan Corbett,
Boat House by Johnny Poland and Alborz Bathei
Bexley Cottage College by Martha Rawlinson
Depth in Deptford by Bryony Henson
Intensification by Bryony Henson
Cass Architecture: Postgraduate units
Professional Diploma in Architecture RIBA Part 2 (now Architecture RIBA 2 MArch); Spatial Planning and Urban Design MA (now Architecture and Urbanism MA); Architecture MA
"This year we have fifteen Postgraduate Units, and whilst Studio 3 East is on sabbatical, we welcomed Unit 5 MA Architects and Unit 15 Assemble.

We celebrate that the incredible Assemble won the 2015 Turner Prize as well as being featured in the Architecture Foundation book New Architects 3, together with many alumni of the School of Architecture, alongside many graduates of the School.

We continue to occupy a unique position in the UK architectural educational landscape, in part by engaging a large number of established and emerging practices to teach our units, a number of whom have been winners and runners-up for this year's Building Design and RIBA Awards.

Our postgraduate architecture students are privileged to be taught by such highly regarded practices. We are in turn privileged to have such a committed and talented community of students. Our RIBA 3 course is also well established and recognised for its quality and is enjoying an annual cohort of around 180 new students.

My thanks goes to all staff and students who make up this amazing postgraduate community."

Signy Svalastoga, Head of Cass School of Architecture
Show 2
Friday 24 June – Saturday 2 July
Private view: Thursday 23 June 6.30-10pm
The exhibition will feature work from students on undergraduate and postgraduate architecture courses, including Architecture BA, Architecture MA, Spatial Planning and Urban Design MA (now Architecture and Urbanism MA), and Professional Diploma in Architecture (now Architecture RIBA 2 MArch).
Additional show
From 12 June – 2 July 2016, students from our four foundation/extended degree courses will exhibit their work in the Bank Gallery.
Exhibition details
Private view
Thursday 23 June 6.30pm
Dates
Friday 24 June – Saturday 2 July 2016
Times
Monday – Friday: 10am-7pm
Saturday 25 June: 10am-6pm
Saturday 2 July: 10am-4pm
Sunday: 11am-4pm
Venue
The Cass, Central House
Follow
@TheCassArt
Calais Kids Space by Cass Architectute Unit 4
Related PG Architecture Units
Also exhibiting in Show 2
Related courses in Show 2