MSc Architecture Energy and Sustainability
Course led by Dr Luisa Brotas.
About the show
"The sun never knew how great it was until it hit the side of a building." Louis Kahn
This course provides specialist knowledge in a variety of subjects that are mainstream to low energy design towards truly sustainable development. Particular emphasis is given to state of the art technologies, regulations and important issues towards a green agenda. Practical and theoretical grounding is given in a list of topics that include climate change, sustainability, passive and renewable solutions, energy efficiency, daylight and artificial lighting, visual and thermal comfort of the occupants, indoor air quality and the environmental impact of materials, buildings and the development of sustainable cities. Students acquire skills to promote and design buildings that are aesthetically interesting, low energy and comfortable to the occupants.
Examples presented represent technical studies adopted to substantiate design solutions, proposals for refurbishment a school building and dwellings and the development of new low energy design.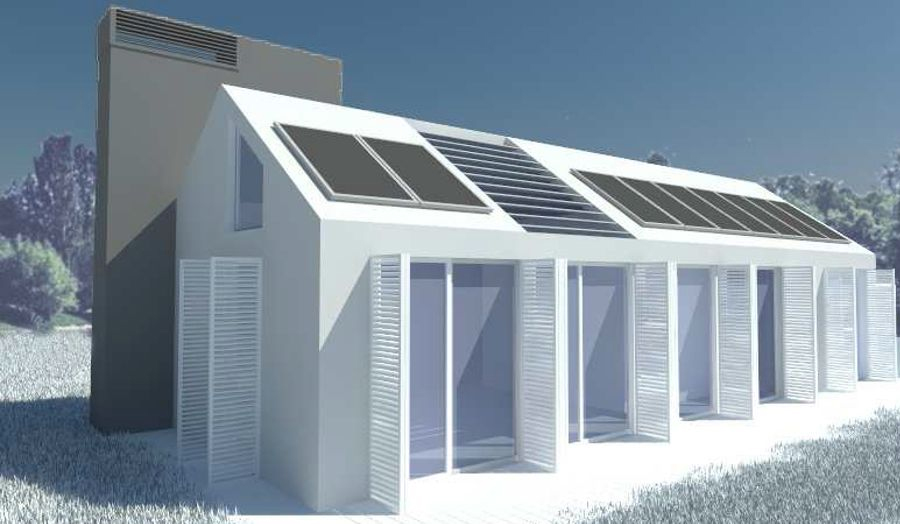 Exhibition details
| | |
| --- | --- |
| P.V. | Tuesday 16 September 2014, 6-10pm |
| Opening | Wed 17 - Sat 20 September 2014 |
| Times | Wed-Fri 10am-7pm, Sat 11am-5pm |
| Venue | Central House |
| Course | Architecture, Energy and Sustainability (MSc) |
Students' work
Péter Bodola - Optimise for passive solar techiniques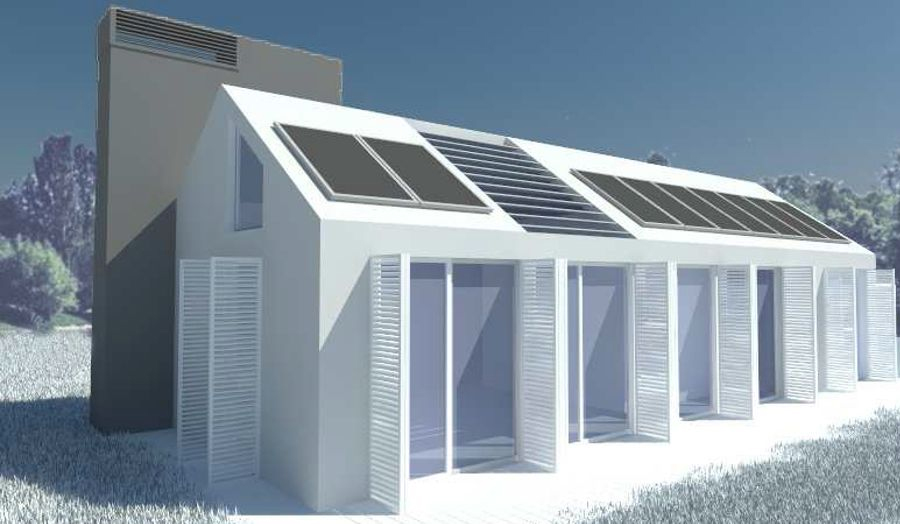 Péter Bodola - Mass studies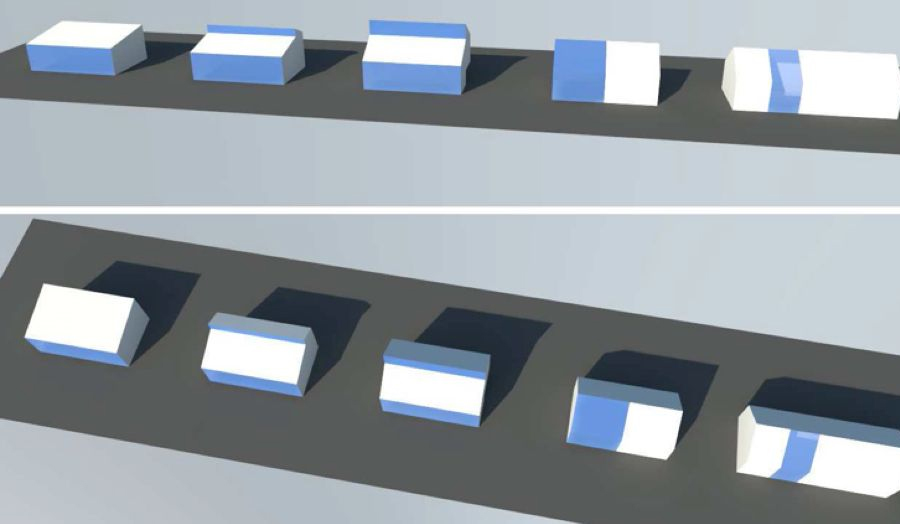 Luis Diaz - Summer solstice facade renderings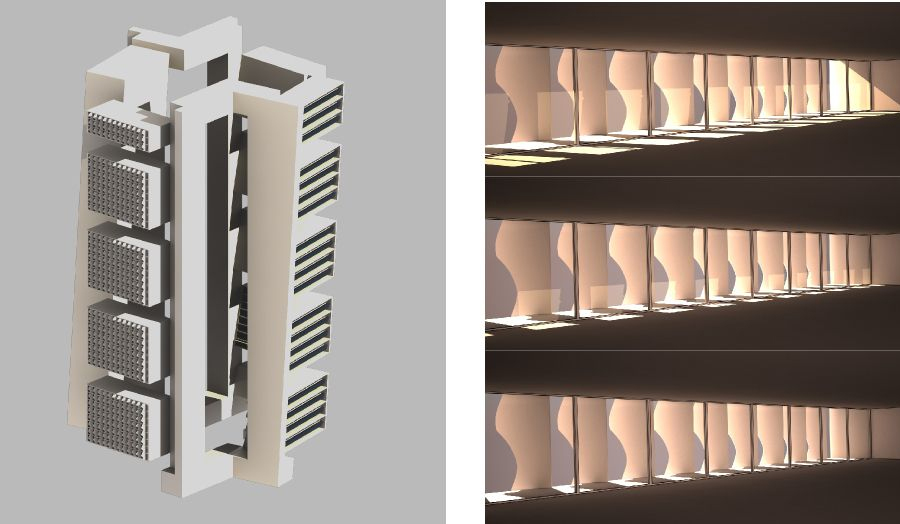 Luis Diaz - Sunlight availability sensitive analysis for different building mass proposals, London
Luis Diaz - Sunpath diagrams with sunlight availability for different orientations, London
Ana Petrovska - Luminance rendering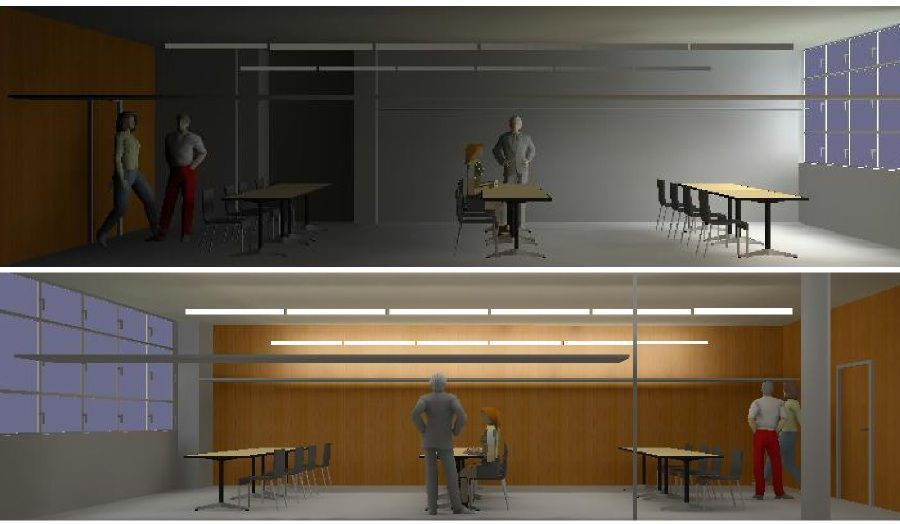 Ana Petrovska - No sky line, section, lecture room
Luis Diaz - Daylight distribution at lecture room
Luis Diaz - Existing lecture room layout and the proposed