About the show
Studio 3 is the Live Projects Studio, exploring new ways of practicing socially engaged architecture and self-initiating unsolicited projects with real partners and clients.
Studio 3 has been working on the deprived Austin Estate in Hayes, West London, in order to re-imagine its civic space: Its new 'Town Hall'.
At the beginning of the year, students have been reenacting 1:1 fragments that make up the civic spaces of a town hall taken from initial case studies towards Austin's re-imagined town hall. The traditional social, spatial and symbolic aspects of town halls have been taken to develop its contemporary meaning for the community residing in the housing estate.
Students organised a series of events and actions. These gave rise to the creation of different clubs and societies, which occupy the re-imagined Town Hall.
The 1:1 fragments and collective events were developed into the overall program of the new civic architecture for the Austin Housing Estate. 2nd year students proposed fragments of joint overall schemes, developing what we call an "Architecture of Multiple Authorship" and discussing the architect's continuing responsibility of their projects in the public realm.
Students explored the use of locally sourced recycled materials mixed with contemporary production methods to develop a contemporary design language of bricolage. Hands-on constructions were made and installed on site to test programmes.
The project was facilitated and supported by Cass Projects, local groups such as Hillingdon Play Association, the Borough Housing Service and Customer Engagement Teams. The Studio successfully applied for funding and is in the process of realizing parts of the proposed schemes.
Exhibition details
| | |
| --- | --- |
| Location | Central House 2nd Floor |
| Course | Architecture BA (Hons) RIBA Part 1 |
| Studio | Studio 3 |
| Cass Projects | Cass Projects |
Students' work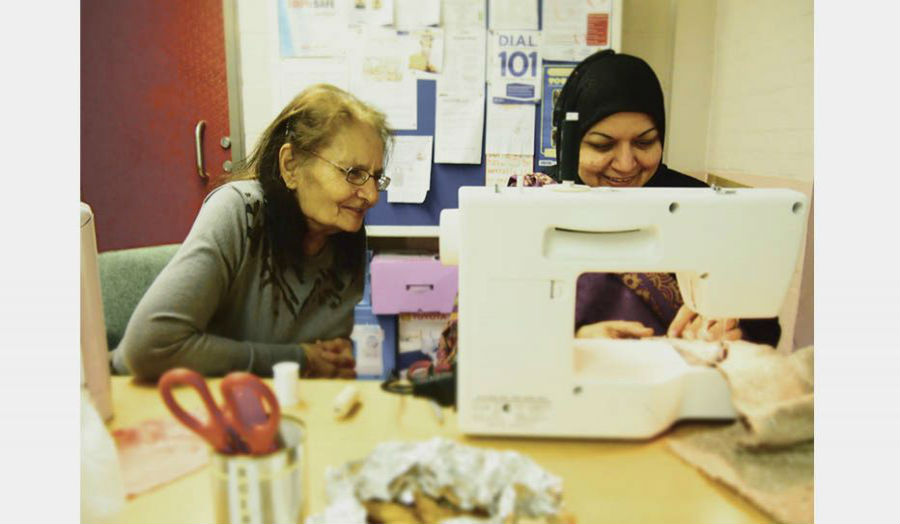 Ania Folejewska & Reham Elwakil
Michael Cielewicz - mobile station
2nd Year students:
Isabella Alexandru
Tayba Al-Saffar
Raoul Aspinall
Caveh Bahreyni Toossi
Jessica Dale
Ivy Dias Coles
Samson Eniola
Elizabeth Fargues
Nuria Garcia Vazquez
Austin Joseph
Soraya Osei-Bonsu
Kittisak Pomnongsan
Eeva Sarlin
Emily Wheeler
3rd Year students:
Michael Cielewicz
Ludovica Cirillo
Reham Elwakil
Ania Folejewska
Deena Gohil
Alasdair Harrison
Susan Kudo
Halil Yorel