Studio led by Charlotte Worthington
We Make Films
The DIY Studio led to the creation of Student led production company WE MAKE FILMS.
Do it yourself or not do at all is an approach, an attitude that gets films made and out there. The media world and its many platforms are hungry for exciting and challenging content and content is 'king'. This studio focuses on delivering and working on projects for film festivals, art galleries, installations, competitions, broadcasters, online, high end live projects and commissions.

Students from 'We Make Films' are offering their creative services in producing; fiction films, documentaries, dramas and music videos to the wider market. Through links forged by their tutors they have been given the opportunity on live projects to produce compelling content and collaborate with major organisations within the UK and Europe. Now they wish to promote their services more broadly
Over the past year the students have worked on a range of live projects . The Bank of England has commissioned 'We Make Films' to curate and capture the current image of the Bank through the staff and their individual stories in short clips that will appear on the Bank of England website. The RSA (Royal Society of Arts) has commissioned the team to create a slate of short documentaries for 'The Samosa' focusing on the relationship between Pakistan and Britain through the eyes of ordinary people. The films may also challenge perceptions of today's Pakistan and provide the basis for constructive cross-cultural dialogue between Britain and Pakistan, Islam and other faiths and traditions. The films include exclusive interviews with Channel 4 Jon Snow, BBC's Almeena Ahmed on how Pakistan is covered in the media, the work of welfare and education groups, arts organisations, women and civil rights activists. Galery On Pinterest.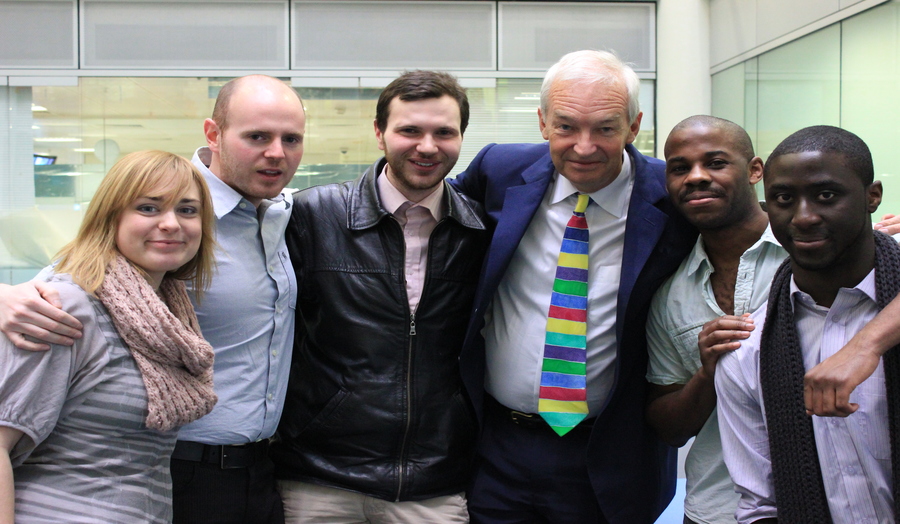 Exhibition details
P.V.
Thursday 13 June 2013, 6-9pm
Opening
Fri 14 - Sun 23 June 2013
Mon-Fri 10am-8pm, Sat 11am-5pm, Sun 11am-4.30pm
Venue
Unit2 Gallery/Forum - Central House
Website
wemakefilms.co.uk
Course
Film & Broadcast Production BA (Hons)
Images
Filming at the Bank of England
Sit Stay Die - Documentary (in production)