Studio led by Charlotte Gorse & Aimee McWilliams
Studio philosophy
Within this studio, students have explored the boundaries of their own creative practice and creative (societal/ self) censorship. Through encouraging an increasingly individualist approach to design practice, students have engaged with the world of fashion, extending how jewellery and textiles contributes to (rather than simply services) the vast fashion-related creative industries.
What is it to be original? How is innovation fostered? Can creativity be nurtured? Should a designer instill or subvert their worldview? Are the fringes of society reflected in practice?
In 2012/13, the studio strategy was:
A love of danger; fearlessness; courageous; individualists; collectivism; principled; equality & solidarity; libertines; without rulers; risk taking, process innovation; participation & experience, research reactions, work & re-work, cross-pollination, bring life to design, challenge everything, conviction in decision.
Project Briefs
'Who Cares?'
London has always been regarded as one of the most inspirational cities in the world with an exciting and thriving youth culture. Experience what makes it so special. Don't be a voyeur, be a participant
'Muse'
Throughout history, creatives have looked to others as their muse, as a source of inspiration. This may be a reflection of your own character, your polar opposite or your vicarious ambition. Understand their needs and desires.
'Industry Project: UNDERGROUND'
Inspired by the ferocity of punk and founded in its aftermath, UNDERGROUND has remained a touchstone with those for whom style is synonymous with intelligence, independence and a rebellious spirit. More recently, UNDERGROUND has been adopted by like-minded couture designers, whose collections have been inspired by its uncompromising style. This season sees the brand expanding into 'ready to wear', creating a womenswear & menswear mainline and accessory range.
'Inside Out'
Now realise your dreams, getting your ideas from the inside/ out, from out of your head into reality. Go back; rework, optimise, refine & realise the potential of your work. Demand more material play, process translation & innovation. Embellish & abstract.
Exhibition details
P.V.
Thursday 13 June 2013, 6-9pm
Opening
Fri 14 - Sun 23 June 2013
Mon-Fri 1am-8pm, Sat 11am-5pm, Sun 11am-4.30pm
Venue
Central House (4th Floor)
Course
Textile Design BA (Hons)
Jewellery & Silversmithing BA (Hons)
Jewellery MA
Fashion & Textiles MA
Images
'Iridescent Phantasm' Fashion Textiles
'Monkey Business' Jewellery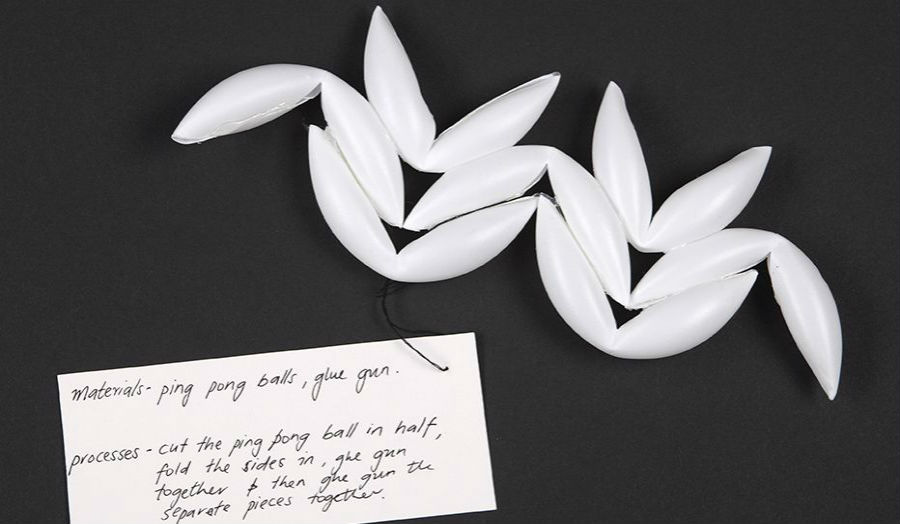 'Beauty in Decay' Textile Print
Anarchy Fashion Studio @TheCassArt Summer Show 2013