About the course
The Architecture degree is your first step towards a professional career in Architecture (RIBA Part I). It offers an outward looking, multifaceted design-based education that on successful completion provides the first stage of a professional qualification in Architecture and typically graduates go on to RIBA Part II and III within the School.
The idea and practice of 'making' are central to the course activities that are gathered under the heading 'duty of care'. This precipitates a socially and environmentally oriented agenda explored through creative design practices.
We complement formal teaching and field work with practical design exploration, enabled through a wealth of technical expertise. The facilities offer excellent digital modelling studios and material, graphic and print workshops at the Spring House, Central House and Commercial Road sites.
The course encompasses a broad view of architecture alongside a close focus on its various forms. Knowledge of traditional and contemporary, of principles and innovation, is delivered by wide range of professional voices. This allows students to position themselves in relation to their own development goals and in relation to a multiplicity of roles in a socially complex industry.
The course is organised around its design studios and project work retains 50% weighting throughout all years. This is an integrated and synthetic form of study that includes skills in design, making, drawing, representation, and increasingly complex forms of analysis, interpretation and execution. The project work is alternately supported, stimulated and challenged by formal programmes of study in technology, history and theory and professional practice. This relationship is reiterated each year and builds progressively beginning with principles and completing with a complex integrated study.
Year 1 topics include:
Design skills, design project, professional practice, history and theory and technology.
Year 2 topics include:
Design skills, design projects, professional practice, history and theory and technology.
Year 3 topics include:
Design development & comprehensive design which includes professional practice, history and theory and technology.
Assessment
The BA (Hons) Architecture course is prescribed by the ARB (Architects' Registration Board) and validated by the RIBA (Royal Institute of British Architects). These professional bodies set out
'General Criteria' within the 'Prescription of Qualifications', and on successful completion of the course exemption from Part 1 will be awarded.
The professional qualification is output oriented and emphasizes the quality of achievement and demonstration of competence in the portfolio of project work.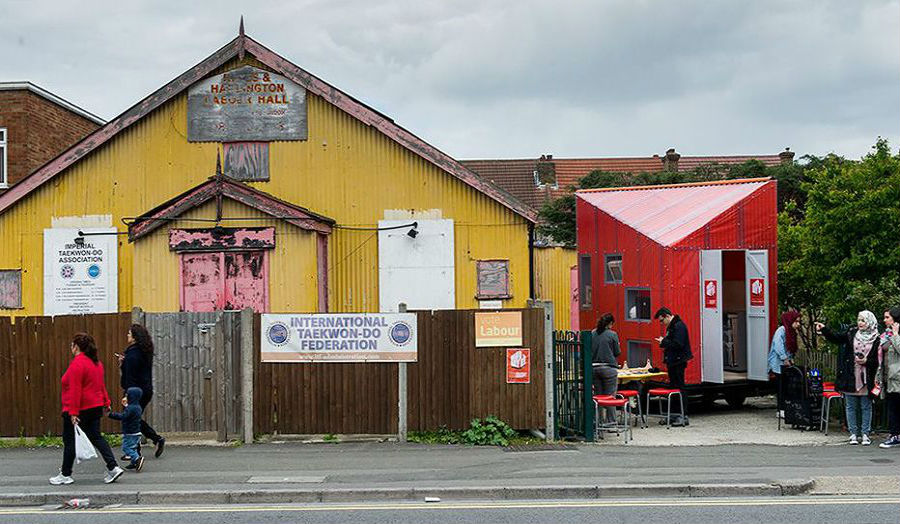 Exhibition details
P.V.
Tuesday 25 June, 6.30pm-10pm
Opening
Wed 26 June - Fri 5 July
Mon-Fri 10am-7pm, Sat 11am-5pm
Venue
Spring House (Ground Floor)
Course
Architecture BA (Hons) RIBA Part 1
Level 3 Studio tutors:
Aleks Catina
Inigo Minns
Rute Fereirra
Level 4 Studio tutors:
Sabine Storp
Pascal Bronner
Tom Hillier
Pedro Gil
Gonzalo Coello de Portugal
Tania Lopez-Winkler
Zoe Berman
Holly Lewis
Chi Roberts
Level 5&6 Studios:
2 MATRIX: Freddie Phillipson & Lucy Pritchard
3 EDIBLE LONDON: Sandra Denicke-Polcher & Torange Khonsari
4 THE PECKHAM EXPERIMENT: Cottrell & Vermeulen Architecture
5 IMMANENCE: Nina Lundvall & James Payne
6 THEATRUM MUNDI: Jane McAllister & Gareth Stokes
7 QUESTION OF CIVIC: Bob Barnes & Bo Tang
8 AIRPORT CITY: William Haggard & Josh Carver
9 LIVING ROOMS: Pie Architecture