MA Spatial Planning and Urban Design - The Industrial City
About the show
A study of life in seven industrial places across London.
This year MA SPUD students uncovered the life of strategical industrial areas in London. Following an introductory study of industrial spaces in East London, they spent two weeks in Moscow and St. Petersburg investigating industry of a different scale and type, within a different political and social context. Spending time with the MARCH school in Moscow, the students explored the history of planning and development in the cities and compared them the London context.
In London, each student immersed themselves within an industrial location; investigating the people, places, structures, urban realm, social life, economic activity, histories and cultures of their areas. Observing, collating, responding and proposing are the behaviours that are demanded, encouraged and nurtured throughout their studies.
Alongside their industrial investigations, lectures in Planning History and Theory, Practice and Project Case Studies, Urban governance, Development Economics and Research for Planning and Urban Design were given, and exposure to the theories and realities of practice were discussed in detail. Outputs from these modules included essays, photos studies, reports and debates.
In response to their observations, student proposals included an industrial hub for new businesses in the Lower Lea Valley, an industrial design guide for sites in Hayes and Cricklewood, a rejuvenated industrial building and public space for a relocated market, and several projects that encourage a more generous and beneficial relationship between industrial and residential edges.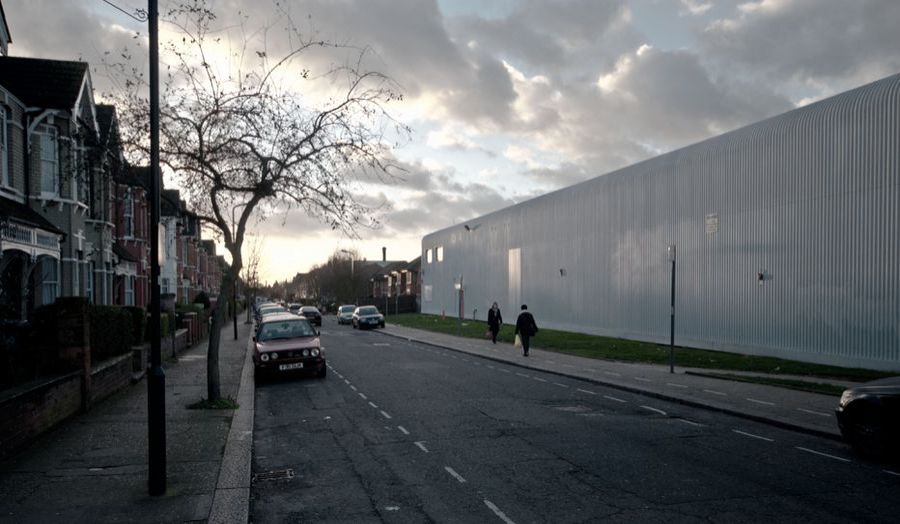 Exhibition details
P.V.
Tuesday 25 June 2013, 6.30-10pm
Opening
Wed 26 June - Fri 5 July 2013
Mon-Fri 10am-7pm, Sat 11am-5pm
Venue
Spring House (Ground Floor)
Courses
Spatial Planning and Urban Design (MA)
Professional Diploma in Architecture RIBA Part 2
Images
Sidcup spread by James Goldberg
Historic industry and manufacturing in London by Hannah Martin
Strategic industrial land in London and Moscow MA SPUD group image
London / Moscow comparison by Matt Hopkins
Lighting up industrial sites by Hannah Martin
Public and private green space in Sidcup
Industrial edges by Sally Gray
Strategy for industry in the Lower Lea Valley by Sophie Palmer
New hubs of industrial activity and routes by Sophie Palmer
Redesigning an industrial shed by Sophie Wallace
Reinventing the face of local industry by Hannah Martin
Reconnecting residential, employment and leisure space
Blackhorse Lane by Sally Gray
Modifications to Ford Stamping Plant by Zakiya Umer
Cricklewood relinked by Matt Hopkins
New public realm and activity for Ford Stamping Plant by Zakiya Umer
Recording industrial businesses in Dagenham Dock by Zakiya Umer
A strategy to improve Sidcup by James Goldberg
Industrial start up hub, West Ham by Sophie Palmer