BA (Hons) Music Technology (Sound For Media) Degree Show
BA (Hons) Music Technology (Sound for Media)
The BA (Music Technology (Sound for Media) is represented in The Cass Summershow 2012 with different approaches in which sound and media work together to produce a work of art.
Endre Mavrak (year 2) presents and interactive installation, which requires the user to make some noise in order to interact with the program, producing different visual effects as a result.
In Alice Baird's (year 2) poetical Sound in colour, the student has created an interactive installation, in which the sound from a song or produced by visitors (using a microphone) is represented in visual images in 2D and 3D.
In Walter Paessler's (year 2) Stasi 2.0 installation, there is a political connotation in which he experiments with the idea of using pubic surveillance data for artistic creation by tracking the movements of ants trapped within an spacious container environment, with a camera and translating the movements of the ants into sound: the result is a dramatic soundscape in quadrophonic sound.
In the interactive film with quadraphonic surround sound by Matthew Perryman and Akos Sparer (year 3), he film has been shot from four different angles and the visitor is able to watch the film from any angle, to zoom in to certain areas of the film, which will also zoom into the audio. The film is controlled by placing coloured counters in front of a web cam. Both students have shot the scenes, recorded the sound and programmed the interactive installation.
The film EXTREME SPORTS is a kind of documentary film of such sports, with a 5.1 surround sound mix, for which students Ben Dixon and Chris Dunford (3rd year) planned the storyboard, shot the scenes and made the sound and the entire video editing as well as the 5.1 surround sound mix.
There are also other projects, also in the form of videofilms, which show the ability of students of the course at honours level in sound design and video shooting/editing: some of these projects are the remake of the entire sound of given/coomercial films, some others, are own creations, all of the in 5.1 surround sound.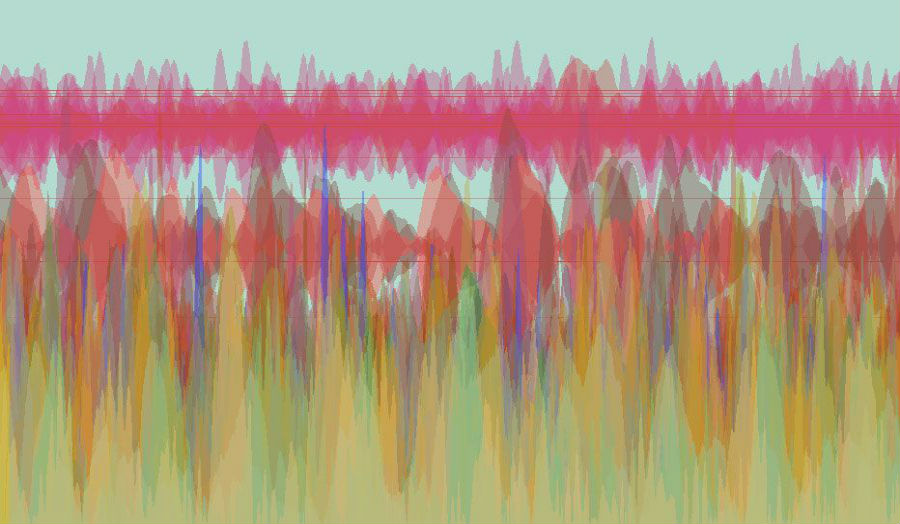 Exhibition details
| | |
| --- | --- |
| Opening days | Wednesday 13 - Sunday 17 June 2012 |
| Opening times | Mon-Fri 10am-8pm, Sat 11am-5pm, Sun 11am-4.30pm |
Images
Matthew Perryman and Akos Sparer