BA (Hons) Furniture and Product Design Degree Show
The BA (Hons) Furniture and Product Design course presents creative, relevant and socially responsible projects evolving from personally defined territories of investigation and in response to competition briefs from such companies and organisations as the Royal Society of Arts, Dyson and Braun.
Student proposals encompass a broad spectrum of social and cultural design contexts. There are thoughtful responses to social issues, such as in the form of product design for medicine - a contemporary Gladstone bag for developing countries - and in consideration of more personal issues, such as product addressing user discomfort from use of ECG medical electrodes. Issues of sustainability are explored in the manufacture of product from waste materials infused with mushroom spores (mycelium) through to a new application for English bullrush in seating.
Education is identified as a context for exploring sound in support of literacy, and in seeking to maintain teenagers' interest in 3D design through low-tech learning-centred manufacturing machines. Other outcomes, responding to opportunities for public space, involve a poetic look at tourism in London and the arena of flexible pop-up retail solutions. Objects for the domestic environment investigate craft in the 21st century, including its relationship to new technologies, expressed in the form of a broomstick DIY product build system and an articulating home office desk kit made entirely through CNC machine cutting.
All students benefit from our amazing production capacity at the Cass. The course is supported by high quality workshop and digital manufacturing facilities, enabling all projects to be fully realised in 3D rather than as a graphic only presentations. We emphasise making as an essential part of the thinking process with some projects relying heavily on experiments with craft and material. This year there are objects that investigate the physical attributes of material, such as the play blanket with its own integral structure, and the shock cord elasticated table and bench.
Students from last year's cohort are already on their way to realising their creative ambitions, having exhibited in Milan, Clerkenwell Design week and are now poised for London Design Week. This years cohort looks set to follow closely on their heels.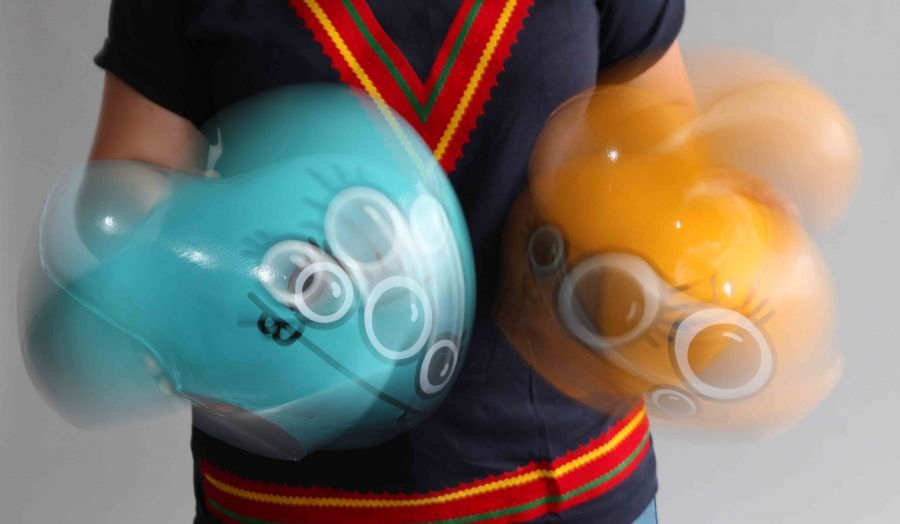 Exhibition details
| | |
| --- | --- |
| Private view | Thursday 21 June 2012, 6pm-10pm |
| Opening days | Friday 22 - Saturday 30 June 2012 |
| Opening times | Mon-Fri 10am-8pm, Sat 11am-5pm, Sun 11am-4.30pm |
| Venue | Central House (Ground and Second Floor) |
Images
Team Building Chair
Video by Ohman Kwon
Doctor's Vest Video
By Neagu Doina