About this event
This series of talks and workshops are to develop emerging research on the topic of cultural commons and how their deployment and development can address social and planetary justice.
Economy for Common Good
Tuesday 13 July 2021, 5.00pm to 6.30pm
Economy for the Common Good (ECG) is a global social movement with a new sustainable economic model that benefits society at large, the planet and future generations. ECG has developed tools based on values that uphold human and planetary thriving and strategies to bring them into all aspects of our lives. Throughout Europe, South America and now Africa, organisations, municipalities and communities are applying ECG's tools to achieve profound and far-reaching change.
Bridget Knapper is one of the founding Directors of Economy for the Common Good UK CIC. She is also a member of the International ECG Management Team with responsibility for strategy and external communications. Bridget is an expert in strategic communication. She is a change agent deeply committed to social justice and sustainability. As a company director and consultant she has experience of working in both the private and public sector. Bridget has extensive experience of working with clients in the UK, with companies, government, education, non-profit and arts organisations.
Sandra White is a Director of Economy for the Common Good UK CIC, bringing to her role a background in cultural change within diversity and inclusion. Sandra developed her own mentoring model for corporations, schools and government departments. This model gained Cabinet Office recognition, and a programme which she co-designed with her business partner Linbert Spencer. This work gained a government training award in 2004. In 2019, she developed a quality assurance framework with The Centre for Inclusive Leadership.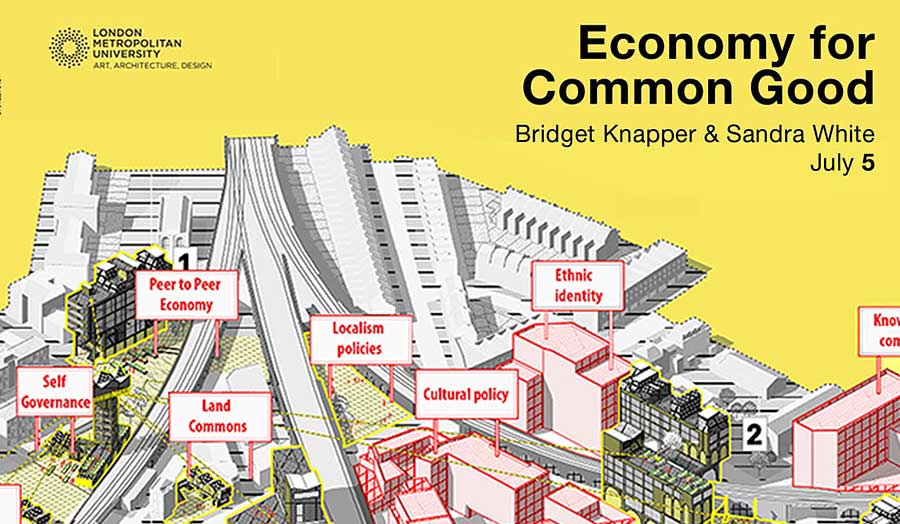 Economy for the Common Good
Economy for the Common Good is part of a series of talks and workshops on the topic of Cultural Commons.