Ruzanna is the Head of the Criminology and Sociology leading the strategic development of the area. Ruzanna joined London Metropolitan University in 2006, as Principal Lecturer in Health and Social Care. Ruzanna completed her PhD while working as a research officer at Imperial College London. Prior to her employment with Imperial College London, she was working as an Operations Analyst at the World Bank for five years.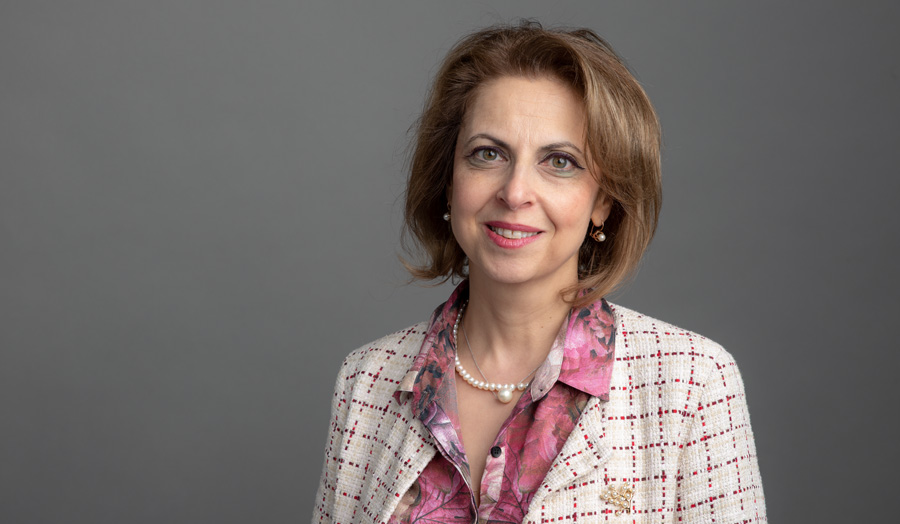 Ruzanna Gevorgyan
Ruzanna has almost 15 years of experience in the following areas:
public health
health systems reforms
health care services management
health planning
policy development
quality assurance
project evaluation
health system research
health insurance
health system rationalisation
hospital management
health resource management and planning
health advocacy
Ruzanna joined London Metropolitan University in May 2006, as Principal Lecturer in Health and Social Care. Over the last 12 years, she has provided leadership in developing primary health and social care education, practice and research, leading to quality enhancement by monitoring, supervising and supporting specialist staff and external partners. She has also liaised with funders and professional bodies such as the State Health Agency, the National Health Service and Trusts to enhance and maintain quality standards of professional programmes leading to accredited awards.
In addition, Ruzanna has contributed to managing professional programmes ensuring professional standards and strengthening of partnership with commissioners. She also supports research activities across the department on public health and community care issues.
Ruzanna has worked on various consultancy projects around the world including the United Kingdom, Caucasus, Russian Federation, Africa, Countries of eastern Europe and the Central Asian region.
Ruzanna has conducted research in the following:
Tackling the acute shortage of donors on the NHS Organ Donation Register (ODR) from South Asian and Black communities in England
The Victims of Violence crime reduction and victim support project A&E and maternity departments in North London
Collaborative projects with the University of Western Cape (South Africa) on the development of distance-learning materials for public health and health management courses
A collaborative project with New York University on obesity policy
Stakeholder analysis and policy development through advocacy in HIV/AIDS issues in the Russian Federation (Russian Federation Ministry of Health/United Kingdom Department for International Development knowledge programme)
Health financing and primary health care development (The World Bank)
Social sector reforms in health, education and social protection (The World Bank)
Health financing in Georgia and Armenia (Toegepast Natuurwetenschappelijk Onderzoek (TNO) prevention and health, The Netherlands)
Evaluation of revolving drug fund (OXFAM)
Capacity building in social transition (Catholic Relief Services and the United States Agency for International Development)
Training of nurses and midwives on nutrition, child growth monitoring (Children's' Aid Direct/United Kingdom)
Training of nurses in sick and healthy child monitoring (AmeriCare/United States of America)
Health insurance mechanisms (Nationwide Financial, Blue Cross/Blue Shield Insurance Companies)
Health care financing and provider payment mechanisms (State Health Agency, Armenia); quality assurance (Armenia Ministry of Health)
The national survey of diarrhoeal and air diseases and breastfeeding (UNICEF)
Ruzanna is also a member of United Kingdom's public health teaching network, she holds a public health academic contract with public health England, contributing to the enhancement of research, learning and knowledge transfer in public health education and practice.
Ruzanna previously had Honorary contracts with Imperial College London (2011-2015) and the Islington NHS Trust (2010-2011).
Dr Ruzanna Gevorgyan
Head of Criminology and Sociology
E: r.gevorgyan@londonmet.ac.uk