Peter studied for his first degree at Cardiff University and for his doctorate at the University of Hull. He joined the University in 1993 having taught Politics at the University of Hull 1989-93, and Economics at Humberside University Business School 1992-93.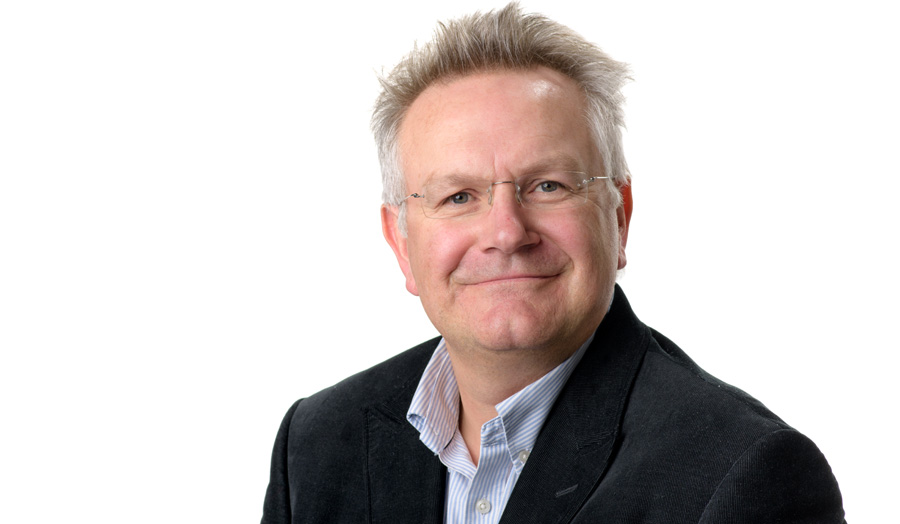 Peter Laugharne
Biography
Academic experience
Peter was a visiting lecturer in political science at the University of Delaware between 1994 and 2006 and also at Florida State University from 2003 to 2005. He has also taught public policy at the Isle of Man International Business School. He was a member of the Court of City University, London from 1994 to 2002. He has acted as a Quality Assurance Agency for Higher Education Subject Specialist Reviewer in Politics, examining the performance of politics departments in a number of UK universities. Peter is a long-standing member of the UK Political Studies Association.
Public service
From 1994 to 2006 Peter made an active contribution to public service as an elected councillor in the London Borough of Redbridge. Amongst other things, he was Deputy Leader of the Council; Chair of the Environment Committee; and Cabinet Member for Regeneration. In the latter role, he initiated the successful Progressive Ilford project: the strategic redevelopment of one of London's top ten urban centres. He was a member of the London Fire and Civil Defence Authority between 1994 and 2000, and chaired its executive. He has also been a member of the Board of the Thames Gateway London Partnership of local authorities, responsible for the strategic regeneration of east London, north and south of the river Thames.
Directorships
He has been a director of several companies including Business Link London East Ltd, Futures – the London East Careers Service Company; Ilford Town Centre Management Ltd and the Greater London Employers Association Ltd. He also chaired the Ilford Town Centre Partnership of private, public and voluntary sector organisations.
Teaching and interests
Peter teaches on the following modules:
Governance and Public Policy
Comparative Politics
Politics and International Relations: Work-Based Learning
Project 1 Semester
Project 1 Year
Placement 1 Year
Modern British Politics
He also lectures on politics and government and approaches to international relations and foreign policy. Peter is the politics and international relations co-ordinator for undergraduate placements, projects and work-based learning.
Research interests and supervision
Peter's research supervision interests include British politics, comparative politics, legislative studies, public policy and management, and twentieth-century British political history. He is currently conducting research on the Economic Advisers to the House of Commons Treasury Committee under the Thatcher Government, an important period when there was a paradigm shift in the thinking on political economy in the British government. This has relevance to a number of modules that he teaches.
Peter has supervised several PhD students to completion – most recently on UK Civil Defence Policy, and many master's students. He has acted as an examiner for doctorates on subjects including:
Monarchy in The Democratic Age: The Head of State Debate in Britain: A Constitutional and Comparative Analysis
The Third Way: The British Labour Party and the Social Democratic Party of Germany
Globalisation and Democratisation
British Political Parties
Publications
Authored
Parliament and Specialist Advice (Editor), Aneurin Bevan – A Parliamentary Odyssey: Volume I, Speeches at Westminster 1929-1944.
The Evolution of Specialist Advice to Select Committees of the House of Commons in the Twentieth Century, Parliamentary History (Editor), Aneurin Bevan – A Parliamentary Odyssey: Volume II, Speeches at Westminster 1945-1960.
Parliament and Public Finance: The Treasury Select Committee Process 1979-1990.
Change in Parliament, in J Fisher, D Denver and J Benyon (eds.) Central Debates in British Politics. (Editor) Aneurin Bevan – A Parliamentary Odyssey: Volumes I and II, Speeches at Westminster 1929-1960.
The Treasury and Civil Service Select Committee During the Thatcher Administration, Parliamentary History.
Peter has also contributed numerous articles in the World Book Encyclopedia.
Available for
Peter's broadcast, print and electronic media contributions include:
BBC Newsnight
Sky TV News
Bloomberg Media
De Standard, Belgium
Mainichi newspapers, Japan
New York Daily News
New York Post
Contact Peter
Dr Peter J Laugharne
Senior Lecturer in Politics and International Relations
E: p.laugharne@londonmet.ac.uk