Peter received a bachelor's of Architecture degree from the Cooper Union for the Advancement of Science and Art, a master's in Design Studies in the history and theory of architecture from Harvard University and studied economics and political economy at the Graduate Faculty at the New School for Social Research.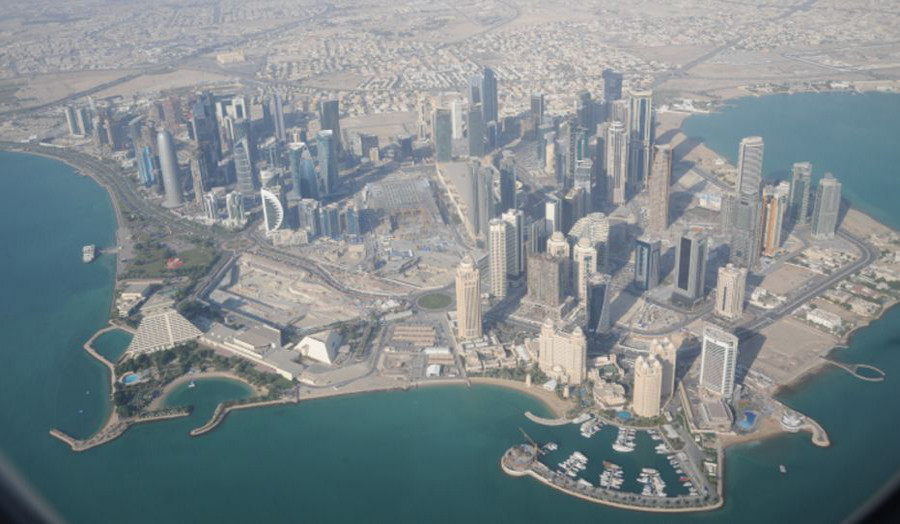 Peter Chomowicz
Biography
Chomowicz began his career in New York City as a practicing architect eventually establishing his own firm, specializing in linking business strategy with spatial design. His clients include General Motors, Amgen Life Sciences, the University of California at Berkeley, the United Nations, and AIG.
Throughout his professional career Chomowicz has maintained an equal footing in design education and professional practice, with teaching and administrative positions at the University of Florida, Catholic University of America, the Cooper Union and the Maryland Institute College of Art. Chomowicz's research focuses on the ancient origins of architecture and urban planning in the Middle East and its relationship to current building schemes. He has been the head architect on a number of archaeological excavations throughout the region.
Publications
PhD Research:
Thesis title
The Urban Imaginary: A Modern Middle Eastern Monarchy Makes a Metropolis
Doha is a city of enormous wealth, few nationals, monarchic leadership, and endless possibilities. It could become almost anything it wishes. Why, then, did it choose to become what it is? Why does it choose to involve itself in the political affairs, and urban skylines of so many distant cities? What is it about the city as image that guides the Emir's development plans and how do Doha's inhabitants actually use and experience their city?
Abstract
This project examines the rise of the modern monarchic city in the Arabian Gulf. It views the phenomenon of a newly created, rapidly expanding metropolis from two perspectives, as both fact and symbol. From one angle the city is a multidimensional demographic, economic, and architectural fact; from another view it is a powerful political symbol. I shall argue that both aspects are needed to understand the unique features of any modern, urban topology, particularly one with a rigid pre-intentional form of spatiality. The result is an analytic space of communicative references; representations and experiences that chart the reciprocal relationships between architecture and image, experience and intention, fact and symbol.
Contact
Research Portfolio