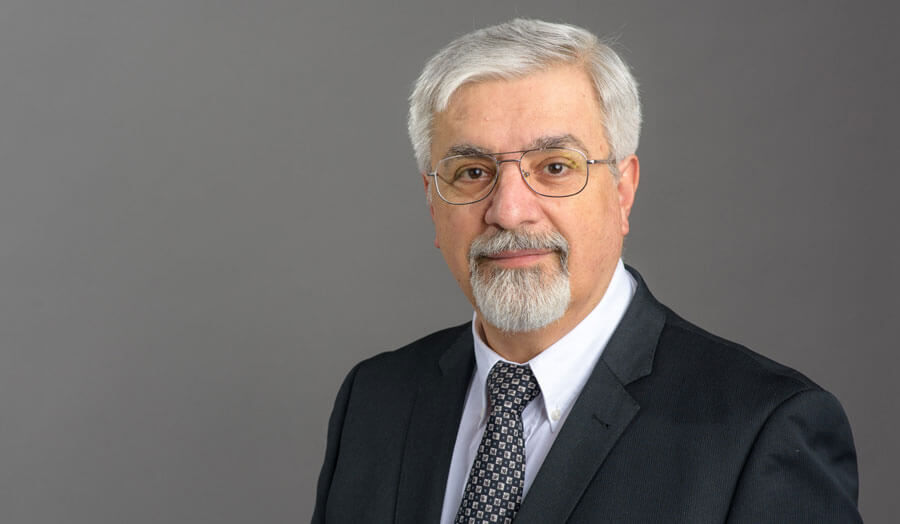 Biography
Muhittin Onadim is a Senior Lecturer at London Met and has academic qualifications in teaching and learning in Higher Education. His Master of Philosophy thesis was based on the design and performance evaluation of high resolution CCD scanning camera. He also holds a BSc in Applied Physics.
Research interests
Muhittin Onadim has expertise in embedded microprocessor system design and development, software development for embedded applications, image and video processing systems and digital cameras and image acquisition. He is a member of the
Centre for Communications Technology
research group at London Met.
Teaching
Muhittin Onadim is a Senior Lecturer with over 30 years of experience in microprocessor based embedded systems within the School of Computing and Digital Media. Over the years he taught modules such as microprocessor systems, electronic circuit design and development, embedded systems, data acquisition and interfacing. He has held course leaderships for the former Digital Communications Networks MSc, Mobile and Satellite Communications MSc and Embedded Systems MEng courses. He also coordinated postgraduate recruitment activities for the former Faculty of Life Sciences, Computing and Psychology.
Publications
Riaz M, Virdee BS, Shukla S. Ouzanne K, Onadim M, Salekzamankhani S,

"Quasi-elliptic dual-band planar BPF with high-selectivity and high inter-band isolation for 5G communications systems"

Microwave and Optical Technology Letters, 2019

Virdee BS, Riaz M, Shukla P, Onadim M, Ouazzane K,

"Wideband Microstrip Quasi-Elliptic Function Bandpass Filter with High Out-of-Band Rejection"

, Microwave and Optical Technology Letters, 2019; 1–6

Onadim M, Holmes GE, Brinson ME, "Development of a High Resolution Multi-scan CCD Camera", Image Processing, Spring 1991
Professional activities
Muhittin's main acitivities and interests are in the area of applied research and product development in automation and embedded systems. Some of the research and development projects undertaken include:
GSM/GPRS based power switch for highlighting the benefits of remote monitoring and control applications
wireless pulse oximeter for remote patient monitoring
astro-tracker for tracking celestial objects for astrophotography
hardware and software development for automatic door controller for Peugeot J9 minibus
hardware design and firmware development for UV exposure timer with memory
barcode based coursework receipting system for issuing receipts and recording student coursework submissions
Contact Muhittin