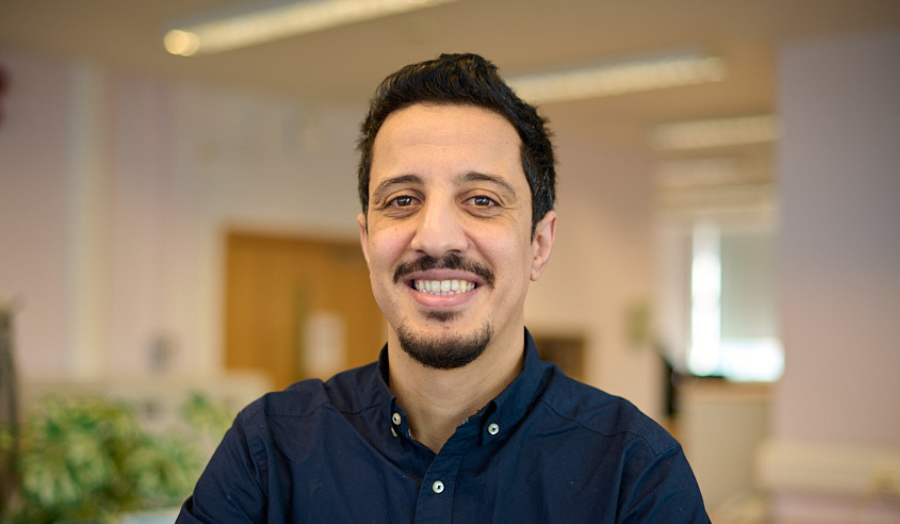 Mohamed Ghanem
Chahine received a BEng in Computing in 2007 and an Engineering degree in System and Security in 2010. He also obtained his Digital Forensics MSc with distinction in 2015 and is currently finishing his PhD in Offensive Cyber Security. He is also a
Fellow of HEA
and holds a PGC in Academic Practice from City, University of London. He has over 12 years of experience in the field of digital forensics and incident investigation at law enforcement and at a corporate level.
He's completed several specialised training courses in digital crime investigation and cyber security and holds many highly commended qualifications. He's the main author of several journal and conference papers published nationally and internationally, including research papers in preparation. Additionally, he has led several research projects, notably
CyberASAP project funded by the KTN
, and Digital Forensics Laboratory, funded as a Transformation Project.
Chahine is currently leading and teaching Digital Forensics, Incident Response, Ethical Hacking and Artificial Intelligence modules and actively researching on topics related to digital forensics, offensive cyber security and applied AI and published numerous research papers in the world's top cyber security journals.
Digital Forensics and Incident Response (DFIR)
Security Auditing
Penetration Testing and Ethical Hacking
Digital Crime Investigation
Electronic Discovery
BSc, MSc, PhD project supervision and co-supervision
Computer, Mobile and Network Forensics
Cyber Incident Response
Cyber Crime Investigation
Electronic Discovery
Ethical Hacking
IoT Security
Cyber Threats Intelligence
Security in Computing
Network Security
Artificial intelligence
Work Related Learning
Undergraduate and Postgraduate Projects and Dissertations
PhD Supervision
D2WFP: A Novel Protocol for Forensically Identifying, Extracting and Analysing Deep and Dark Web Criminal Activities. Journal of Digital Forensics, Security and Law (Under Review), expected 2023
Weaponized IoT: A Comparative Forensics Analysis of Raspberry_Pi and Kali_Linux Hacker Machines. IEEE Transactions on Information Forensics and Security (Elaboration phase), expected 2023
Forensic Science International: Digital Investigation, advancing digital transformations in forensic science. (Elaboration phase) 8. Leonie Higgins, and MC Ghanem, (Expected mid-2023). A hybrid approach for addressing cloud-based evidence. International Journal of Cyber Forensics and Advanced Threat Investigations (Elaboration phase), expected 2023
A Framework for Expertise Extraction, Generalization and Reply for an Optimized Automation of Network Security Compliance. Journal of Information Security and Applications. (Accepted), 2022.
Hierarchical Reinforcement Learning for Efficient and Effective Automated Penetration Testing of Large Networks, May 2022, Journal of Intelligent Information Systems, https://doi.org/10.21203/rs.3.rs-1686285/v1
Reinforcement Learning for Efficient Network Penetration Testin. December 2019. Information Journal (Switzerland) 11(1):6. DOI: 10.3390/info11010006. LicenseCC BY 4.0
The Use of Artificial Intelligence in Digital Forensics and Incident Response in a Constrained Environment, April 2022, 16th International Conference on Digital Forensics and Security of Cloud Computing, Sydney, Australia
Anti-forensics: A script-based tool for extracting evidence hidden by Cryptographic and Steganographic techniques, April 2022, 16th International Conference on Digital Forensics and Security of Cloud Computing, Sydney, Australia
Towards an Intelligent Penetration Testing using Reinforcement Learning . October 2018. DOI: 10.1109/WorldS4.2018.8611595. Conference: 2018 Second World Conference on Smart Trends in Systems, Security and Sustainability (WorldS4)
Enhancing WPA2-PSK four-way handshaking after re-authentication to deal with de-authentication followed by brute-force attack a novel re-authentication protocol. June 2016. DOI: 10.1109/CyberSA.2016.7503286. Conference: 2016 International Conference On Cyber Situational Awareness, Data Analytics And Assessment (CyberSA)
Mohamed Chahine Ghanem (he/him)
Principal lecturer in cyber security and digital forensics
SSB Chair, Computer Science and Applied Computing
Deputy-director of the Cyber Security Research Centre
Course leader in Digital Forensics and Cyber Security BSc