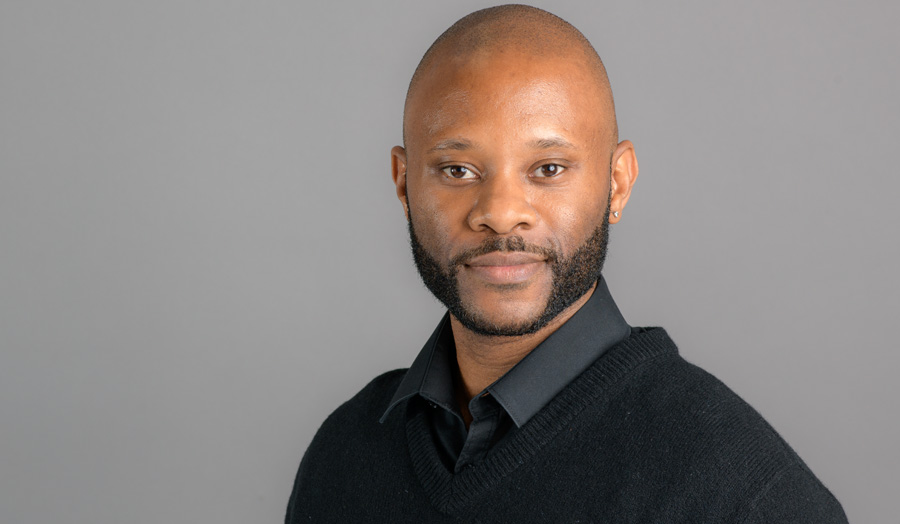 Kevin Brazant
Kevin J. Brazant is an Academic Mentor, and University Teaching Fellow who supports students and lectures on BSc and MSc Youth Studies and Youth Work, as well as, the BSc Leadership in Communities, and both Social Work BSc and MSc undergraduate and postgraduate courses at the School of Social Sciences and Professions.
Kevin graduated from Middlesex University with Communication Studies and Information and Communication Technology BA (Hons). His career started in the media and creative industries with him winning a scholarship at the National Television and Film School (NFTS) in documentary film making and gaining awards for his documentary debut 'Unheard Voices.' Kevin has always seized opportunities to apply digital media, podcasting and content creation as part of his practice.
He then went on to complete his master's in Applied Anthropology and Community and Youth Work becoming a JNC qualified Youth Worker accredited by the National Youth Agency (NYA). He started lecturing at Goldsmiths University specialising in 'contemporary social issues' and has since gained fellowship with Advance HE, obtained postgraduate certificates in supervision practice, mentoring and coaching with the Chartered Management Institute (CMI), as well as trained in psycho educational group work and couple psychotherapy with Tavistock Relationships (TR). He has recently completed his Masters in Learning and Teaching in Higher Education specialising in critical pedagogies and anti racist practice within education.
Kevin is currently involved in the following teaching and research projects:
'Disrupt the Discourse: Putting Critical Pedagogies into Practice' project. Commissioned by the Centre for Equity and Inclusion (CEI) and the School for Social Sciences and Professions (SSSP) Kevin project leads 'Disrupt the Discourse a collaborative endeavour working with anti racist practitioners, academics and scholars where they co- designed a curriculum framework for a short course training programme targeting academics tackling issues of racial inequality as part of learning and teaching practice in Higher Education.
'The Problem With Men: Problematising engagement with men as part of practice' A Problem Based Learning (PBL) methodology in collaboration with social work students and Local Authority partners between 2019 - 2021 as part of the North east London Teaching Partnership (NELTP). The project provided a learning space for students and staff considering male engagement issues as part of practice. As a result of the project, one Local Authority borough has since adopted this approach for their 'Assessed and Supported Year in Employment' (ASYE) programme for Newly Qualified Social Workers.
'Where's Daddy's voice? Exploring black fathers and Invisibility: A Problem based Framework for engaging multi ethnic men as part of practice.' This is part of a joint project with the 'Daddies Voices' Forum hosted by community Research Organisation 'Centric' working in Southwark and Lambeth and funded by Impact on Urban Health. In light of the upcoming The project aims to problematise public services engagement with multi ethnic men as part of practice.
'London Met Decoded': funded by a project grant from the Centre for Professional and Educational Development and Inspired by the University's Education for Social Justice Framework (ESJF), 'London Met Decoded' seeks to go beyond rhetoric and abstract notions of Equity, Diversity and inclusion and sets out to mobilise a learning community of lecturers, practitioners and students committed to social justice. Students and academics, engage in a creative process of co-creation, curating digital content that constructs social justice as part of learning and teaching, at London Met.
Kevin's general research interests include:
Decolonising the curriculum
Oral History Methods
Anti Racist practice, resistance and Public Pedagogy
Co creation and design learning
Problem Based Learning Approaches in engaging multi ethnic men as part of practice
Applying Critical Race Theory to issues of Black male invisibility in public services
Awarded University Teaching Fellow in recognition of excellent contribution to teaching and learning (2022).
Award for certified Practitioner (CeP) in Learning Development, awarded by The Association for Learning Development in Higher Education (2019).
Olmec's Social Enterprise Double Award for outstanding social and economic community contribution for work with fathers (2018).
Fellow of the Royal Society of the Arts, FRSA (2017).
Adiaha Antigha Award from Hackney Council for working with Black and minority ethnic boys, men and fathers in Hackney (2017).
Hot Shots Award recipient for directing the documentary "Unheard Voices", documenting the stories of teenage fathers living in Hackney, east London (2003).
Kevin has an extensive background in youth, family intervention and community work. He is currently a challenge champ, sitting on the crime strand of the London Met Labs – Empowering London initiative, where he undertakes research projects, provides practical support and shares his expertise with community-based organisations to find new and innovative ways to respond to the needs of communities.
He is interested in opportunities to raise awareness of men and fathers' mental health and this includes him chairing the Daddies Voices forum in the London boroughs of Southwark and Lambeth and funded by Impact on Urban Health. He is an adviser and a member of the All-Party Parliamentary Group (APPG) on Fatherhood.
Conference Papers, moderation and speaking engagements
'Disrupt the Discourse: Putting Critical Pedagogies into practice' as part of the Learning and Teaching Conference at London Metropolitan University (2022).
'Black Men and Invisibility' as part of the 'What are the issues that impact on black men's mental health?' As part of the APPG on Men and Boys issues (2022).
'Learning from the LADs (Looking After Dad Survey) lessons in father and male engagement as part of Social Work Practice.' At the Fifth Interdisciplinary Health and Wellbeing conference at London Metropolitan University (2022).
'Problem-Based Learning approaches in Practice Learning: Exploring engagement with men as part of social work practice', Buckinghamshire New University Talk as part of international Men's Day (2021).
'Promoting Positive Father Involvement as part of Social Work Practice' – A series of seminars presented as part of the North East London Teaching Partnership/ NELTP (2019 to 2021).
'Engaging with Black Indigenous People of Colour' (BIPOC) fathers as part of World Social Work Day and The Anti Racism Summit in Dover, Delaware US (2021).
A Problem-Based pedagogy for engaging fathers as part of Social work practice. Presented at the Joint Social Work Education and Research Conference JSWEC conference (2021).
Hosted and moderated 'In conversation with' Asim Quereshi, Dr Fatima Rajina, and Dr Nadiya Ali as part of the the Centre for Equity and Inclusion (CEI) launch and in support of the book launch I Refuse to Condemn (2020).
Discussant on the CREATURE launch at London Met University – 'Reorienting cultural creativity The making of African Fashion' (2020).
'Black Men, mental health and invisibility' at Roehampton University's BAME Mental Health and Wellbeing Event (2018).
'I am an Academic, get me out of here! Exploring Learning Development in academic disciplines' as part of London Metropolitan University's Learning and Teaching Conference (2018).
Featured blogs, podcasts and documentaries
Brazant, J K (2022) Making Space to think about race as part of pedagogy. Time Higher Education THE Campus blog.
Tracey, D and Brazant, J K (2022) 'Writing retreats in social work: A disruptive approach to facilitating practice learning' in Abegglen, S, Burns T and Sinfield, S (eds) Collaboration in Higher Education: Bloomsbury publishing
Kevin Brazant
Academic Mentor and Lecturer