Professor Kebreab Ghebremeskel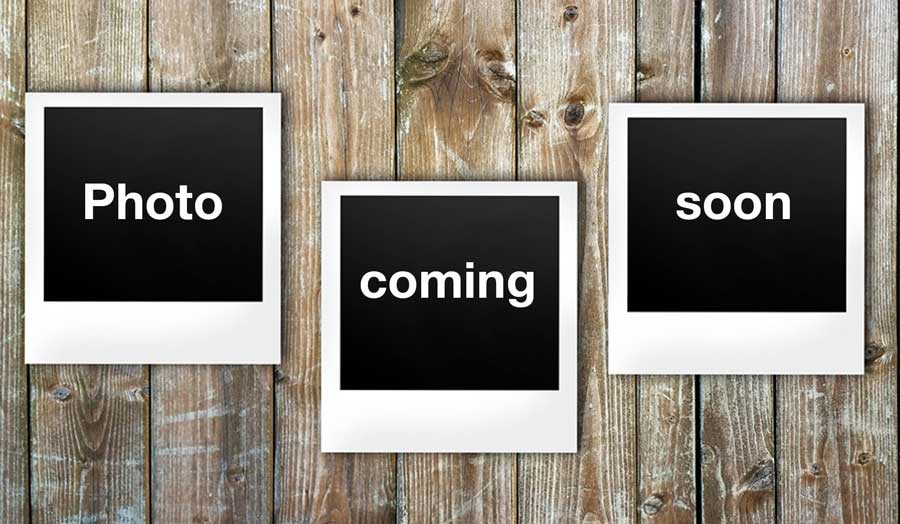 More about Kebreab Ghebremeskel
Professor Kebreab Ghebremeskel (PhD, FIBiol CBiol) obtained MSc and PhD degrees from the University of Wales, UK. His research work, which started at the Nuffield Laboratories of Comparative Medicine, Zoological Society of London in 1988, covers maternal and neonatal nutrition, lipids and cell function, and membrane fatty acids in genetic and non-genetic disorders. He has conducted collaborative studies on fatty acid insufficiency and imbalance in British, Korean, Thai, Vietnamese & Sudanese pregnant women and neonates.
Professor Ghebremeskel coordinated an EU FP6 Marie Curie Transfer of Knowledge programme involving Israel and Norway on the role of lipids and fatty acids on development and health. He has also conducted collaborative research on the beneficial effects of omega-3 fatty acids for pregnant diabetic women (Newham Teaching Hospital), patients with sickle cell disease and drug-resistant epilepsy (Faculty of Medicine, University of Khartoum), Multiple sclerosis (Cyprus Institute of Neurology and Genetics), glaucoma (University of Nigeria, Enugu), inflammatory bowel disease (Hebrew University of Jerusalem, Rehovot) and Asperger's syndrome (Masovia Children and Teenagers Neuropsychiatry and Rehabilitation Centre, Warsaw, Poland).
Professor Ghebremeskel and colleagues are the first to report that maternal diabetes induces membrane fatty acid abnormality in mothers and their babies at birth, and omega-3 fatty acid supplementation ameliorates seizure frequency in drug-resistant epilepsy. He has published over 150 peer-reviewed communications on fatty acids, comparative biochemistry, maternal and neonatal nutrition, nutritional ecology and antioxidant protection, supervised 18 PhDs and mentored 12 postdoctoral fellows.
Research interests
Membrane lipids and cell function
In-utero nutritional environment and pre and post-natal development and health
Nutrients and gene interaction
Comparative biochemistry and nutritional ecology
Affiliation
Professor Ghebremeskel currently supervises postgraduate students in a number of topic areas which include diabetes, sickle cell disease, epilepsy, aspergers syndrome and polycystic ovary syndorme.
Academic roles
Member of the Research and Enterprise Committee of the University
Member of Research Degrees Sub Committee of the University Awards Board
Member of Research Steering Group of the School of Human Sciences
Chair of Research Degrees Sub-Committee of the School of Human Sciences
Ghebremeskel K (Publications 2014-2021)
Formulation and Characterization of Phytostanol Ester Solid Lipid Nanoparticles for the Management of Hypercholesterolemia.

Sony Chandi Shrestha,

Kebreab Ghebremeskel

, Kenneth White, Caterina Minelli, Charles Clifford, Ihab Tewfik, Panna Thapa and Sundus Tewfik (2021)

International Journal of Nanomedicine (In Print)

Nutritional and haematological status of Sudanese women of childbearing age with steady-state sickle cell anaemia.

Ali EH, Alkindi S, Mohamed AO, Hilali W, Mirgani H, Adam G, Magdi M, Hussein IS. Ghebremeskel K

(2021).

Oman Medical Journal (In print)

Plasma fatty acid abnormality in Sudanese Drug-Resistant Epileptic Patients

.

Abuknesha NR, Ibrahim FAS, Mohamed IN, Salih MAM, Daak AA, Elbashir MI and

Ghebremeskel K

(2021)

Prostaglandins, Leukotrienes and Essential Fatty Acids (In Print)

Phosphorylation of protein kinase B, the key enzyme in insulin-signaling cascade, is enhanced in linoleic and arachidonic acid-treated HT29 and HepG2 cells.

Mariniello K, Min Y,

Ghebremeskel K

(2019).

Nutrition. 57:52-58. doi: 10.1016/j.nut.2018.05.033. Epub 2018 Jul 11. PMID: 30153579

Physical fitness characteristics of Omani primary school children according to body mass index.

Delextrat A, Hayes LD, Al Ghannami SS, Min Y, Hussein I, Al Oufi H, Cohen DD,

Ghebremeskel K

(2019

). J Sports Med Phys Fitness. 59(3):440-448. doi: 10.23736/S0022-4707.18.08136-7. Epub 2018 Mar 27.PMID: 29589409

Randomized open-label trial of docosahexaenoic acid-enriched fish oil and fish meal on cognitive and behavioral functioning in Omani children.

Al-Ghannami SS, Al-Adawi S,

Ghebremeskel K

, Hussein IS, Min Y, Jeyaseelan L, Al-Shammakhi SM, Mabry RM, Al-Oufi HS (2019).

Nutrition. 57:167-172. doi: 10.1016/j.nut.2018.04.008. Epub 2018 May 17.PMID: 30195244 Clinical Trial

.

The differential effects of eicosapentaenoic acid (EPA) and docosahexaenoic acid (DHA) on seizure frequency in patients with drug-resistant epilepsy - A randomized, double-blind, placebo-controlled trial

.

Ibrahim FAS,

Ghebremeskel K

, Abdel-Rahman ME, Ahmed AAM, Mohmed IM, Osman G, Elseed M, Hamed A, Rabinowicz AL, Salih MAM, Elbashir MI, Daak AA (2018).

Epilepsy Behav. 87:32-38. doi: 10.1016/j.yebeh.2018.08.016. Epub 2018 Aug 28.PMID: 30170260

Omega-3 fatty acids are a potential therapy for patients with sickle cell disease.

Daak A, Rabinowicz A,

Ghebremeskel K

(2018)

.

Nat Rev Dis Primers. 4(1):15. doi: 10.1038/s41572-018-0012-9.PMID: 30093627

DHA-enriched re-esterified triacylglycerol fish oil supplementation and oily fish consumption enhance red blood n-3 fatty acid index in Omani pre-adolescent schoolchildren.

Al-Ghannami SS, Sedlak E, Hussein IS, Min Y, Al-Shmmkhi SM, Al-Oufi HS, Al-Mazroui A, Clough P,

Ghebremeskel K

(2018).

Prostaglandins Leukot Essent Fatty Acids. 135:74-82. doi: 10.1016/j.plefa.2018.07.005. Epub 2018 Jul 12.PMID: 30103936

Attention Deficit Hyperactivity Disorder and Parental Factors in School Children Aged Nine to Ten Years in Muscat, Oman.

Al-Ghannami SS, Al-Adawi S,

Ghebremeskel K

, Cramer MT, Hussein IS, Min Y, Jeyaseelan L, Al-Sibani N, Al-Shammakhi SM, Al-Mamari F, Dorvlo ASS (2018).

Oman Med J. 33(3):193-199. doi: 10.5001/omj.2018.37.PMID: 29896326

Coagulation profile of Sudanese children with homozygous sickle cell disease and the effect of treatment with omega-3 fatty acid on the coagulation parameters.

Awoda S, Daak AA, Husain NE,

Ghebremeskel K

, Elbashir MI (2017).

BMC Hematol 17:18. doi: 10.1186/s12878-017-0089-5. eCollection 2017.PMID: 29152307

Sickle cell disease in western Sudan: genetic epidemiology and predictors of knowledge attitude and practices.

Daak AA, Elsamani E, Ali EH, Mohamed FA, Abdel-Rahman ME, Elderdery AY, Talbot O, Kraft P,

Ghebremeskel K

, Elbashir MI, Fawzi W (2016).

Trop Med Int Health. 21(5):642-53. doi: 10.1111/tmi.12689. Epub 2016 Mar 29.PMID: 27028397

Lipid-soluble nutrient status of healthy Omani school children before and after intervention with oily fish meal or re-esterified triacylglycerol fish oil.

Al-Ghannami SS, Sedlak E, Hussein IS, Min Y, Al-Shmmkhi SM, Al-Oufi HS, Al-Mazroui A,

Ghebremeskel K

(2016).

Nutrition. 16;32(1):73-8. doi: 10.1016/j.nut.2015.07.014. Epub 2015 Aug 15 .PMID: 26481332 Clinical Trial.

Efficacy of docosahexaenoic acid-enriched formula to enhance maternal and fetal blood docosahexaenoic acid levels: Randomized double-blinded placebo-controlled trial of pregnant women with gestational diabetes mellitus.

Min Y, Djahanbakhch O, Hutchinson J, Eram S, Bhullar AS, Namugere I,

Ghebremeskel K

(2016).

Clin Nutr 35(3):608-14. doi: 10.1016/j.clnu.2015.05.020. Epub 2015 Jun 9.PMID: 26091965 Clinical Trial.

Omega 3 (n-3) fatty acids down-regulate nuclear factor-kappa B (NF-κB) gene and blood cell adhesion molecule expression in patients with homozygous sickle cell disease.

Daak AA, Elderdery AY, Elbashir LM, Mariniello K, Mills J, Scarlett G, Elbashir MI,

Ghebremeskel K

(2015).

Blood Cells Mol Dis. 2015;55(1):48-55. doi: 10.1016/j.bcmd.2015.03.014. Epub 2015 Mar 31.PMID: 25976467 Clinical Trial.

Biochemical and Psychological Effects of Omega-3/6 Supplements in Male Adolescents with Attention-Deficit/Hyperactivity Disorder: A Randomized, Placebo-Controlled, Clinical Trial.

Matsudaira T, Gow RV, Kelly J, Murphy C, Potts L, Sumich A,

Ghebremeskel K

, Crawford MA, Taylor E.J (2015).

Child Adolesc Psychopharmacol. 25(10):775-82. doi: 10.1089/cap.2015.0052.PMID: 26682998

Deleterious effects of lard-enriched diet on tissues fatty acids composition and hypothalamic insulin actions.

Dornellas

AP, Watanabe RL, Pimentel GD, Boldarine VT, Nascimento CM, Oyama LM,

Ghebremeskel K

, Wang Y, Bueno AA, Ribeiro EB (2015).

Prostaglandins Leukot Essent Fatty Acids. 102-103:21-9. doi: 10.1016/j.plefa.2015.10.003. Epub 2015 Oct 23.PMID: 26525379

Nutritional armor in evolution: docosahexaenoic acid as a determinant of neural, evolution and hominid brain development.

Crawford MA, Broadhurst CL, Cunnane S, Marsh DE, Schmidt WF, Brand A,

Ghebremeskel K

(2014).

Mil Med. 179(11 Suppl):61-75. doi: 10.7205/MILMED-D-14-00246.PMID: 25373088

Effect of docosahexaenoic acid-enriched fish oil supplementation in pregnant women with Type 2 diabetes on membrane fatty acids and fetal body composition--double-blinded randomized placebo-controlled trial.

Min Y, Djahanbakhch O, Hutchinson J, Bhullar AS, Raveendran M, Hallot A, Eram S, Namugere I, Nateghian S,

Ghebremeskel K

(2014).

Diabet Med. 31(11):1331-40. doi: 10.1111/dme.12524. Epub 2014 Jun 28.PMID: 24925713

Dietary fat intake, circulating and membrane fatty acid composition of healthy Norwegian men and women

. Min Y, Blois A, Geppert J, Khalil F,

Ghebremeskel K

, Holmsen H (2014).

J Hum Nutr Diet. 27(1):69-75. doi: 10.1111/jhn.12105. Epub 2013 Apr 30. PMID: 23627906
Phylax Ltd – £30,000

Vifor Pharam International – £35,000

Ministry of Agriculture and Fisheries Wealth, Sultanat of Oman – £192,830

Vifor Pharma International – £31,000

Vifor Pharma International – £55,883

Efamoal/Weston Internatiaonl – £15,000

Equazen Ltd. – £150,000

Mother and Child Foundation – £269,000

EU FP6 Marie Curie Action - Transfer of Knowledge – €1,285,600
Professor Kebreab Ghebremeskel
Lipidomics and Nutrition Research Centre
School of Human Sciences
London Metropolitan University