Dr Ela Rogers has PhD in Human Geography and Tourism, MSc in Human Geography and BSc in Business Management from Jagiellonian University in Krakow, Poland.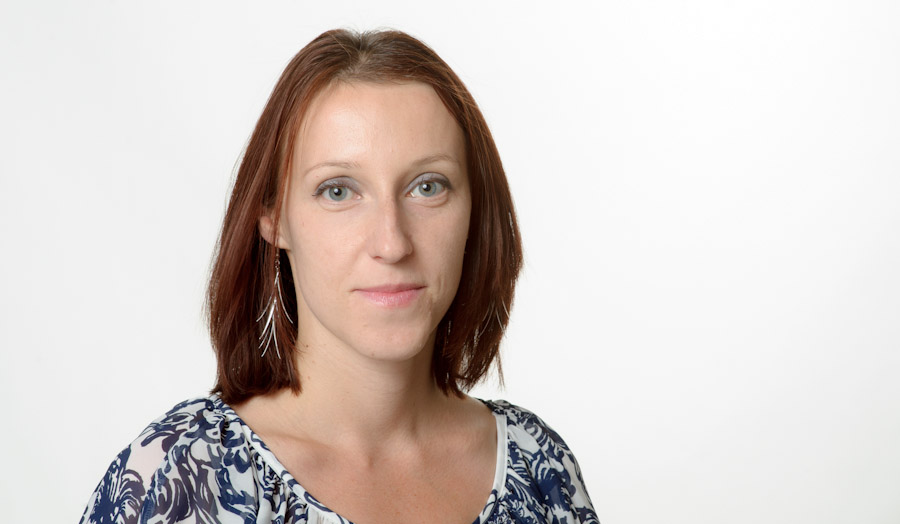 Elzbieta Rogers
Biography
Teaching and Interests
Dr Ela Rogers has research and consulting experience in medical and health tourism, destination management and tourism competitiveness for transforming economies. Recently, she has begun research issues related to niche tourism, destination branding and innovations in Higher Education learning practice.
Publications
Authored books
Garecki J., Jaszczuk S., Pitrus E., Wronska D. (2006) Encyclopaedia: Geography, Greg, Krakow.
Articles and chapters in edited books
Rogers, E. (2013) Wielka Brytania [in:] Kurek, W. (ed) Regiony turystyczne świata, Polish Scientific Publishers PWN, Warsaw, pp. 153-164.
Rogers, E. (2011) Krakowskie uzdrowiska [in:] Mika, M. (ed) Kraków jako ośrodek turystyczny, IGSM UJ, Krakow, pp. 219-226.
Pitrus, E. (2007) Marketing Management Techniques in Tourism Research [in:] Kawecka, I., Gorecki, J. (ed) New Research Approach, Methods and Techniques in Geography, University Publishing House, Krakow, pp. 73-82.
Pitrus, E. (2007) Qualified Tourism [in:] Kurek, W. (ed) Tourism, Polish Scientific Publishers PWN, Warsaw, pp. 256-259.
Pitrus, E. (2007) Sources for Travel and Tourism Information [in:] Kurek, W. (ed) Tourism, Polish Scientific Publishers PWN, Warsaw, pp. 495-508.
Pitrus E., (2007) Uzdrowiska karpackie w dobie transformacji społecznoekonomicznej Polski [in:] Górka Z., Więcław-Michniewska J., (ed) Badania i podróże naukowe krakowskich geografów, Vol. 3, Polish Geographical Society, Kraków. pp. 50-60.
Pitrus, E., Faracik, R. (2006) Health Resorts Development in Local Government's Policy in Poland [in:] Wyrzykowski, S. (ed.) Conditions of the foreign tourism development in Central and Eastern Europe, Vol 9, Contemporary Models of Spa Tourism, Wroclaw, pp. 327-338.
Refereed articles in academic journals
Pitrus, E. (2007) The Internet in Polish Tourism, Prace Geograficzne, 117(1), pp. 277-285.
Pitrus, E. (2006) Carpathian health resorts during socio-economic transformation, Turyzm, 16(1), pp. 53-70. Non-refereed articles
Rogers, E. (2011) Integrating Vocational and Academic Curriculum: Redesign of the Destination Marketing module, Curriculum Evaluation and Development, p. 1-17.
Rogers, E. (2011) Fieldwork: Assessment in outside-class environment, Managing the Assessment Process, p. 1-12.
Pitrus, E. (2008) Turystyka w Małopolsce 2006, Innowacyjny start, 1, Urząd Marszałkowski Województwa Małopolskiego, p. 4. Refereed and published conference proceedings
Pitrus E. (2007) European Union's Regulations on Health Resorts in Europe [in:] Kurek, W., Pawlusiński, R., (ed) Geographical, Social and Economic Aspects of Tourism, Vol. 3, IGSM UJ, Krakow.
Pitrus E. (2005) Polskie uzdrowiska karpackie w czasie transformacji [in:] Wahla, A. (ed) Transformační procesy 1990-2005: Sborník z příspěvků z Mezinárodní geografické konference konané v Ostravě ve dnech 10. a 11.10.2005, pp. 141-151, Ostravská Univerzita v Ostravě, Ostrava. Pitrus E. (2005) Problemy transformacji uzdrowisk; Podnoszenie atrakcyjności turystycznej gmin uzdrowiskowych w celu rozwijania ich funkcji turystyczno-wypoczynkowych, materiały z ogólnopolskiej konferencji w Busku Zdroju, w dniach 28-30.09.2005, Regionalna Organizacja Turystyczna Województwa Świętokrzyskiego, Busko.
Contact Ela
Ela Rogers
Senior Lecturer in Tourism and Travel Management
E: e.rogers@londonmet.ac.uk