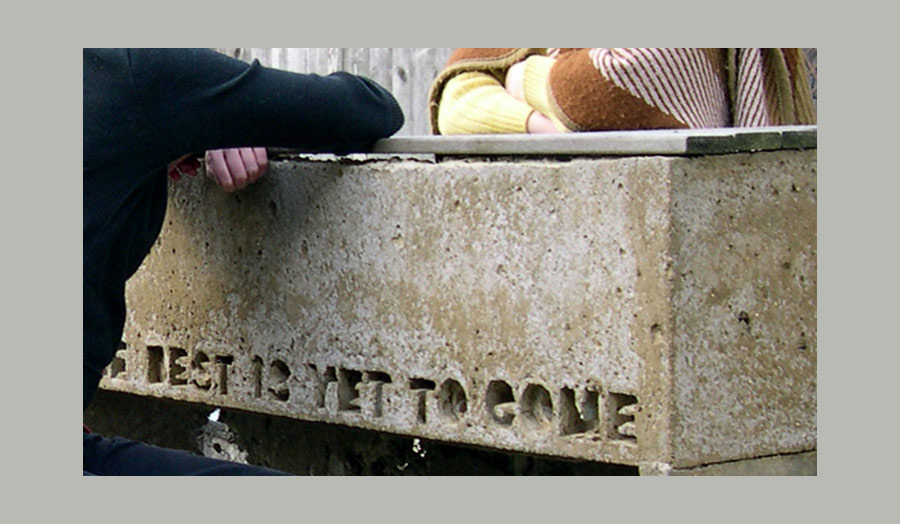 More about Aleks Catina
Aleks Catina was trained at the Royal College of Art (Architecture MA, RIBA 2) and at London Met (MArch, H and T). He is currently on the PhD programme at the Department of History of Art, Birkbeck, University of London.
Aleks holds a postgraduate qualification in Learning and Teaching in Higher Education and a HEA Fellowship. He has lead the school's widening access foundation course and coordinated the first year architecture design provision for several years. His current focus in teaching is on critical context studies and ethics in professional practice.
He has taught in various roles at different universities including the University of East London and the Welsh School of Architecture. He has been a guest critic at a number of architecture schools around the UK, including the Royal Colleage of Art (RCA), the Architectural Association and Brighton University. Outside academia, Aleks has consulted on a design-education based project on the island of Lesbos.
Aleks writes on histories of modern ideas in architecture with focus on the problem of irony. His forthcoming book is titled The Pillars of Uncertainty.
Aleks is interested in provincialising irony in the context of the spatial and artistic production at the end of empires. His work aims to explore reflexivity as context-specific, politicised forms of critical detachment, which are autonomous from, or add specificity to, the Western theoretical perspectives of the 20th century. Looking at post-colonial and post-communist settings, his research aims to revisit concepts of utopia, memory and recollection, by accounting for the potentiality of humor and wit in the pursuit of formal responses to the rehearsal and unlearning of histories.
His current research is supervised at the Architecture, Society and Space Centre, Birkbeck, University of London.
Module leader, The Problem of Irony (MArch/RIBA 2 – Architectural History, Research and Writing MA, Architecture MA)

Module tutor, Critical and Contextual Studies, Year 1 and 2, (Architecture BA – RIBA 1)

Module coordinator: Professional Practice, Year 2 (Architecture BA – RIBA 1)

Studio leader, dissertation studio:

The Conquest of Joy (Architecture BA – RIBA 1)
Authored Book
(Forthcoming) Aleks Catina, The Pillars of Uncertainty, London; Cours de Poétique (Cours de Poétique, 2021)
Book Chapters
(Forthcoming) Aleks Catina, The Dubious High Street: Distinctiveness, gentrification and social value, AHRA 2019 Conference Book (Routledge, 2021)
Journal Articles
Aleks Catina,

Letter to a Young Architects, Architecture Review

, September, 2020, p.73-4

Aleks Catina,

Dialogue and studio space: the architectural design studio as the setting for continuous reflection

, Journal of Applied learning and Teaching, Vol. 3, No.1, Singapore, 2020

Aleks Catina,

Stages of Dialogue: the role of reflective teaching and learning in the architecture design studio

. Investigations in University Teaching and Learning (2017).

Aleks Catina,

The Failings of a Fleet of Fools: Encountering the interiors of disused power stations.

idea journal, 13(1), 2013, p.130-141
Conferences, exhibitions or talks
AAD Research Seminar: Imagination, Form, Fiction

, 12th November 2020

The Dubious High Street: Images between gentrification and social value (conference paper); 16th Architectural Humanities Research Association (AHRA) Conference 'Architecture and Collective Life', Dundee, November 2019

Panel chair The Commons and Public Space, at AHRA conference, Dundee, 2019.

Stages of Dialogue; Widening access through design teaching (conference paper); London Metropolitan Learning and Teaching Conference; London, 2019

A View Made Unnecessary: Questioning a theory of irony-work in architecture (conference paper); 12th Architectural Humanities Research Association (AHRA) Conference 'This Thing Called Theory', Leeds, November 2015

Best in Show (exhibition)

, showcase of 10 graduate projects, Architecture Foundation, London, July 2006