London Met welcomes Chris Lord as Head of Enterprise
Newly created role will help the University to increase the visibility of its research and make an even greater contribution to London and beyond.
Date: 27 October 2022
Strategic relations and knowledge exchange expert Chris Lord has been appointed as London Met's Head of Enterprise.

The newly created role has been designed to grow London Met's enterprise and knowledge exchange activities, generating income in order to enhance the impact the University has on London. Particularly important in doing so is the commercial exploitation of knowledge: such as Knowledge Transfer Partnerships, business start-ups, innovation support and consultancy.
"I'm excited to be joining London Met at this time to help the University to realise its ambitions for business engagement and innovation support, student enterprise, knowledge exchange, and of course the already highly successful Accelerator," commented Chris. "This is a fantastic opportunity to work with great people to help London Met improve the volume and visibility of its research and translate that into increased impact on society."
Chris joins London Met from the University of Southampton where he has served as Head of Corporate Partnerships and more recently Head of Industry Relations. Prior to joining Southampton, Chris spent time at Imperial College London, and more than 13 years working in corporate outreach in the private sector building relationships with academia.
A foundation of success to build on
London Met has a distinguished track record for supporting its student entrepreneurs. The recent Knowledge Exchange Framework 2 (KEF) placed the University in the top 20% of the sector (across the period 2018-2021) for supporting students to start their own businesses, outperforming many other London-based universities including Middlesex University, University of East London and UCL.
The University has a number of programmes in places that help students to gain the necessary life skills and confidence to start their own businesses. Students are given opportunities to gain hands-on experience with entrepreneurs alongside gaining the knowledge they need to succeed in the lecture room.
Announcing his appointment, Interim Pro Vice-Chancellor for Research and Knowledge Exchange, Professor Christos Kalantaridis, said: "Research at London Met has so much unrealised potential to support business growth and community development. Chris brings with him a track record, both in the private sector and in higher education, of developing strategic relationships with partners that deliver real value. He will be perfectly placed to provide strategic direction for our knowledge exchange and enterprise activities."
Chris Lord will start on 31 October.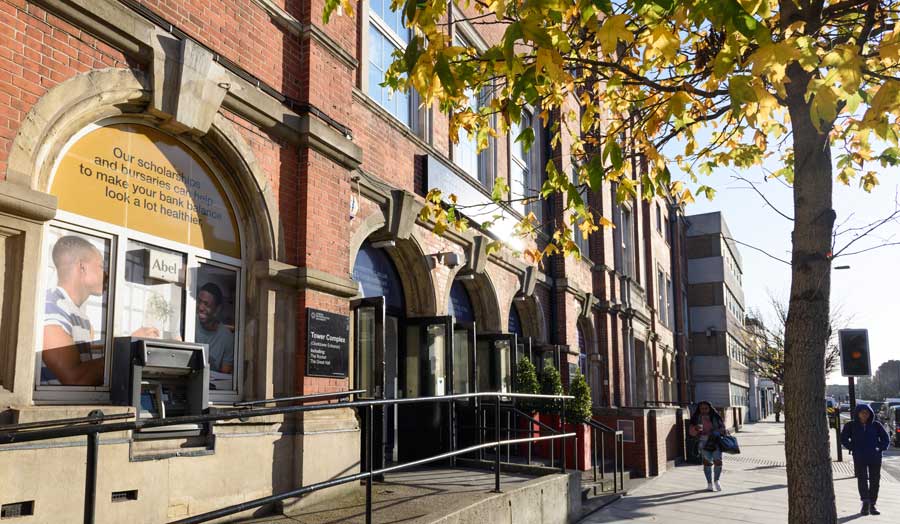 One of the key drivers of London Met's success as a University that encourages entrepreneurship is our specialist business incubator, the Accelerator. Based in Shoreditch, the heart of London's tech community for more than 20 years, the Accelerator specialises in the incubation of, and delivery of business development programs for high value, innovative, growing businesses in information and communication technology, interactive media, e-learning and design.