Why study this module?
There is nowhere in the world quite like London with its diverse community, economy, architecture and landscape, attracting over 20 million international visitors in 2019.
During this module you'll explore elements of contemporary culture, entertainment and nightlife, retailing, heritage and tradition, events, sport, film, and the open spaces that have made London the world's first National Park City. Underpinned with tourism and leisure theory, economics and insight into the creative industries, you will be able to establish your own theoretical and experiential perspective on the meaning of a global tourist city.
All of our summer school modules are worth 15 UK credit points / 3 US credit points / 7.5 ECTS, and upon successful completion we will provide you with a transcript of records.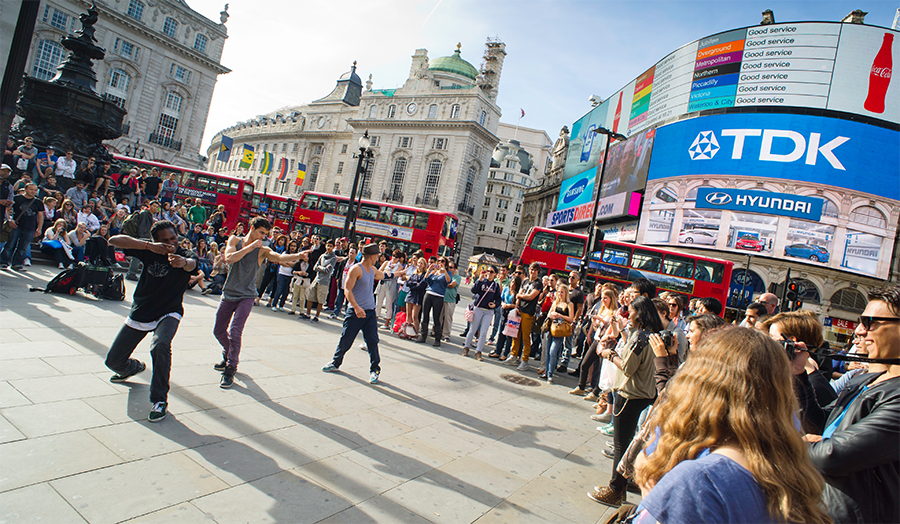 During this module you will:
develop a practical knowledge of London's evolving visitor offering for leisure, business and events tourists

identify the needs and preferences of London's diverse visitor groups

look at specific visitor experiences that suit different tourist audiences

gain insight into the challenges faced by visitor managers in providing strategies, services, experiences and events for diverse visitor groups

become familiar with the market intelligence, tourism and events reports and strategies produced by London's Destination Marketing Organisation to guide London's visitor economy
Together with other students you will work on a factual blog with the aim of writing a student friendly guide to London, focused on a chosen socio-cultural or national group of visitors, inspired by their origin or socio-cultural background.
You will also be asked to write a reflective essay to consider the rationale for the design of the guide and to reflect on your learning on the module and its application to your professional aspirations.
To register for this Summer School module you will need to fill in our application form below.
International Summer School application form
Application deadline: 1 April 2021
If you have any questions, please get in touch with Noelle and Johanna from the summer school team at ​studyabroad@londonmet.ac.uk