Why study this module?
This module considers how art and design artefacts, both produced and located in London, can be studied and understood in the context of the social, political, cultural and economic circumstances of their production or collection.
Throughout this four-week module you will study the art and design of London, with examples selected to represent the long, rich and varied history of London as a settlement. There will be a series of guided and curated visits to galleries, collections, houses and buildings that will reveal the range of artworks and designed objects in London and the purposes they served. You will be taken to both the world-famous cultural sites of London and some of the lesser known or hard to access places that offer insight into how art and design are inextricably linked with the economy, image and life of London.
All of our summer school modules are worth 15 UK credit points / 3 US credit points / 7.5 ECTS, and upon successful completion we will provide you with a transcript of records.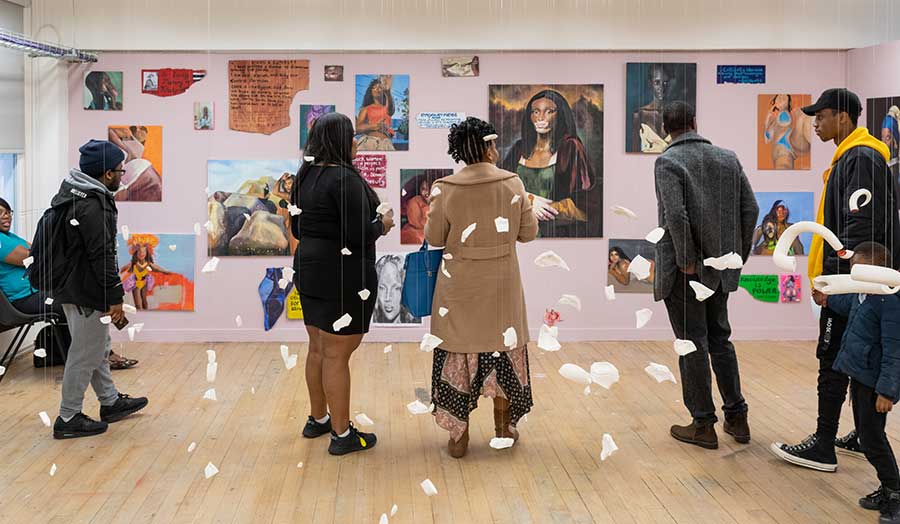 During this module you will:
critically analyse artefacts of cultural production in their contexts

learn how artworks and designed objects are produced, circulated and interpreted

understand how meanings, values and contexts of artefacts change over time

critique concepts of value and worth attached to cultural artefacts and consider the effect of such judgements

learn how to present outcomes of research appropriately and effectively
Throughout this module you will learn through a variety of methods including lectures, workshops and guided study trips to museums, galleries and other cultural institutions or places of interest.
Assessment on this module includes a visual and written record, journal and a 1500-word illustrated case study.
To register for this Summer School module you will need to fill in our application form below.
International Summer School application form
Application deadline: 1 April 2021
If you have any questions, please get in touch with Noelle and Johanna from the summer school team at ​studyabroad@londonmet.ac.uk