London's Multibillion Pound Visitor Economy
Why study this module?
There is nowhere in the world quite like London with its diverse community, economy, architecture and landscape, attracting more than 20 million international visitors in 2019.
During this module, you'll explore elements of contemporary culture, entertainment and nightlife, retailing, heritage and tradition, events, sport, film, and the open spaces that have made London the world's first National Park City. Underpinned with tourism and leisure theory, economics and insight into the creative industries, you will be able to establish your own theoretical and experiential perspective on the meaning of a global tourist city.
All of our International Summer School modules are worth 15 UK credit points / 3 US credit points / 7.5 ECTS. Upon successful completion, we will provide you with a transcript of records.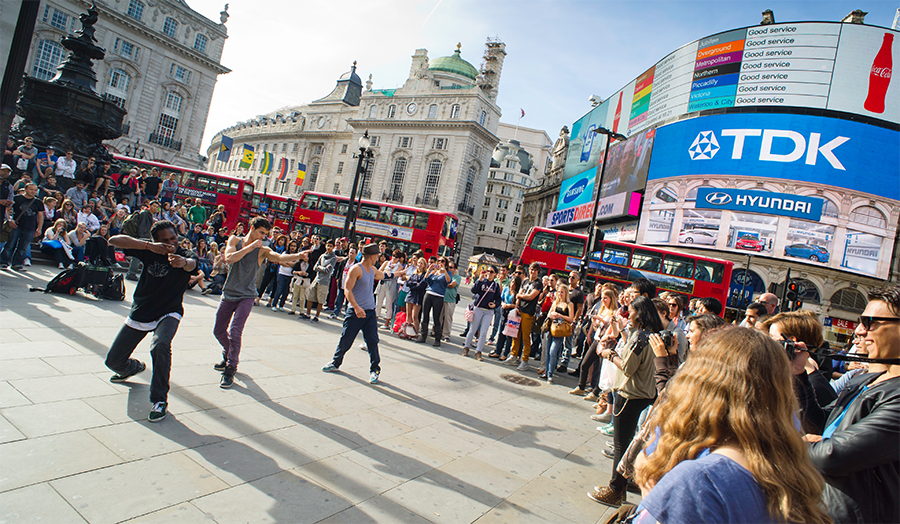 You can apply for a place on this international summer school module if you are 18-years-old or above.
You should have an English language certificate confirming your level B1 of the Common European Framework of Reference (CEFR) qualification. Acceptable English language certificates include IELTS, Cambridge Advanced or Cambridge Proficiency Certificate, TOEFL and institutional tests such as those offered by the German Academic Exchange Service. Exceptions may apply if you are a native speaker or if your current degree is being taught in English (UK ENIC certification required).
You may need a visitor visa to attend the international summer school depending on your nationality and personal circumstances. A standard visitor visa will cost £95 and we will provide you with visa guidance after you have submitted your application.
This module can also be taken in combination with our academic modules from session one.
Throughout this module you'll:
receive an introduction to London as a global destination using latest data from a local destination management organisation
review London's heritage attractions, museums, stories and trails, events and festivals, shopping, entertainment and nightlife economy
discover London's leisure appeal through analysis of its sport venues, open spaces, villages and neighbourhoods
reflect upon London's business tourism offer using City of London's "Finance at your feet" business walk as field work
The cost of this module is £1,500. Discounts are available if you wish to take a module from each session. Please refer to the table below for information on the discounts available.
| Price of one session | Price of two sessions |
| --- | --- |
| £1,500 | £1,425 per module |
| | Includes a £75 discount per module |
If you want to take this module in combination with another module from session one, the total cost of your tuition fees would be £2,850.
Please note: You cannot take more than one module per session.