Why study this module?
This module is designed to advance your English language skills in reading, writing, speaking and listening up to level B2 of Common European Framework of Reference (CEFR). There is a strong focus on vocabulary development, language accuracy and acquiring effective learning strategies.
Our English Language module runs during session two and three of our summer school. This module can only be taken in combination with another academic module from either another session or the same session.
All of our summer school modules are worth 15 UK credit points / 3 US credit points / 7.5 ECTS. Upon successful completion we will provide you with a transcript of records.
Please note that our summer school modules are currently subject to validation. In the unlikely event that a module isn't validated by its start date, we will get in touch to discuss the options available to you.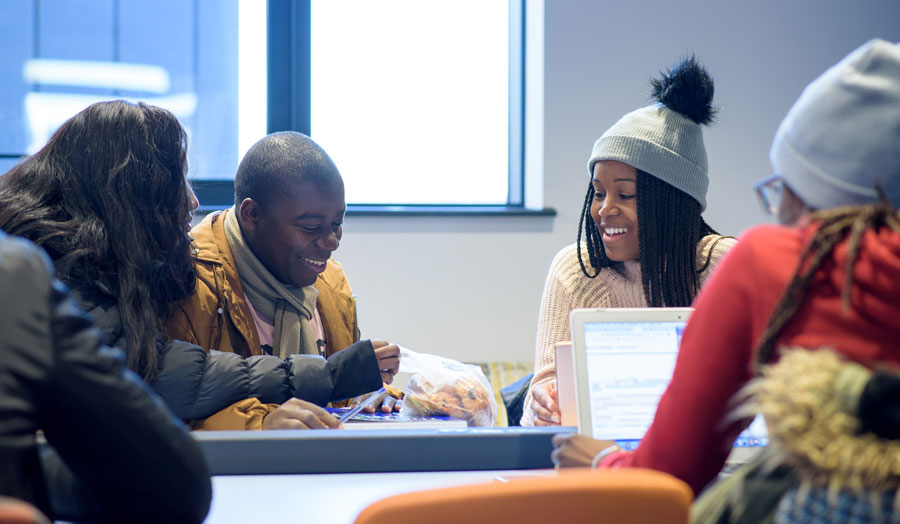 Applications now open!
To register for this summer school module you'll need to fill in our application form below.
Application deadline: 1 April 2021
Not ready to apply?
You can still register your interest in our summer school if you're not ready to submit an application.
Our English language module can only be taken in combination with another academic module from the same or a different session.
You can apply for a place on these summer school modules if you are 18-years-old or above.
You should have an English language certificate confirming your level of B1 under the Common European Framework of Reference (CEFR) qualification. Acceptable English language certificates include IELTS, Cambridge Advanced or Cambridge Proficiency Certificate, TOEFL and institutional tests such as those offered by the German Academic Exchange Service. Exceptions may apply for native speakers and students who are taught in English for their degree (UK NARIC certification required).
You may need a visitor visa to attend the summer school depending on your nationality and personal circumstances. A standard visitor visa will cost £95 and we will provide you with visa guidance after you have submitted your application.
After completing this module, you'll:
be able to demonstrate competency in spoken English proficiency at a CEFR B2 level
have an understanding of the methods of summarising and paraphrasing
know how to apply strategies for the acquisition of vocabulary and textual awareness in various contexts eg literature, journalism, medicine and environment
The assessment of this module will consist of three components:
You'll take part in a class test which examines your reading, writing and vocabulary skills.
A written assignment of 2,000 words.
An individual presentation equivalent to 1,000 words in which you'll show your improvements on describing a selected topic.
Formative feedback on activities will be undertaken during the module.