Why study this module?
The world of brand management is a fascinating, strategic space, bursting with creativity. This module offers an introduction to brand management and the specificities of the luxury market in London. During this module you'll explore new and commercially applicable brand concepts and models as well as exciting topic areas including the academic concept of cool brands, image and celebrity, audio branding, brand equity and threats to brands.
There will be opportunities to engage in learning outside the classroom with visits to key places in London such as retail areas, museums, galleries and walking tours. You'll also utilise social media and create branded content as part of an educational project on a selected British luxury brand.
All of our summer school modules are worth 15 UK credit points / 3 US credit points / 7.5 ECTS. Upon successful completion we will provide you with a transcript of records.
Please note that our summer school modules are currently subject to validation. In the unlikely event that a module isn't validated by its start date, we will get in touch to discuss the options available to you.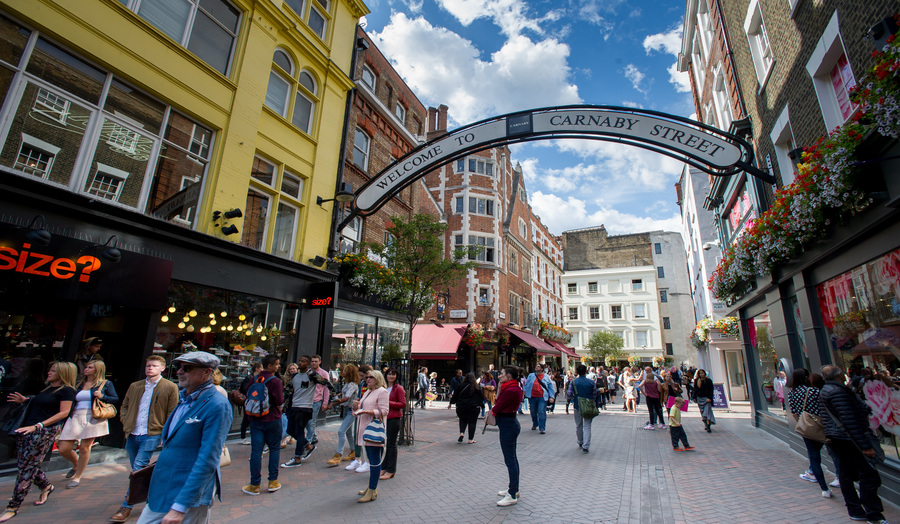 Applications now open!
To register for this summer school module you'll need to fill in our application form below.
Application deadline: 1 April 2021
Not ready to apply?
You can still register your interest in our summer school if you're not ready to submit an application.
You can apply for a place on this summer school module if you are 18-years-old or above. If you are a non-native speaker you can also choose to take this module in combination with our English Language module.
You should have an English language certificate confirming your level B1 of the Common European Framework of Reference (CEFR) qualification. Acceptable English language certificates include IELTS, Cambridge Advanced or Cambridge Proficiency Certificate, TOEFL and institutional tests such as those offered by the German Academic Exchange Service. Exceptions may apply if you are a native speaker or if your current degree is being taught in English (UK NARIC certification required).
You may need a visitor visa to attend the summer school depending on your nationality and personal circumstances. A standard visitor visa will cost £95 and we will provide you with visa guidance after you have submitted your application.
This module can also be taken in combination with our Internship in London module. Entry requirements for this combination can be found on our Internship in London page.
During this module you'll:
gain an understanding of the importance and value of brands within marketing strategy and reflect on the components that make a brand successful
learn about contemporary branding theory and consider a variety of brand scenarios
develop an understanding of the role of digital media in relation to online and offline branding strategies with some application to real life situations
work collaboratively with other students and enhance presentation, communication and problem-solving skills
Assessment on this module will consist of two parts:
You'll be asked to give your personal interpretation of brand identity and meaning through a written assignment. The output for this assignment will be flexible and can adapt to best fit your interests.

A collaborative digital piece of work on a brand extension. This could take the form as a mini website, presentation, video, blog or infographic.
The cost of this module is £1,400. Discounts are available if you wish to take more than one academic module from each session. Please contact us for further information.
If you would like to take this module in combination with our English Language module, the total cost of your tuition fees would be £2,650.
If you want to take this module in combination with our Internship in London module, the total cost of your tuition fees would be £3,500.