Over the course of the century to follow and alongside its institutional and educational use, the hall served as a theatre, music hall, concert venue and night club.
Having undergone a major refurbishment and restoration project in 2015, The Great Hall's doors are open once again.
The Great Hall is accessible via our Rocket entrance (also known as our clocktower entrance).
Location
166-220 Holloway Road
London
N7 8DB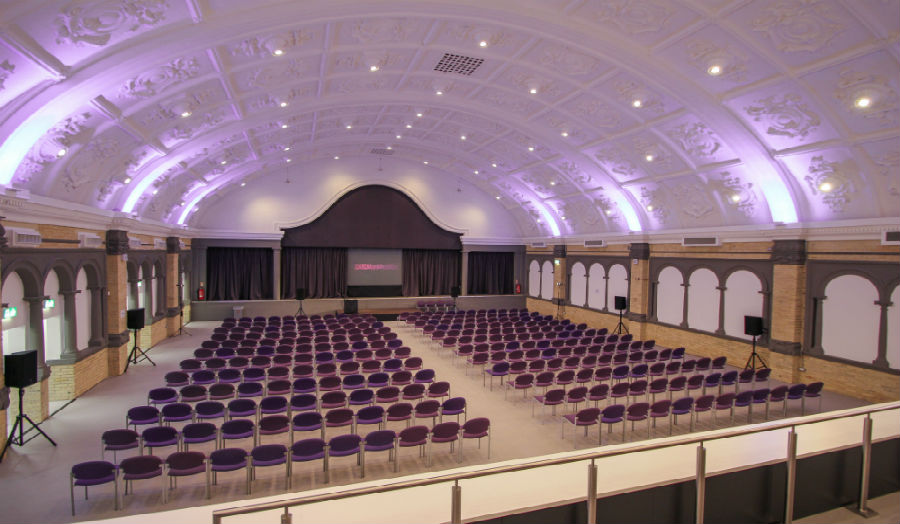 Built in 1896, The Great Hall was the centrepiece of what was then the Northern Polytechnic Institute and a landmark building on proud, late-Victorian Holloway Road.